In the Interdisciplinary Undergraduate Research Collaboratives (IURC) at the University of Maine, students and faculty contribute their unique perspectives and diverse expertise to address pressing questions related to muscular dystrophy, fall prevention in elders, zoonotic diseases, farming practices, hunger and food waste, and more.
IURC is a particularly enriching opportunity for undergraduates, some of whom may be conducting research for the first time. And the program connects seemingly disparate disciplines — for example, agriculture and computer science — that come together today to solve issues of tomorrow.
The UMaine initiative launched in 2018 with nine interdisciplinary research teams comprising 26 faculty members and 47 students. Two of those teams returned in 2019, along with two new cohorts and their respective projects. Last year, 27 students participated in research pursued by four IURC teams.
"We are delighted to provide this type of high-impact experiential learning programs to our undergraduate students," says Kody Varahramyan, vice president for research and dean of the Graduate School. "Being at Maine's research university, (they) have the advantage and the unique opportunity to acquire a highly effective quality education through interdisciplinary cutting-edge research experiential learning."
IURC research, which aligns with the University of Maine System "Research and Development Plan," is funded by the Office of the Vice President for Research and Dean of the Graduate School, and the University of Maine System Research Reinvestment Fund. The teams' investigations typically build on work that has received university, state and federal funding.
The breadth, depth and potential of IURC are evident in the profiles of the 11 projects in the past two years. The next round of project proposals for the annual program are being reviewed.
What's in the water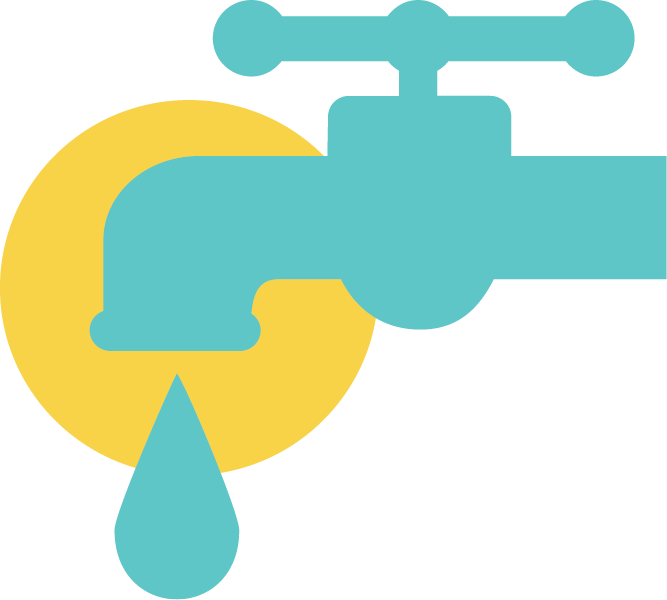 Nishad Jayasundara, assistant professor of marine physiology, and Zheng Wei, assistant professor of statistics, led research combining biology and data science to analyze biological responses to environmental stressors.
"Drinking water sources are increasingly contaminated with various chemicals, and developing rapid screening tools to assess biological effects of exposure is critical for determining adverse health outcomes," says Jayasundara.
The goal was to develop a new method to evaluate biological effects of chemical contaminants in drinking water and better understand how chemicals can affect fundamental cellular processes.
The researchers placed developing zebrafish eggs in a very small amount of water and used a high-throughput system to measure changes in oxygen levels of the water. With the use of various inhibitors, they applied this method to determine changes in the egg's mitochondrial function. This serves as a proxy for how well the egg can meet its energy demand under different chemical contaminant exposure scenarios, says Jayasundara.
The research team developed statistical tools to analyze this data and predict potential outcomes, including forecasting potential health effects of chemical exposure.
"Maine waters are especially of concern, given the high levels of arsenic found in well water, and we are using this method now in a citizen science study in collaboration with MDI Biological Laboratory. The goal is to measure how well water collected from Maine may affect cellular energy-producing processes," Jayasundara says.
"This project would not have been successful without the dedication from the students," he says. "They brought in several fresh perspectives and critical insights to the project. The students never hesitated to take initiative and were always a step ahead in the process, which created a highly productive research environment."
A lot of research is not isolated to a single area of study, so this project helped me develop a lot of transferable skills that I can use later in my career … It was extremely rewarding to be so involved in a research project. The professors working on the project made sure us students felt involved and properly understood the different aspects of the project, not just those related to our respective fields. As a result, I got a lot of valuable hands-on research experience."

Maddy Dorr, then a mathematics major, concentration in statistics, minors in neuroscience and psychology (Hometown: McLean, Virginia)
Molecular mechanisms
of muscular dystrophy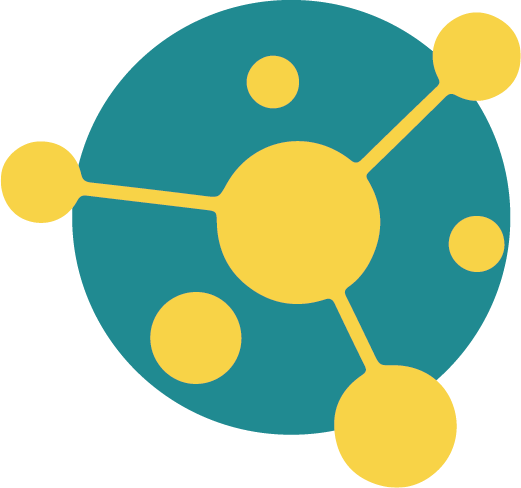 Muscular dystrophies, a large group of debilitative diseases that result in weakened skeletal muscle, affects approximately 250,000 individuals in the U.S., according to the Muscular Dystrophy Association. The long-term goal of UMaine research is to understand the molecular mechanisms of the disorders that will help to inform development of new therapies.
"Some of these mechanisms may be involved with other neuromuscular diseases. Learning how to promote muscle health is not only important in these diseases, but also in muscle wasting after traumatic injury, cancer and aging," says Benjamin King, an assistant professor of bioinformatics.
King and Clarissa Henry, an associate professor of biological sciences, are examining one form of the disease that causes mutations in the GMPPB gene. To discover the impaired molecular mechanisms, the research team is applying developmental biology, genomics and computational methods to a novel zebrafish model of the disease.
A team of five undergraduate research assistants from the Honors College, and recent Ph.D. graduate Erin Carter, collected zebrafish embryos, characterized their phenotypes, extracted RNA for sequencing, and analyzed data to characterize the expression of genes. The study resulted in the identification of several promising candidate genes, King says.
The interdisciplinary approach combined expertise in developmental biology, genomics and computational biology. Genomic and computational analysis informed new hypotheses. The IURC work led to two research proposals for the UMaine Medicine initiative and the National Institutes of Health.
The students are using data from the project for their Honors and Ph.D. theses.
"Working on research projects with students is why I am at the University of Maine. The students are bright, inquisitive, enthusiastic and want to make a difference," King says. "Each of the students made their own contributions to the project based on their strengths, (including) one student had taken several drawing classes and used her creativity to illustrate a model for the molecular mechanism based on synthesizing information from publications."
Working in an interdisciplinary team has revealed the importance of communication and shared expectations, qualities that are important in every team project … It was incredibly rewarding to get to know others in the lab and get to work with a project with so much potential to help patients."

Grace Smith, molecular and cellular biology and biochemistry double major, minor in computer science (Hometown: Holden, Maine)
Threats to Maine moose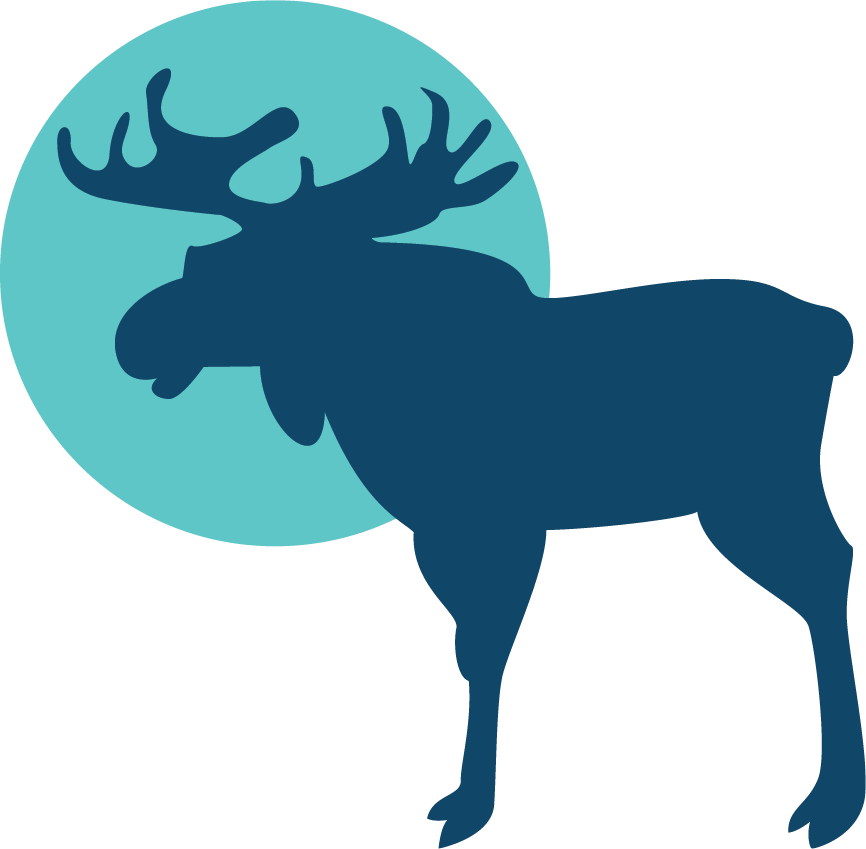 Researchers Pauline Kamath and Sandra De Urioste-Stone led a project examining risk of zoonotic disease (diseases that can be transmitted from animals to people) in moose. They were joined by Anne Lichtenwalner, associate professor with University of Maine Cooperative Extension and the School of Food and Agriculture, and director of the Veterinary Diagnostic Laboratory. They partnered with Maine Department of Inland Fisheries and Wildlife, and the Penobscot Nation.
Winter ticks are a suspected contributor to periodic, widespread moose calf deaths. However, little is known about the role of other parasites, such as blood-borne Anaplasma bacteria that may exacerbate stress in moose experiencing heavy tick loads, says Kamath, an assistant professor of animal health.
The research team examined the prevalence and intensity of parasite infections in Maine moose, and the effects of infections on calves. It also assessed how Native Americans, hunters, recreationists, wildlife management agencies, and others perceive and respond to disease threats in moose.
Annually since 2014, Maine Department of Inland Fisheries and Wildlife has collected biological samples from moose. The agency collaborates with the UMaine Extension Veterinary Diagnostic Laboratory to obtain comprehensive health data from Maine moose.
The most rewarding part was working with enthusiastic people! It was interesting to hear my coworkers discuss the human dimensions perspective of wildlife as I am not familiar with social science. I learned some of the basic principles in that field from collaborating with them."

Carly Dickson, then a zoology major, now a master's student in ecology and environmental sciences (Hometown: Fairfax, Virginia)
The Wildlife Disease Genetics Laboratory led by Kamath has optimized a genetic assay to detect and screen for Anaplasma in moose.
Their combined ecological and disease data found that moose in the western study site were more likely to be infected with Anaplasma, and male moose were more likely to be infected.
In a questionnaire and in interviews, stakeholders said they connected moose population health to maintaining cultural identity, supporting rural livelihoods and quality outdoor recreation opportunities in Maine, and enhancing economic vitality.
"This research collaboration has allowed for undergraduate and graduate students, and faculty to learn from one another, and develop a more robust research model to address this complex problem while integrating social and biological data," says De Urioste-Stone, associate professor of nature-based tourism.
The IURC made my work feel valuable to others. It was also rewarding to share my progress throughout the process, hear about other people's progress, and get feedback from multiple members of the team."

Asha DiMatteo LePape, then a senior parks, recreation and tourism, and ecology and environmental sciences double major, now a master's student in the School of Forest Resources, conservation science focus (Hometown: Guilford, Vermont)
Smart farming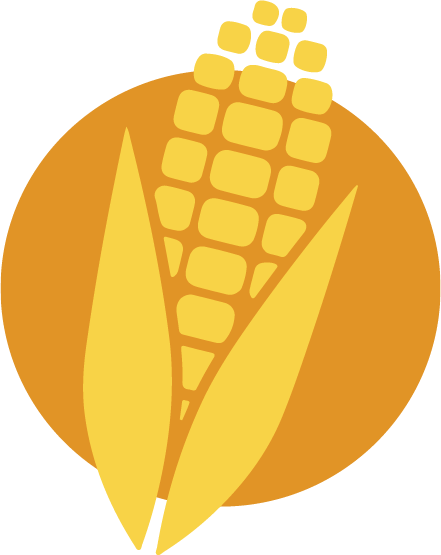 Reducing costs and increasing profitability is important for Maine growers and farmers, says Joline Blais, whose team built an app to help produce food year-round. The associate professor of new media led the research project connecting computer science with agriculture to help Maine farmers monitor food production in four-season greenhouses.
"We hope that our mobile app will help greenhouse growers answer questions about what is happening in their growing environment," Blais says. "This technology will take some of the guesswork out of growing plants in greenhouses."
MAgApp (Maine Agricultural Apps Project) developed through a partnership with the University of Maine, the University of Maine at Presque Isle (UMPI), and the Maine Technology Institute's Sustainable Year Round Agriculture (SYRA) Cluster Initiative.
"While this is currently being done with corporate farming in industrial farming scenarios, we wanted a version that could scale to Maine — involving farmers, makers, programmers, and media production and spurring or supporting startups across many sectors of the economy," Blais says.
John der Kinderin, owner of Waste Not, Want Not, developed the sensors that measured conditions affecting plant growth rates, such as temperature, relative humidity and soil moisture. Students and faculty developed the app to read real-time data.
The MAgApp project encompassed aspects of workforce development, food security, systems-based problem solving for climate instability, community-engaged research and linking high impact, low cost technology with sustainable food production.
"Agricultural operation involves plant physiology, soil biology, economics, marketing, and maintaining a viable ecosystem to produce healthy crops. The interdisciplinary team was able to tackle more areas of investigation than a single disciplinary team would have been able to do," says Blais.
New media undergrad Jack Lampinen was lead developer. Other members of the research team were Stephanie Burnett, an associate professor of horticulture at UMaine; Larry Feinstein, an assistant professor of biology at UMPI; and William Giordano of the University of Southern Maine, SYRA and Maine Sustainable Agriculture Society.
Working with people with different strengths on the same team allowed me to have a pretty expansive learning experience because I was able to learn from my teammates who had different roles on the team. The multidisciplinary aspect was probably the most rewarding part of working with this team because I was able to show my strengths while learning from other strengths on the team."

Eliza Bennett, new media major, concentration in human computer interaction, minor in studio art, and film and video (Hometown: Windham, Maine)
Sensing instability
for fall prevention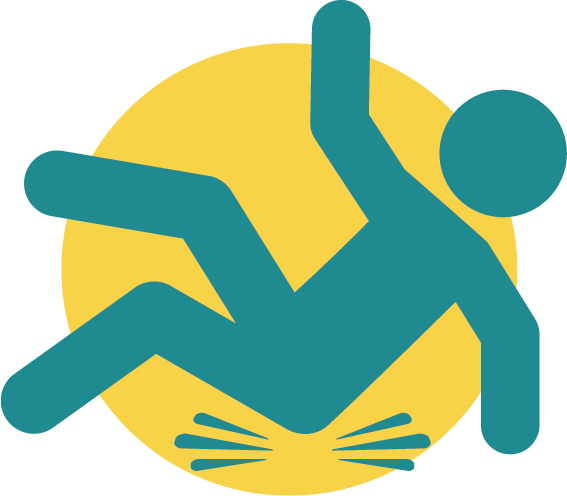 Ali Abedi, a professor of electrical and computer engineering, led a project blending research in health and engineering to detect and prevent falls.
Abedi, who also is assistant vice president for research and director of the Center for Undergraduate Research, partnered with Northern Light Health; Vincent Caccese, a professor of mechanical engineering; and Marie Hayes, a professor of psychology. Babak Hejrati, an assistant professor of mechanical engineering, also helped with tests and data collection.
The team used different types of sensors placed on the body to monitor posture, movement and muscle activity to attempt to predict — and prevent — falls before they happen.
"Maine has one of the largest populations of older adults in the nation, with falls being the leading cause of injury, hospitalization or death," says Abedi. "We hope this new line of research can help alleviate some of these preventable falls."
He says an interdisciplinary approach is useful here because falls can have many different causes.
"Our team is composed of electrical, computer and mechanical engineers, as well as students from biology and psychology to look at the problem from multiple different perspectives and find solutions together as a team."
According to Abedi, the team had promising results through preliminary testing, and there are plans for further research and development, including working with federal agencies and local industry to move toward commercialization.
IURC has been a catalyst to bring students and faculty together addressing some of the most complex problems of our society, says Abedi. "(Students) learn using real-world problems and contribute to solutions that may not be possible otherwise."
"We hope with the development of these technologies and research around them, we can impact quality of life and lower health care cost."
It was very interesting for me since I could combine my knowledge of wireless sensors with other areas and majors (mechanical engineering and psychology) to solve new problems."

Sonia Naderi, Ph.D. student in electrical engineering (Hometown: Sari, Mazandaran, Iran)
Local food system
sustainability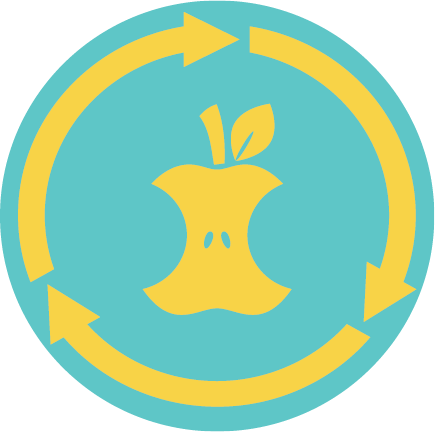 Deborah Saber, an assistant professor of nursing, led a 2019 project focused on food loss, food waste, and barriers to establishing a circular food system and environmental sustainability while addressing food insecurity.
In 2017, approximately 41 million tons of food waste were generated in the United States, which constitutes 22% of municipal solid waste, according to the United States Environmental Protection Agency. Food waste leads to the production of greenhouse gases and contributes to climate change, says Saber. And since the problem of food waste is multifaceted and dynamic, it requires an interdisciplinary team to work toward effective, sustainable solutions.
Researchers came from disciplines including nursing, engineering, business and more, and from multiple University of Maine System campuses.
"The problem of food waste is far reaching to include Maine, the country and world. It is important to Maine because we contribute to food waste and can be part of the solution," Saber says. "For example, Maine researchers are working to develop [wood fiber-based] packaging products to increase food shelf life and decrease food waste."
Other faculty members involved in the research were Jean MacRae, associate professor of civil and environmental engineering; Cindy Isenhour, associate professor of anthropology and climate change; Balunkeswar Nayak, associate professor of food processing; Travis Blackmer, lecturer of economics; and Linda Silka, senior fellow at the Senator George J. Mitchell Center for Sustainability Solutions.
Tony Sutton, a Ph.D. student in ecology and environmental sciences, and Hannah Nadeau, a student majoring in nursing who participated in the first year of the project, helped coordinate and guide the research team.
While the research is important, Saber says it's just as important for students to learn how to work in a diverse interdisciplinary research group "to understand disciplinary languages and healthy group dynamics."
"We will continue to foster and build interdisciplinary teams that include stakeholders, industries and governmental leaders," says Saber.
It has helped me explore beyond my major and get different perspectives I would not have received otherwise. It is also providing me with valuable research and team experience."

Jordan Lamkins, nursing major, minor in child development and family relations, honors student (Hometown: Southington, Connecticut)
Rural communities and
the new economy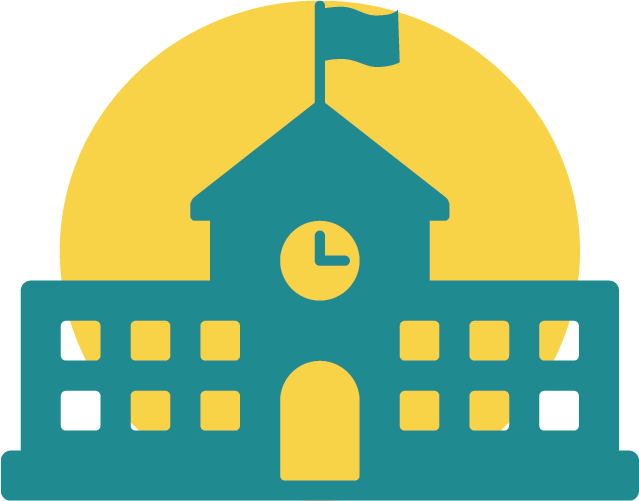 Catharine Biddle, an assistant professor of educational leadership, led a project focused on the connections between rural education and communities in forested areas.
"We all had an interest in the way schools could play a role in revitalizing rural communities," she says. "Our hope was to develop a natural resources lens for looking at education," says Biddle, who was joined in the research by Kathleen Bell, a professor of economics, and Mindy Crandall, now an assistant professor in forest policy at Oregon State University.
The needs of schools and forest-located communities in Maine are changing. People are using forest resources differently than they were a few decades ago, and there is a lack of awareness of the range of career opportunities in the forest economy. Those changes are occurring in the context of a national discourse that encourages migration to where jobs already exist rather than creating opportunities in place, according to the researchers.
And as the economic profiles of these communities change, residents could struggle to fund schools and the possibility of consolidations and closures increases.
The research examined how to retain and attract highly educated people to a region, how to understand the multifaceted relationship between communities and forest ecologies, how sustainable relationships between communities and forests are built and maintained, and what the best way is for students to learn needed skills.
They identified four key themes: a transition in the way people use forest resources, uneven knowledge about the new forest economy, uncertainty about pathways to individual and economic vitality, and fiscal austerity and national prosperity.
Based on these findings, the researchers recommend school and community leaders take steps to "strengthen the relationship between the school and local workforce needs."
The big takeaway, she says, is the difference between "the old way of thinking about how forest resources are used, and what opportunity looks like" for youth now. Ideally, this research would inform professional development programs for school employees, and curriculum at different stages, beginning at the elementary level, to make sure students are getting exposure to the information, Biddle says.
Working on an interdisciplinary team's greatest advantage is perspective. Diversity of backgrounds provides several perspectives and allows for the creation of new ideas and methods of solving long lasting problems … The overall teamwork and long lasting networks that I developed on the project were the most rewarding things
about it."

Owen VanDerAa, ecology and environmental sciences and economics double major, concentration in sustainability, natural resource management, and environmental policy (Hometown: Acton, Massachusetts)
Dimensions of tidal power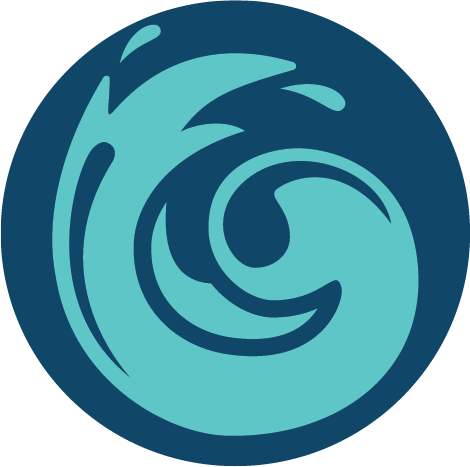 Kristina Cammen led a project investigating physical, biological and social dynamics of the Western Passage to create a better understanding of the coastal ecosystem, and to provide knowledge to inform policy and management decisions.
The project spanned disciplines in natural and social sciences, including marine biology, coastal engineering, human dimensions of natural resources, and geospatial sciences.
The collaborative studied the fish, marine mammals, birds, humans and hydrodynamics of the Western Passage, located between Maine and New Brunswick, Canada.
"Near the gateway to one of North America's preeminent tidal energy resources, Western Passage is considered one of the top sites in the United States for coastal development of renewable energy," says Cammen, assistant professor of marine mammal science.
"Western Passage is also a unique and valuable natural environment, including iconic physical, biological and social features that require careful consideration in coastal development," Cammen says. "Monitoring programs designed to inform management of ocean space for multiple, competing uses require a holistic view to cope with uncertainty and the complexity of marine natural, social and regulatory systems."
The most rewarding part of this experience is getting to collaborate with so many wonderful and diverse minds … Being involved in something bigger than myself and learning from all of my advisers and collaborators was not only rewarding but also inspiring."

Sarah Burton, marine sciences major, concentration in marine biology, minor in fisheries science (Hometown: Wolcott, Connecticut)
Research tasks included participatory mapping to document local and traditional ecological knowledge of the ecosystem, visual and acoustic surveys of marine mammals and fish, and field cruises to investigate hydrodynamic forces.
Cammen worked with Gayle Zydlewski, director of Maine Sea Grant and faculty in the School of Marine Sciences; Jessica Jansujwicz, a research assistant professor in the Department of Wildlife, Fisheries, and Conservation Biology; Lauren Ross, assistant professor of civil and environmental engineering; Tora Johnson, chair of the Division of Environmental and Biological Sciences and director of the GIS Lab at the University of Maine at Machias; Gabriella Marafino, a master's student in ecology and environmental sciences; five other undergraduate students; two research associates; and a marine Extension agent.
"Our findings so far tell a story of tides," she says. "This theme bridges all aspects of our ecosystem-based approach to monitoring, with clear implications for the biology, physics, and human ecology of Western Passage."
It was very interesting to see and be able to participate in the work my peers were doing. It broadened my scope of understanding of the area which allowed me to look at my own data from different perspectives."

Emma Dullaert, marine sciences major, concentration in oceanography (Hometown: Zwolle, Overijssel, Netherlands)
Ticks and nature-based tourism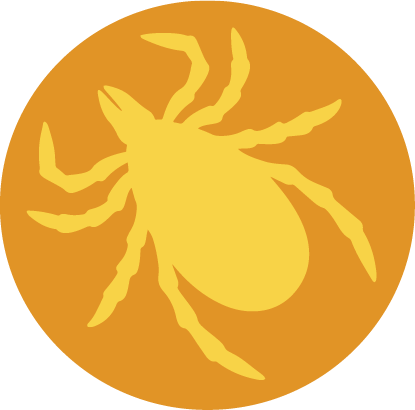 Allison Gardner, an assistant professor of arthropod vector biology, and Sandra De Urioste-Stone, an associate professor of nature-based tourism, led a project focused on biophysical and social dimensions of tick-borne disease risk.
The density and distribution of blacklegged ticks on Mount Desert Island has increased dramatically within recent decades, likely as a consequence of climate change, and our goal is to reduce the likelihood of park visitors and staff encountering ticks while enjoying the outdoors, says Gardner.
She and De Urioste-Stone partnered with Sean Birkel, research assistant professor in the Climate Change Institute, and Danielle Levesque, assistant professor of mammology and mammalian health. Also participating: researchers from the National Park Service, Maine Medical Center Research Institute and Cornell University.
The focus of the project is understanding the interacting ecological and social drivers of tick-borne disease exposure risk in Acadia National Park. The researchers identified tick-friendly habitat, collected ticks in the park, and measured variables such as leaf litter depth, tree species, canopy cover, small mammal densities and deer scat densities.
The team also explored visitors' perceptions of tick-borne disease risk, their personal protective behaviors to minimize the risk of tick bites, and obstacles to engaging in these protective behaviors.
"Maine has experienced a five-fold increase in incidence of Lyme disease in humans over the past decade, and multiple emerging tick-borne diseases also are on the rise, including human babesiosis, human granulocytic anaplasmosis, and Powassan virus," Gardner says. "Tick-borne disease poses a major public health concern to both Mainers and out-of-state visitors, and it is critical to understand the ecological and social drivers of tick-borne disease exposure risk."
Last summer, the project included not only UMaine students but three undergraduates from other universities who are part of the university's One Health initiative.
"Our findings will inform evidence-based intervention strategies that can be implemented in cooperation with our National Park Service partners to reduce tick-borne disease risk on MDI," says Gardner, noting that the research also could have implications for the study of other zoonotic (diseases that can be transmitted from animals to people) disease systems.
It was interesting and exciting to experience a more holistic, one health approach by integrating ecological and social science research to understand the drivers of tick-borne disease exposure risk in Acadia National Park … I found training and mentoring students to be the most rewarding part of my role in the project."

Sara McBride, master's student in ecology and environmental sciences (Hometown: Pittsburgh, Pennsylvania)
Forests and streams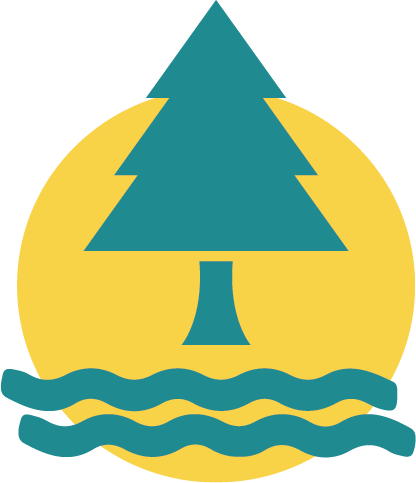 Hamish Greig, an associate professor of stream ecology, led a project looking at the effectiveness of forest management in balancing forest and freshwater resources and economies.
"Forests and freshwaters are two of Maine's most iconic natural resources," says Greig. "They are our cultural heritage, are critically important to Maine's economy, and they support biodiversity and ecosystem services that we all rely on. Our research is generating information to help better manage and balance these resources."
From 2001–07, Manomet and UMaine's Cooperative Forestry Research Unit (CFRU) conducted an experiment involving harvesting the forest around 15 streams in one of five different riparian management approaches, says Greig. For the IURC project, he returned to this area to document how stream and forest ecosystems have responded, and assess the value of timber remaining in the riparian zone.
Greig was joined in the research by Amanda Klemmer, assistant professor of landscape ecology; Mindy Crandall, now an assistant professor in forest policy at Oregon State University; Robert Northington, now an assistant professor of biology and environmental science at Husson University; and Shawn Fraver, associate professor of forest ecology.
The team credits several partners in the forest industry that supported multiple field seasons.
The team measured forest canopy trees and saplings, stream insects and fish, and ecosystem processes like leaf litter breakdown and nutrient supply — all in the same streams at the same time, to document the dynamics of the watersheds.
Preliminary results suggest that aquatic insect communities are relatively resilient to forest harvest as long as some unharvested riparian forest is retained, he says.
The hope is that the research can serve as a model for collaborating with industry and public partners to conduct research that guides management.
The project was a catalyst for collaboration on a watershed-scale forest management experiment at the University of Maine at Fort Kent, led by Irving Woodlands Forestry Professor Neil Thompson. Greig hopes that experiment will open more opportunities for UMaine faculty and students.
I really enjoyed coming together in one room and collaborating with students, faculty, and staff from all over campus. It demonstrated quite well how a diverse group of thinkers is often better equipped to answer big system/picture questions and consequently find better solutions. This experience definitely prepared me for the workforce."

Kathleen Brown, then an ecology and environmental sciences major, concentration in soil and water science (Hometown: Portsmouth, Rhode Island)
Shifting shellfish resources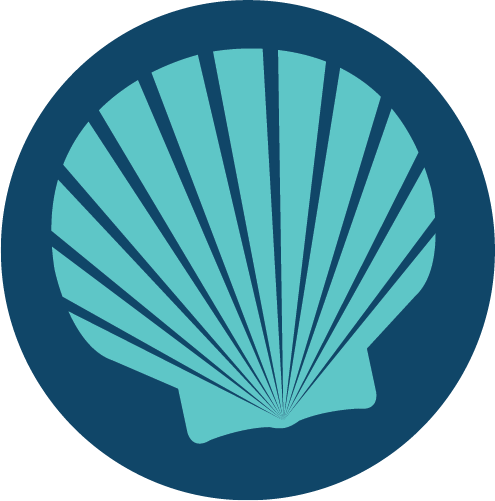 Heather Leslie, director of the Darling Marine Center and an associate professor of marine sciences, led a project focused on the environmental and human dimensions of seafood production in the Damariscotta River estuary.
The study of town-managed shellfish resources connected students, researchers and other project partners statewide, including faculty from the University of Southern Maine and University of Maine at Machias. It also involved local harvesters, and the towns of Damariscotta and Newcastle.
The goal was to figure out how soft-shell clams and other shellfish are distributed in the upper estuary, and how those patterns of abundance and species composition changed over time.
Data came from biological surveys and interviews with harvesters, enabling the researchers to gather complementary data about historical and current use patterns.
"This was the first systematic survey of these intertidal fisheries, to our knowledge," says Leslie. "We were able to fill a data gap identified by local harvesters and towns regarding the health of Damariscotta River shellfish resources."
The project also has established a foundation for a growing partnership between UMaine, local harvesters, and leaders in surrounding towns.
The research found that shellfish populations varied among locations and by tidal height, with higher densities in the high intertidal zone. More young soft-shell clams also were found in the predator-protected nursery boxes placed by researchers in the high intertidal zone than in the lower zone. And very few young clams were found in the mud next to the boxes, she says, which indicates that protection enables the clams to survive and thrive.
In interviews, harvesters said that shellfish populations have experienced change in the past 20 years, including an increase in wild oyster abundance and a decrease in soft-shell clam abundance. Their responses to these changes include targeting species not previously harvested, according to Leslie.
In summer 2020, the team plans to expand the research to the neighboring Medomak estuary in partnership with the town of Bremen, as well as continue the work with the communities of Newcastle and Damariscotta.
This gave me the opportunity to explore a little bit of other fields and better understand what kind of job I'm looking for after college … The most rewarding part was combining the information told to us from local fishermen and combining it with our results since it showed that scientists can work together with the public."

Cassandra Strauch, marine sciences major (Hometown: Marysville, Ohio)