Many people choose to continue their education because they want to change the world.

At the University of Maine, students in the School of Policy and International Affairs (SPIA) are preparing to do just that.
SPIA was established in spring 2007 to offer a Master of Arts in Global Policy. The program stands out for its flexible interdisciplinary curriculum and myriad opportunities for hands-on experiences. Students can tailor the program to align with their issues of interest and career goals.
And their passion and high level of engagement are apparent in all areas of the program, in and out of the classroom.
"(Students are) always talking about global context and impact," says James Settele, executive director of SPIA and retired U.S. Navy captain. "Hearing of the experiences of students from the Ivory Coast, Iran, Greece or Sri Lanka puts the learning in context and energizes them to impact the world. It is interesting to connect much of what they learn to the change we need right here in Maine."
SPIA faculty are a great mix of practitioners and academicians, bringing international issues with real-world solutions to the SPIA students. Students are connected to former ambassadors, and current government leaders and CEOs who help prepare them for genuine global engagement.
The first cohort of eight began its studies in fall 2010. The incoming class in fall 2019 was the largest in program history, with 31 students and two more who joined in January to make 33 from 14 countries.
During their time in SPIA, in addition to getting a firm grounding in the important history and theory of their field, students learn practical and applied skills in diplomacy, international development, environmental politics, political economy, and more, says Kristin Vekasi, assistant professor in SPIA and the Department of Political Science.
"They take these skills around the state, country and world, creating change, whether based in tiny NGOs or (in) huge national or international organizations."
Of four program concentrations, most students choose security and foreign policy, while others elect to study environmental policy, trade and commerce, or climate policy. SPIA also partners with the Maine Business School and the School of Economics to offer a dual master's degree in global policy and either business administration or resource economics.
All SPIA students complete an internship, often abroad. To date, students have interned in 26 countries. In 2019, eight students held internships in the U.S., Bulgaria, Germany and Kenya.
Alumni go on to work in a wide range of public, private and nonprofit sectors. Two are currently working in Maine Congressional delegation offices and more than a dozen others also are working in the Washington, D.C. area. Fifteen are working in Maine in a variety of fields, including education, business, environment, law enforcement and trade and shipping.
SPIA regularly sponsors invited guest speakers on campus, as well as conferences like the second biennial conference "Can We Live with a Nuclear North Korea?" in October 2019 through a partnership with the William S. Cohen Institute for Leadership and Public Service.
"As a program that stresses the application of theory to practical issues, it helps prepare students to make meaningful change in the world and enriches the learning experience of UMaine," says Settele.
As of December 2019, 75 students have graduated from the program. Nine students will graduate from the program in May 2020 — three from Maine, two from other states and four from other countries. Meet four of them below.
Addis Ababa, Ethiopia \ Amman, Jordan \ Atenas, Costa Rica \ Baghdad, Iraq \ Bangkok, Thailand \ Birmingham, Alabama \ Bishkek, Kyrgyzstan \ Blagoevgrad, Bulgaria \ Bonn, Germany \ Boston, Massachusetts \ Buenos Aires, Argentina \ Cairo, Egypt \ Calgary, Alberta, Canada \ Cape Town, South Africa \ Cologne, Germany \ Dadaab, Kenya \ Democratic Republic of the Congo \ Dili, Timor-Leste \ l Porvenir, Peru \ Gyeonggi-Do, Republic of Korea \ Incheon, Republic of Korea \ Ivory Coast, West Africa \ Izmir, Turkey \ Jakarta, Indonesia \ Jinotega, Nicaragua \ Katete, Zambia\ Kathmandu, Nepal\ Katowice, Poland \ Kochi, India \ Kyoto, Japan \ Leipzig, Germany \ Managua, Nicaragua \ Maputo, Mozambique \ Meishan, Sichuan Province, China \ Montpellier, France \ Montreal, Québec, Canada \ Mumbai, India \ Nairobi, Kenya \ New York City, New York \ Niamey, Niger \ Osh, Kyrgyzstan \ Phnom Penh, Cambodia \ Port-au-Prince, Haiti \ Portland, Maine \ Portland, Oregon \ Punta Gorda, Belize \ Rockland, Maine \ Samaná, Dominican Republic \ Santiago, Chile \ Seattle, Washington \ Sharm El Sheikh, Egypt \ Sydney, Australia \ Tacloban, Philippines \ Tokyo, Japan \ Ulaanbaatar, Mongolia \ Upolu, Samoa \ Vientiane, Laos \ Washington, D.C.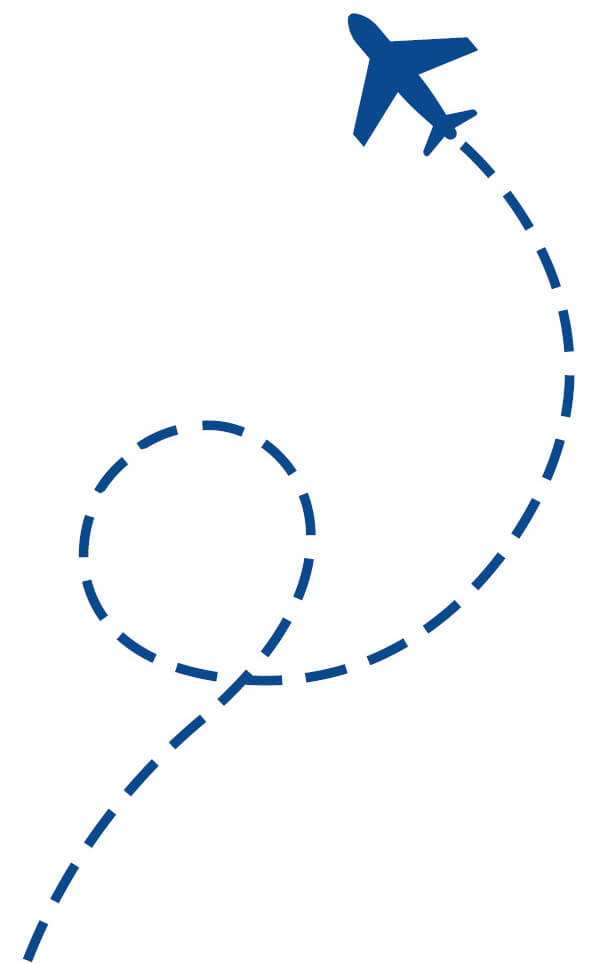 Change agent
David Valls-Manclus, from Valencia, Spain, says the 2008 economic recession in his home country spurred his interest in policy and international affairs. He saw how it affected his family and friends, and wanted to be able to help.
"I'm very passionate about change in the world," he says.
As an undergraduate studying business and finance at Husson University, Valls-Manclus had a friend in SPIA. Valls-Manclus decided to apply, drawn to the "small, personalized" nature of the program that could tailor to his interests.
For example, a class could focus on factors involved in terrorism, and each student brings a different perspective arising from their backgrounds and specific interests, from the environment to international aid or animal rights.
"One person can't learn in depth about all areas. Those points of view balance each other, and we learn where people are coming from," says Valls-Manclus, who has a concentration in trade and commerce, and is doing an independent study on the financing of terrorism.
Valls-Manclus says SPIA class discussions are "civil, respectful" and "how diplomacy should work," allowing everyone to hear and learn from different perspectives and their applications to current events. "People can disagree while debating and representing a country, NGO or school's position but then still get along as people," he says.
Valls-Manclus says he's always had an open mind, which has taken him to dozens of places in recent years.
As a junior at Husson, Valls-Manclus studied in Korea in 2016. There, he took a political negotiations class, which he says was influential and fascinating.
A year after joining SPIA, he interned in financial negotiations at the European Delegation to the United Nations in New York City. While there, he worked with the president of the European Commission, as well as prime ministers, kings and other leaders from all over the world.
SPIA gave him the background knowledge, he says. And that knowledge informed the hands-on experience he gained from the internship.
He's also discovered an interest in lobbying, having seen how effective it is at the UN as an indirect method of influencing policy and passing bills.
January to June 2019, he traveled to more than 20 countries to increase his cultural exposure.
Valls-Manclus works as the graduate fellow for the Cohen Leadership Institute for Leadership and Public Service. He has helped with the promotion and planning of its biannual lecture, which this academic year hosted former Secretary of State John Kerry and former Secretary of Defense William Cohen. He also assisted with the institute's Projects for Peace program, and the leadership studies minor.
On campus, he's an assistant community coordinator for Residence Life and works with the International Programs Office.
After graduating in May he hopes to work in a field "connecting people and networking, finances and strategy." He also hopes to bring his knowledge and experience back to Spain to help there.
And his eventual goal? "Fight terrorism by stopping finances."
Care for the world
Lacey Darling's interest in international affairs was sparked by news of the tsunami in Sri Lanka in 2004.
"My dream job was to work on the USS Comfort, one of the Naval hospital ships that formed an offshore, emergency response following the disaster," she says.
In her first three years as an undergraduate, Darling studied nursing. Then she found inspiration in the policy side of the health care field.
"I began to develop an intense interest in the policies that create an unhealthy, exclusive nature of good health, and the structure of the health care system that too frequently loses sight of both its own health care practitioners and the patients themselves," says Darling, who is from Norway, Maine.
Now she's well on her way to reaching her goal of a career in the international development field.
"In talking with my peers, we all share that same devotion to an idea of a better world — a world that is less violent, more equal, environmentally stable and takes better care of its citizens," Darling says.
In SPIA, Darling's studies focus on the health care and education sectors of society and policy, as well as international assistance and development — development programs, foreign direct assistance, and other forms of state and private, nongovernmental interventions in developing countries and marginalized and vulnerable populations.
"In the absence of reliable, adequate and affordable health care services, I look at the phenomenon of disenfranchisement, and particularly how despair combines with disease and disability to produce push/pull factors for certain members of a given population into extremism," she says.
In 2018, Darling interned in Washington, D.C. with the Women's Democracy Network, where she focused on women's political and economic empowerment.
Darling worked largely in program development. She also helped organize and manage an international delegation of women serving in leadership positions, and the 2018 International Women's Day Celebration.
"Working in this space was a dream come true in many ways," she says. "The exposure I gained through my experience was immense. Often, it still shocks me how much I brought back from my placement, and how that experience has shaped who I am as a graduate student and professional."
Darling, the mother of a dinosaur-loving 3-year-old, is a graduate assistant in the UMaine Center for Innovation in Teaching and Learning, president of Graduate Student Government, and Northeast regional financial director of the National Association for Graduate and Professional Students.
After graduating in May, she plans to follow her project pursuits and hike sections of the Appalachian Trail.
New direction
Michael Pierce from Grayslake, Illinois lived in the United Kingdom for seven years. Watching the 2008 election while abroad, he says he saw the stark differences in United States and U.K. perspectives, and sought to understand those differences and other aspects of politics.
Back in the States in 2014–18, he worked as a policy and research associate in North Carolina, an intern in Georgia and Washington, D.C., and a political consultant in New York and New Jersey. Pierce, who earned a bachelor's degree in international relations from Clark University in 2015, also was on a presidential campaign in Ohio and a gubernatorial race in Illinois.
He came to Maine in 2018 in search of a "new direction."
His sister, a SPIA alumna, recommended the program. He's focusing on U.S. foreign policy, and international security.
Pierce says his experiences with voters, volunteers and constituents on the Hill "offered perhaps the greatest joy and inspiration" taken from his work in politics. Working with people "of all political stripes made it abundantly clear that we have more in common than what divides us," he says.
Last summer, he interned with the Cohen Group, a global business consulting firm based in Washington, D.C., working with clients to help them manage political policy risk and open new markets for their businesses and organizations. The people he worked with place a strong emphasis on character, which he says was refreshing to see in practice, because it's so frequently missing in politics.
Pierce also interned with Swordfish Consulting, an organization run by William Farrell, who also teaches in SPIA. He helped compile a database focused on countering violent extremism programming. The goal was to create a snapshot of that marketplace of programs and determine if donors, implementers and contractors were engaging in rigorous monitoring and evaluation processes for their programs, Pierce says.
He also expanded his understanding of the complexity in preventing violent extremism through interactions with experts from the United States Agency for International Development (USAID), the State Department, the United States Institute for Peace (USIP) and other nongovernmental organizations.
"This was a great example of how SPIA offers a hands-on experience," Pierce says. "We were able to work with a leader in the field and offer sound advice on a national security problem to stakeholders in the field."
Pierce is currently a graduate assistant in the Office of Student Financial Aid. After graduating in May, he will join the Peace Corps to teach English to middle and high school students in Liberia.
"I'll probably learn more from them than they'll ever learn from me," he says.
Global economics
Kristen Settele has lived all over the world, including a few years overseas with her family. Staying in Holden, Maine for about 10 years is the longest she has resided in one place.
She also grew up with family discussions about global events and weekend travel to different countries. All of the "very eye-opening" experiences led to her interest to international affairs.
However, she didn't start thinking seriously about studying the field until she was an undergraduate at Colby College. She realized her interests in foreign affairs were stronger than those in organic chemistry.
Settele earned a bachelor's degree in East Asian studies and global studies in 2018, and then enrolled in SPIA. She's now a second-year graduate student with a concentration in trade and commerce, as well as a first-year graduate student in economics.
During her time at UMaine, Settele has had two internships with the State Department. She first worked with the Virtual Student Federal Service for a year, researching China's economic involvement in Africa and compiling reports to be circulated in the Beijing Embassy's economic office and in Washington, D.C.
And this past summer, she interned full time in Washington, D.C. with the State Department, working with the Office of Taiwan Coordination.
"It really helped me with standing up and not being so afraid to put my voice out there," says Settele, who is a graduate assistant at UMaine's Hudson Museum.
After graduating in May, she hopes to work with the State Department as a foreign service officer with USAID, or with a nongovernmental organization.