Students interested in developing leadership skills have an excellent role model in Rich Powell.

The political science professor who directs the interdisciplinary leadership studies minor is the 2020 Distinguished Maine Professor — the University of Maine's most prestigious faculty award.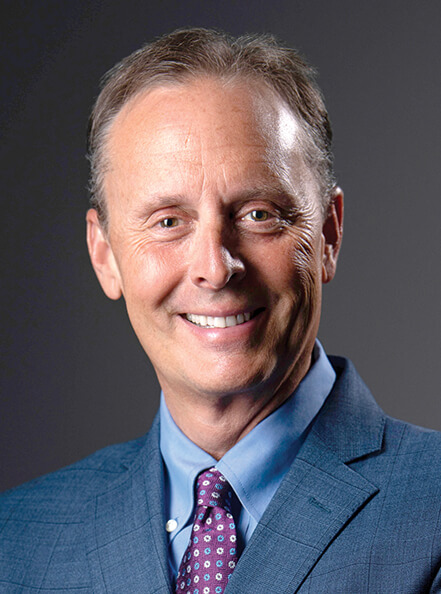 When the fledgling leadership studies minor launched in 2014, 17 students enrolled in courses. Now, more than 400 students clamor for classes. And last fall, 63 students had declared a minor in leadership studies.

"A number of us felt we could do more to teach leadership across campus and that would be positive in business, education, engineering and more," says Powell. "We thought about ways to work together campuswide and the leadership studies minor grew out of that."

To earn a minor, students complete 18 credits. Twelve are core credits in Foundations of Leadership, which focuses on developing practical skills and behaviors; Leadership Ethics, which examines moral and ethical theory and challenges that leaders face; Advanced Leadership Theory and Practice, which covers challenging leadership case studies from a range of fields, such as politics, business, education, athletics and the military; and Applied Leadership, which includes participating in the Washington, D.C. Leadership Institute Travel Course, a Congressional internship or another practicum.

Students also choose from more than 60 electives in multiple disciplines, including business, nursing, psychology, women's studies, political science, theater and military science.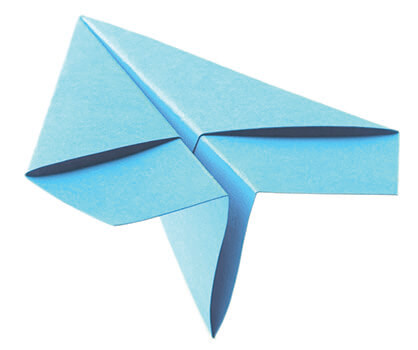 "I think leadership studies translates across different domains. Our goal is to turbocharge their world," says Powell, who also is the founding director of the William S. Cohen Institute for Leadership and Public Service. "Leaders listen, are perceptive, and communicate effectively. Leaders are honest and ethical. Leaders have to walk the walk. If they're inauthentic, people see through."

During the annual Washington, D.C. Leadership Institute Travel Course offered by the Cohen Institute, students, including many taking leadership studies classes, interact with leaders in government, military, business, nonprofits, athletics, education and the arts.

The goal is for participants to develop hands-on, advanced leadership skills for the 21st century — a time of dramatic, unpredictable change.

The travel course is "truly a life-changing experience for students," says Powell. Participants, including first-generation college students, become more poised and confident, and develop new perspectives and skills.

Some alter their career aspirations as a result.

"They're optimistic about contributions they can make in the world," he says. "It taps into each person's potential to contribute."

Students immersed in leadership studies also frequently take part in Congressional and state legislative internships.
Peter Madigan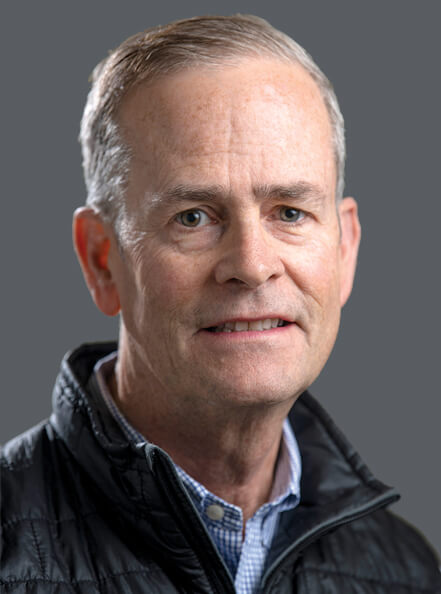 "Life-changing" is how Peter Madigan '81, chair of the Cohen Institute board of advisors and leadership studies faculty member, describes his congressional internship in Washington, D.C.

Money was tight 40 years ago for the then-junior political science and broadcasting/film major at UMaine. To make it work, he slept on the couch of his brother, who was in medical school at Georgetown University.

"The opportunities, I found, were limitless," says Madigan.

He made friends and connections, which led to amazing jobs, including in the Bush Administration and on the Bush/Cheney Transition Team. Madigan also has consulted and strategized for Fortune 100 companies, nonprofits, small businesses and foreign heads of state.

Madigan resigned from the UMaine Board of Visitors so he could chair the Cohen Institute board of advisors, and help shape and inspire the next generation of leaders graduating from UMaine.

Madigan also encourages students in the leadership courses that he teaches to hone their empathy, self-awareness, honesty, decisiveness and optimism.

And, he helps promising students secure internships and jobs, including on Capitol Hill.

Leaders are needed in all fields, he says, because "the changes ahead will be huge and rapid."
Hali Bowden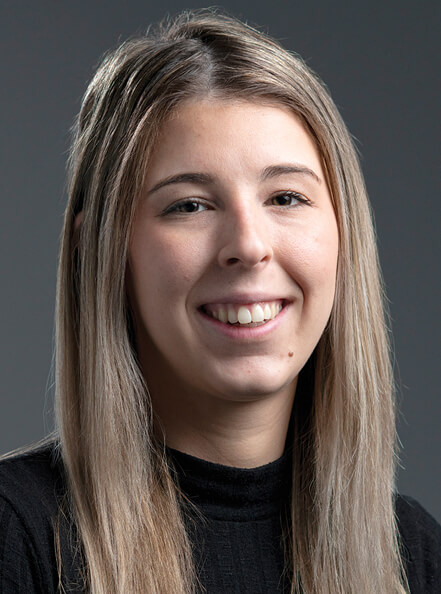 Hali Bowden was in elementary school in 2008 when she became enamored with John McCain and cast a vote for him in a mock election.

Lessons she learned from the now-deceased Arizona Republican have stuck with her: Admit when you're wrong and fix it. Be empathetic. Be willing to change.

Bowden, a fourth-year political science major, with minors in leadership studies, legal studies and history, strives to incorporate those lessons into her daily life.

She's had considerable practice doing so. Growing up, she was a leader for Maine National History Day and participated in a slew of sports, including field hockey, lacrosse, wrestling and indoor track.

At Noble High School, Bowden occasionally wondered if big-time college opportunities would be available in the small town of Orono, Maine.

The Lebanon, Maine native soon learned they were. She participated in the Washington, D.C. Travel Course through the Cohen Institute for Leadership and Public Service. She met movers, shakers and political insiders, including Sen. Tim Kaine of Virginia, the 2016 Democratic nominee for vice president.

"It opened my eyes to opportunities I never would have thought," she says. "You find yourself in this program and through other people."

Bowden now works in the Bangor office of U.S. Sen. Susan Collins.

Through leadership courses, Bowden says she's discovered that being an avid learner is her biggest strength. When she doesn't know something, she immerses herself in the topic.

Which should suit her well in her planned career in advocacy and public policy outreach.

Declan Downey
"UMaine changed my life," says Declan Downey.

The Dedham, Massachusetts native had a 2.8 grade-point average in high school and wasn't planning to attend college.

But his mom persuaded him to fill out the Common App. And Downey decided to apply to be a Black Bear because he loved Maine. Growing up, he and his family vacationed each summer on Medomak Pond in Waldoboro.

UMaine, he says, was the first to accept him.

Now the political science major, with minors in leadership studies and sociology, is a multi-time Dean's List student.

"I've become part of the community here," says the vice president of the UMaine College Democrats.

Downey has wanted to be a police officer since he was 12 or 13. That's when he witnessed the Boston Marathon bombing, and the ensuing heroic actions of law enforcement personnel, on TV.

After high school, Downey successfully completed the 10-week basic training at Fort Benning, Georgia. At UMaine, he takes Army ROTC courses and when he graduates in spring 2021, he'll be commissioned as a second lieutenant.

The huge Red Sox fan says he's hopeful that young, energetic, idealistic people with leadership skills will help make the world a better place.

"I think the No. 1 quality of a leader is empathy," he says. "It's not about being best, it's about representing people and building a coalition of voices — not just one or two — and creating a better community."
Camille Brochu
Camille Brochu behaves as if someone is always watching.

The senior majoring in political science and minoring in leadership studies and legal studies says having integrity is key to leadership.

Growing up in Hardwick, Vermont, Brochu used to think that being a leader meant doing better than others — in the classroom and in sports. Now, she knows that being a leader means treating people well, helping others achieve, and remaining positive and resilient in the face of challenges.

While attitude matters, Brochu says hard work also is essential.

She knows a lot about that. At UMaine, she's participated in four clubs and three internships, and she's graduating in just three years. Next year, she plans to attend law school.

Brochu chose UMaine because the gorgeous campus reminds her of home. That, and a mentor advised her to opt for a university that afforded opportunities to excel.

She's had plenty of those. The editor in chief of Her Campus at UMaine and former senator for UMaine Student Government counts the Washington, D.C. Travel Course — an "immersive experience to develop hands-on, advanced leadership skills for the 21st century" — among her highlights.

Last semester, as a participant in the Maine Attorney General Child Protection Internship, Brochu had opportunities to attend court and draft legal correspondence. This semester, she's taking part in the Peter Madigan '81 Congressional Internship Program and works in the office of Sen. Patrick Leahy of Vermont. Some of her duties include responding to constituents and writing memos, and recently she attended the impeachment trial of President Donald J. Trump.

Brochu says adding leadership studies as her second minor was one of the best decisions she's made in her college career. The professors, she says, are exceptional.

"They will do everything in their power to see you succeed, as long as you put in the work."
Brody Haverly-Johndro
Growing up in Newport, Maine, Brody Haverly-Johndro's parents taught him that character is revealed in how you treat others. They also taught him the importance of being a leader, especially when it matters most.

These days, the J.D. candidate at the University of Maine School of Law seeks to lead by example. He says working with Portland High School (PHS) students through the Portland Mentoring Alliance has been extraordinary and rewarding.

The alliance matches volunteer leaders from business and education with PHS students — often first-generation immigrants or refugees. "They are some of the truly brightest, most thoughtful students I have ever met," says Haverly-Johndro. "It's an incredibly rewarding experience."

Much of the rest of the time, he's either in first-year law classes or prepping for those classes. Haverly-Johndro's well prepared. He graduated magna cum laude with a bachelor's in political science and a minor in leadership studies from UMaine in 2019.

At UMaine, he also served as president of his class for four years.

He's volunteered on a number of political campaigns, was president of the Maine College Democrats and, in the spring of his senior year, he was selected as a UMaine Congressional Intern, working with U.S. Rep. Chellie Pingree in D.C.

Haverly-Johndro says the Washington, D.C. Leadership Institute Travel Course, which had as its theme "Leadership in Chaotic Times," was instrumental in his development.

Meeting with U.S. Sen. Angus King and others at the national level opened his eyes to the ways people can be at the forefront. "Leaders aren't always necessarily the loudest people in the room," he says. "It also taught me to approach every discussion open-minded, and to listen and to be heard."

The experience also fortified his desire to pursue a career in public policy. Haverly-Johndro's also not ruling out a run for office. He believes in the adage: If you don't like what's going on, be the change you want to see.

"We need leaders in every segment of society."
Genevieve McDonald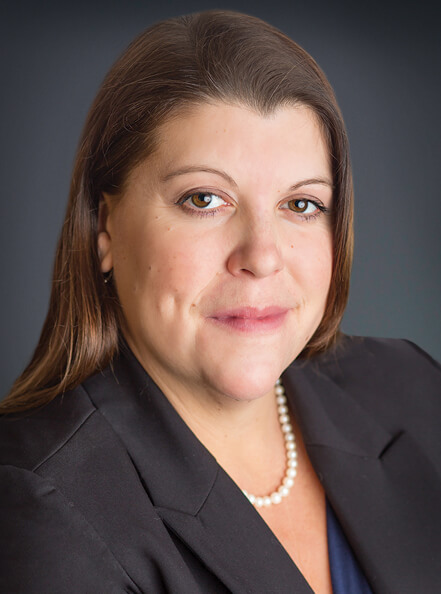 In the Foundations of Leadership course, Genevieve McDonald better defined what type of leader she wanted to be.

"Leadership is found in the balance between listening and taking action," she says. "I believe the key to successful leadership is in communication, collaboration and information."

McDonald had already been asked if she would consider running for state legislative office when she was in the nation's capital for the 2017 Washington, D.C. Leadership Institute Travel Course.

"Washington is very different than serving in the Maine Legislature, but I thought experiencing an inside view of politics would help inform my decision of whether or not to run," says McDonald.

"I realized I wanted the opportunity to work on policy and issues impacting the people of Maine and that as a commercial fishing boat captain, I was uniquely qualified to represent the interests of the people in my district. The rest, as they say, is history."

That history includes 67% of House District 134 voters electing in 2018 to send her to Augusta.

McDonald also completed classes in December 2018, graduating summa cum laude with a Bachelor of University Studies and a Maine studies minor. She planned to march with the class of 2018, but went into labor with her twins and marched in 2019 instead.

McDonald incorporates lessons she learned in D.C. into action in Augusta.

"The variety of speakers (in D.C.) from different aspects of government and different political ideologies challenged my preconceived notions about who I could find common ground with," she says.

McDonald often recalls advice of various people she met in D.C., especially former U.S. Sen. Bill Cohen, a Republican who served as Secretary of Defense under Democratic President Bill Clinton.

"I also reflect on the topic, which was civility in discourse, which for me means presenting fact-based information in a direct but respectful manner," she says. "I rarely tell people they are wrong. Instead, I explain why they should consider my position."