Synergizing health and environment: training One Health scientists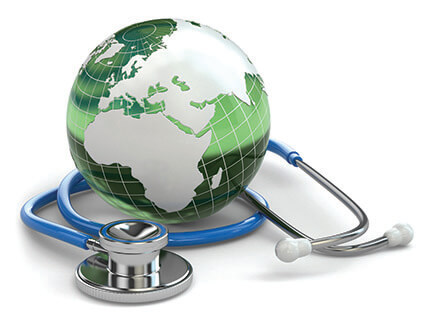 Advancing the understanding of disease dynamics at the intersection of human, animal, plant and environmental health is the focus of the One Health and the Environment initiative.

The National Science Foundation Research Traineeship program awarded nearly $3 million to the initiative.

Globally and in Maine, environmental changes, an aging human population, and increasing prevalence of infectious diseases of animals, plants and people highlight the need for training professionals in an interdisciplinary approach.
Mario Teisl, director of the School of Economics, is principal investigator of the grant. Andrei Alyokhin, professor of applied entomology, School of Biology and Ecology; and Anne Lichtenwalner, associate professor of animal and veterinary sciences, School of Food and Agriculture; Extension veterinarian, and director of the Veterinary Diagnostic Laboratory, are co-principal investigators on the NSF-funded project.

Training in cross-disciplinary communication will enable students to engage with diverse scientific communities, stakeholders, citizen scientists and the public.

The project will encourage interdisciplinary environmental research by trainees in a range of systems, involve faculty from multiple disciplines, and complement a current NSF-funded Research Experience for Undergraduates program.

It's designed to increase the participation of women, first-generation students, veterans, students with disabilities and other traditionally under-represented groups.
Tastes great, less acrylamide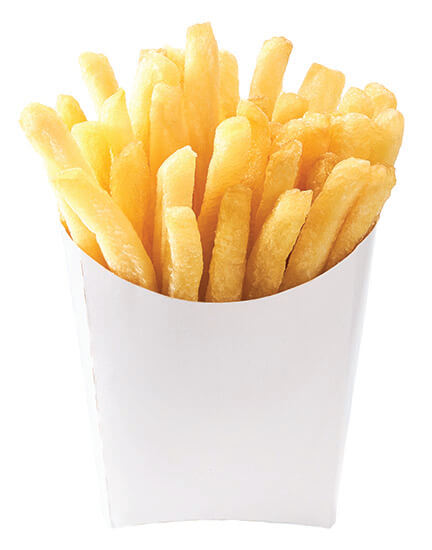 Mary Ellen Camire has some good news about french fries. Those made with the new potato varieties AF4296-3 and Easton have much lower levels of a probable carcinogen than those made with the popular Russet Burbank variety.
Acrylamide is a probable carcinogen in fried potatoes. During the frying process the chemical forms from sugars and an amino acid that are naturally in potatoes.
For those envisioning the safer-to-eat, golden brown, crispy-on-the-outside, soft-on-the-inside fries with a sprinkle of sea salt and a splash of vinegar, hold that thought. The new spud varieties don't turn golden brown when they're fried. They turn whitish.
The University of Maine professor of food science and human nutrition says they still have the crispy texture, familiar flavor and smell of freshly cooked french fries. Forty-seven tater taste testers testified to that — rating the aroma, taste and texture of fries made with AF4296-3 and Easton potato varieties similar to Russet Burbank.
But they rated the whitish color of the new varieties significantly lower. An education or promotion campaign is likely needed to let the public know about the merits of the less-than-golden fry, says Camire, who conducted the pilot study with colleagues, including Gregory Porter, who heads the UMaine potato breeding and variety development program.
"Acrylamide is found in many foods that are baked, roasted or fried, but since frying is the most popular method for cooking potatoes, we wanted consumers to have a safer alternative developed by traditional breeding practices," says Camire.
Tick surveillance
39% of deer ticks tested in 2019 by University of Maine Cooperative Extension Tick Lab were positive for Lyme disease.
2,697 ticks submitted; 727 (38.2%) found on people after gardening or yardwork.
Ticks came from 16 counties 358 towns.
To learn more, including how to submit ticks: ticks.umaine.edu.
Breast cancer technology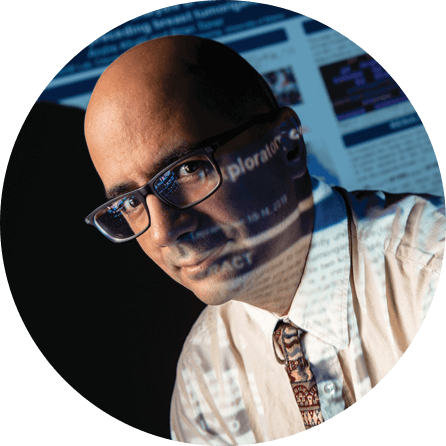 The University of Maine has developed a computational approach that could assist in the early detection of breast cancer. The recently patented technology may help identify dormant, potentially cancerous tissue before it progresses to an aggressive metastatic cancer, thereby allowing clinicians to take a proactive treatment approach.
The invention is a method that analyzes the characteristics of different regions of breast tissue on a mammography image. An algorithm based on an underlying biophysical hypothesis can identify the physical markers believed to be linked to malignant tumor onset and growth.
The UMaine inventors are Andre Khalil, professor of chemical and biomedical engineering and founding director of the Computational Modeling, Analysis of Images, and Numerical Experiments Lab (CompuMAINE), and Kendra Ann Batchelder, former graduate student. The Maine Cancer Foundation provided funding.
The long-term goal for the technology is to allow providers to extract more valuable diagnostic information from a regularly performed test.
"Breast cancer is the second-most common cancer among American women, and this technology has the potential to revolutionize the screening and treatment process," says Jake Ward, UMaine vice president for innovation and economic development
What's The Maine Question?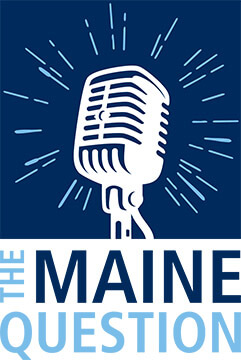 The University of Maine's podcast, "The Maine Question," is now in its second season.
Host Ron Lisnet talks with UMaine pioneers, including those who explore backyard gardens, the depths of the oceans, Earth's highest peaks — or beyond. They share why they're passionate about their research and what it means for Maine and the world.
In the first season, Lisnet spoke with an assistant professor of human nutrition who makes tasty dog biscuits from green crabs; a sociologist who wrote a book about redefining the family and being child-free by choice; and the director of the Climate Change Institute who led the National Geographic and Rolex Perpetual Planet Everest Expedition.
Find the podcast at umaine.edu/podcasts.
Nutritional needs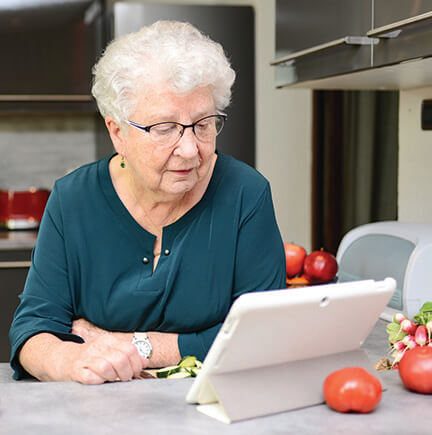 The Eastern Area Agency on Aging, in partnership with St. Joseph Healthcare, the University of Maine Center on Aging and Senscio Systems, received a three-year, $750,000 award from the Administration for Community Living to establish and test an innovative, technology-driven, nutrition enhancement and self-management program for adults 60 and older with multiple chronic diseases.
The project aims to improve the nutritional and health status of rural participants immediately following hospital discharge. Improving their nutritional status and, in turn, positively impacting their health-related quality of life could make it easier for chronically ill older adults to age in place.
Project partners will create an in-home nutritional module that can be locally tailored to individual health and cultural considerations, including nutrition tips, coaching and healthy recipes. They also will work to create a practical program manual for use by Area Agencies on Aging nationwide.
"This project is a prime example of how medical and social services, higher education and business organizations can effectively join forces and work together," says Lenard Kaye, director of the Center on Aging and professor of social work.
Terrorism on Twitter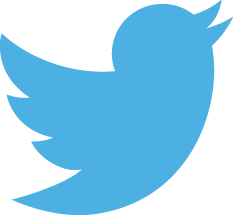 Sympathizers of the Islamic State of Iraq and the Levant (ISIL) use Twitter to justify mass casualty violence perpetrated against civilians by the terrorist group, according to a study led by Karyn Sporer, University of Maine assistant professor of sociology.
University of Nebraska Omaha researchers Michael Logan, Gina Ligon and Doug Derrick collaborated on the study.
The team collected and analyzed tweets associated with ISIL-affiliated accounts that were posted within 24 hours of three high-profile ISIL-attributed terrorist attacks.
Common themes were justifications for terrorism and mass casualty violence, including celebrating the events and rationalizing why or how such violence was valid in the eyes of sympathizers.
These findings have possible implications for counter-terrorism strategic communications — "tacit acceptance" of atrocities by soft-sympathizers could be amplified to lead to disagreement among their followers. Messaging campaign strategies that depend on identity-based appeals rather than rational appeals could be particularly effective, according to the study.
Ice cores yield clues to past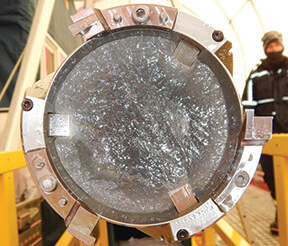 A discovery by University of Maine researchers challenges what was believed to be the established volcanic source of particles found in an ice core from the South Pole. The new findings also add to the global record of volcanic activity and are relevant to the global record of volcanic activity and is relevant to several research disciplines.
Detailed records of past volcanic eruptions are often required to understand volcanic activity-climate system interactions, and reconstructions of how past volcanic events have affected human history.
Unfortunately, in many parts of the world, historical records are sporadic, short and not well documented, according to Andrei Kurbatov, associate professor at the University of Maine School of Earth and Climate Sciences and Climate Change Institute.
In the last decade, Kurbatov and Martin Yates, electron beam laboratory manager and instructor of Earth sciences at UMaine, in collaboration with Nelia Dunbar and Nels Iverson from the New Mexico Institute of Mining and Technology, developed a method of extracting volcanic ash particles from ice core samples to measure their geochemical composition.
The methodology provides additional means to refine the history of global volcanism captured in polar ice core records, says Kurbatov.
Graduate student Laura Hartman examined microscopic volcanic ash particles in ice core samples from Antarctica's South Pole, and the data brought into question the existing paradigm on long-range transport of ultrafine volcanic particles in the atmosphere.
With funding from the National Science Foundation, Kurbatov and his team plan to continue to explore volcanic deposits in the South Pole ice core to further refine the global record of volcanism.
Photo by T.J. Fudge
Maine's climate future
Nearly every climate-related parameter measured in Maine is accelerating, according to the report "Maine's Climate Future — 2020 Update."
Key findings include faster rates of warming along the coast compared to interior and northern Maine, and changes in Maine winters. Average minimum temperatures in Maine are warming 60% faster than average maximums. Maine is getting three to four times more large storms, as well as more rain events of all sizes.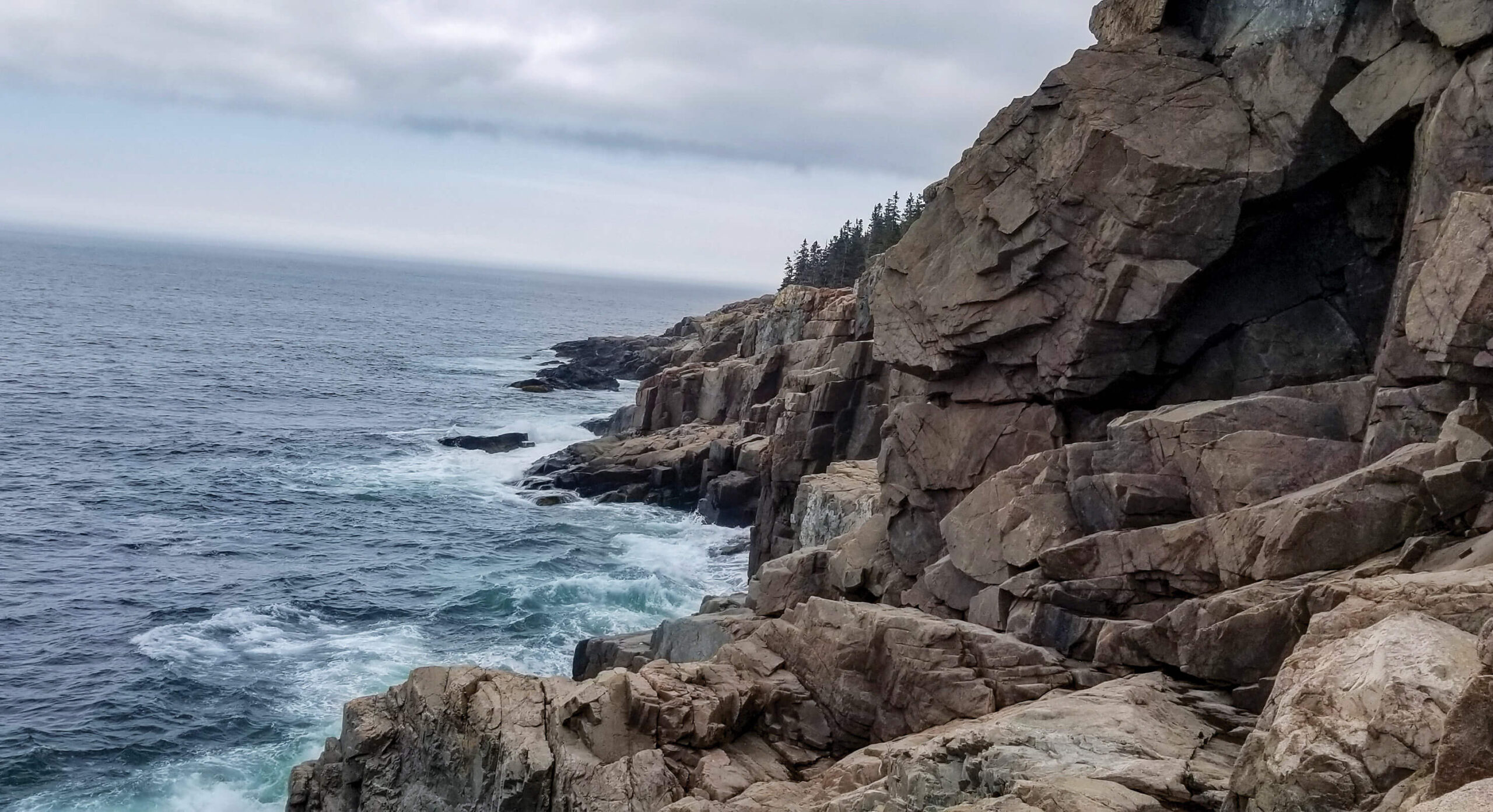 The growing season is more than two weeks longer with warmer springs and even warmer falls. In the Gulf of Maine, the summer season has warmed the most. And the weather is becoming more variable and more uncertain.
The report, whose lead author was Ivan Fernandez, University of Maine professor of soil science and forest resources, points to the growing evidence of impacts of these changes on Maine's farms, fields, forests, marine resources, and numerous aspects of our culture and economy.
It also discusses possible future conditions in Maine, underscoring that steps taken now to reduce greenhouse gas emissions determine which alternative future Maine experiences.
Co-authors included Sean Birkel, Maine state climatologist and research assistant professor, and Catherine Schmitt, Schoodic Institute science communication specialist.
Scientists in the Climate Change Institute and Maine Sea Grant study the effects of climate change from across the planet to marine fisheries and coastal communities in Maine. In addition, UMaine scientists contribute critical expertise that informs Maine citizens and businesses about how to respond to the changing climate.
"Science-informed decision-making in the face of climate change about the future we want is always more cost-effective than constantly trying to catch up, or investing in the past," says Fernandez. "As the report states, business as usual is not an option."
Smart business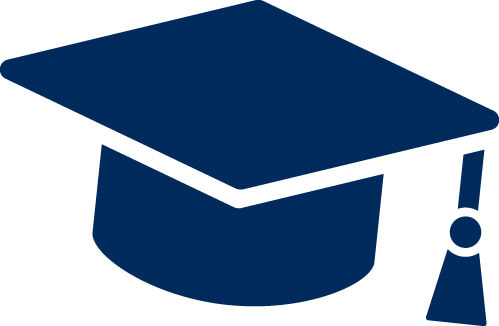 The University of Maine Graduate School of Business began offering 12% tuition discounts toward the MaineMBA in January 2020.
The Workforce Partners Program, available to members of all chambers of commerce in Maine, improves access and affordability toward completion of the MaineMBA; participants will pay less than $12,000 in tuition to complete the degree.
By leveraging resources of the Graduate School of Business and chambers of commerce, the program will equip Maine's workforce with knowledge and skills to fill the approximate 2,000 open positions requiring graduate-level education in the state.
Since 1964, UMaine's MBA has cultivated leaders. Following the merger with the University of Southern Maine graduate business program, the newly redesigned MaineMBA is a degree for the future. It provides knowledge in areas including management psychology, marketing strategy, and accounting principles, and concentrations in business analytics, finance, accounting and more.
Snowmobiling's got traction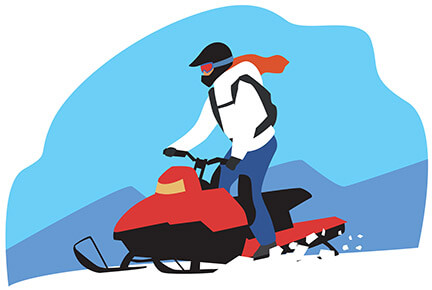 A University of Maine, Maine Snowmobile Association and state Snowmobile Program study found in the state in 2018–19, the activity:
Contributed

$459 million

in direct spending
Supported

2,279

jobs
In addition, residents registered more than

61,600

snowmobiles
Average age of resident snowmobilers =

54

Resident snowmobilers' median annual income =

$80,000 to $99,999.
Heat waves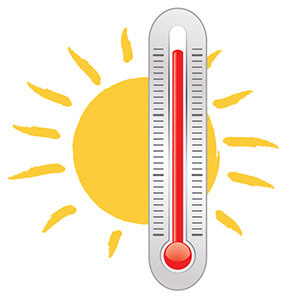 As the climate continues to warm, scientists expect the frequency, intensity and duration of heat waves — consecutive days with extreme daily temperatures — to increase.
Bradfield Lyon found the spatial size of heat waves also is important.
By mid-century (2031–55), in a middle-of-the-road greenhouse gas emissions scenario, the average size of heat waves could increase by 50%.
And if greenhouse emissions continue unabated, the average heat wave size could increase by 80%, says the associate research professor with the Climate Change Institute and School of Earth and Climate Sciences.
"As the physical size of these affected regions increases, more people will be exposed to heat stress," Lyon says. "Larger heat waves would also increase electrical loads and peak energy demand on the grid as more people and businesses turn on air conditioning in response."
Lyon's study could provide a framework for utilities to stress test their energy system's capacity to meet demand requirements during spatially extensive heat waves. This could inform management decisions and planning.
Extends frontiers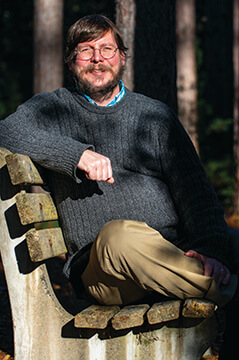 Brian McGill joined 23 Nobel laureates and researchers from nearly 60 nations as one of the 2019 Highly Cited Researchers.
The University of Maine professor of biological sciences examines biodiversity at large scales — substantial areas of space, long periods of time, and across many species — that are critical to addressing conservation and management questions.
McGill wants to be able to predict how species' ranges will respond to climate change, as well as measure the impact of people on community structure.
Since 2003, his 106 publications have been cited 7,991 times. Highly Cited Researchers make up 0.1% of all researchers.
The list of more than 6,200 scientists "contributes to the identification of that small fraction of the research population that contributes disproportionately to extending the frontiers of knowledge and gaining for society innovations that make the world healthier, richer, more sustainable and more secure," according to the Web of Science Group.
Produces results
Since 2000, Maine Harvest for Hunger has distributed more than 3 million pounds of food to citizens grappling with hunger. In 2019, the University of Maine Cooperative Extension-coordinated program donated more than 193,000 pounds of fresh produce from more than 120 farms.
The donations went to 207 hunger-alleviation distribution sites.
Maine Harvest for Hunger had 365 volunteers in 2019, including UMaine Extension Master Gardeners, and eight corporate partners from 12 counties who logged more than 6,000 hours. The value of produce they harvested is estimated at more than $327,000.

Over two decades, Maine Harvest for Hunger has built partnerships to improve the efficiency of supplying fresh produce to food pantries across Maine. For example, through volunteer planning and communications, several food pantries now send trucks and vans directly to farms where leftover crops are being collected.
Aerial perspective
The James W. Sewall Co. donated more than 3,000 rolls of film containing about 1 million aerial images to the Raymond H. Fogler Library.
"In turning over these archival materials, the James W. Sewall Co. is essentially entrusting its DNA to the University of Maine," says Sewall president George Campbell Jr.
Daniel Hayes, assistant professor in the School of Forest Resources, says the photo archive — which spans about 65 years of Maine and New England — presents an exciting opportunity for faculty, staff and students.
"Maine's forest has been in constant flux over the course of history, including the changing composition of tree species, insect outbreaks, land use change, shifting management practices and climate change," he says. "The (archive) represents an unprecedented record of the continuing evolution of Maine's forest landscape."
The Old Town, Maine company provides services in aerial photography, surveying/GPS, photogrammetry, cadastral mapping, GIS, forestry consulting and engineering. It began offering aerial photography services in 1948.
UMaine History professor Anne Knowles says the aerial photos provide tremendous potential for study and examination across the university.
"They provide data about the growth and decline of the state's great pulp and paper industry, urban development, transportation, forestry practices, tourism, the impact of the ash borer and other environmental issues," she says. "Such a deep historical and visual record will support interdisciplinary research for decades to come."
The Special Collections Department at Fogler Library will catalogue and manage the photo archive, which is expected to be available to the public in 2021.
"Not only will Special Collections take excellent care of this important part of Sewall's — and Maine's — heritage, but will make it widely available to researchers as well. We could not be more pleased," says Campbell.
Photo caption: Sewall Co. aerial image of Bangor, Maine, July 22, 1965.
Artificial intelligence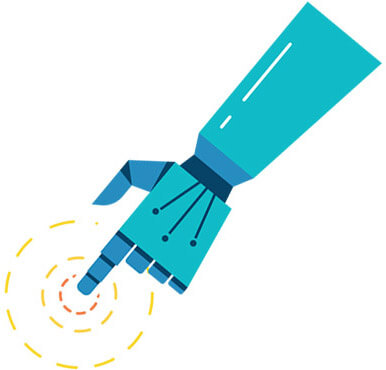 Artificial intelligence (AI) — the development of computer systems that perform tasks that normally require human intelligence — once was considered to be futuristic science fiction.
But it's current reality at the University of Maine.
The University of Maine Artificial Intelligence Initiative (UMaine AI) brings together university, industry, government and community collaborators from Maine and beyond to advance the field.
The state's land, sea and space grant university addresses challenges of global impact and local relevance, including forestry modeling, cancer detection, space travel and autonomous vehicle programs.
"UMaine AI is dedicated to enhancing human life and societal well-being," says Kody Varahramyan, vice president for research and dean of the Graduate School.
For instance, associate professor of computer science Roy Turner leads a project to bring to Maine a computing instrument based on general-purpose graphics processing units (GPGPUs) that will drastically increase high-performance computing capability for the university and the region. Its computational power will be equivalent to that of tens of thousands of high-end CPUs (central processing units), and will be able to be shared among multiple projects simultaneously, or used by a single project if extreme capacity is needed.
And Yifeng Zhu, professor of computer engineering, has developed AI models to detect liver cancers. Zhu also has collaborated with hospitals to develop smart sensors for gait analysis to detect and prevent falls.
As AI improves and expands, so does demand for it. From everyday mobile banking and online shopping, to social media networks, AI connects the world with more efficient decision-making and improved customer experiences through advanced and adaptable algorithms.
Record-breaking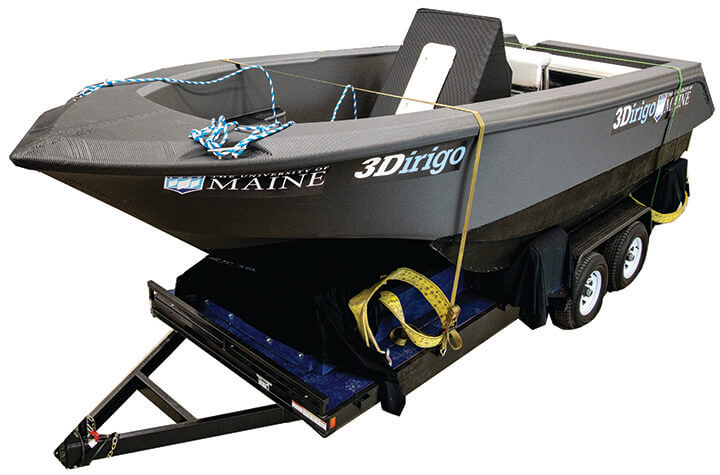 Habib Dagher says the Advanced Structures and Composites Center that he directs is doing what's never been done. In October, Guinness World Records agreed, documenting three World Records for:
Largest prototype polymer 3D printer, which is

60 feet long (and expands to 100 feet), 22 feet wide and 10 feet tall.

Largest

(25-feet, 5,000-pound)

3D-printed boat named 3Dirigo after the state's motto, "Dirigo," or "I lead."
The boat, printed in

72 hours,

also is the largest solid 3D-printed object.
"The purpose of this is to see what's possible," says Dagher.
Opioid-dependent mothers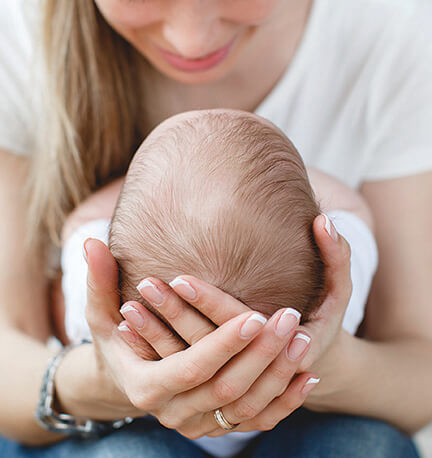 Mothers treated for opioid dependency showed less-responsive maternal behaviors toward their babies than mothers not dependent on opioids but similar in socioeconomic and lifestyle factors.
The mothers' sensitivity deficits were associated with reduced oxytocin (OT) release. OT is made in the hypothalamus and normally released when mothers interact with their babies, and during labor and lactation.
The mothers' behaviors could negatively affect mother-infant attachment, child stress adaptation in the long term, and children's social, emotional, behavioral and cognitive development.
Katrina Daigle made the discoveries when she was a University of Maine psychology graduate student. Psychology professor Marie Hayes advised Daigle, now a clinical psychology doctoral student at Suffolk University. Collaborators Julie Gosse and Juyoung Shim performed the oxytocin assays. The paper was published in "Developmental Psychobiology."
Advanced computing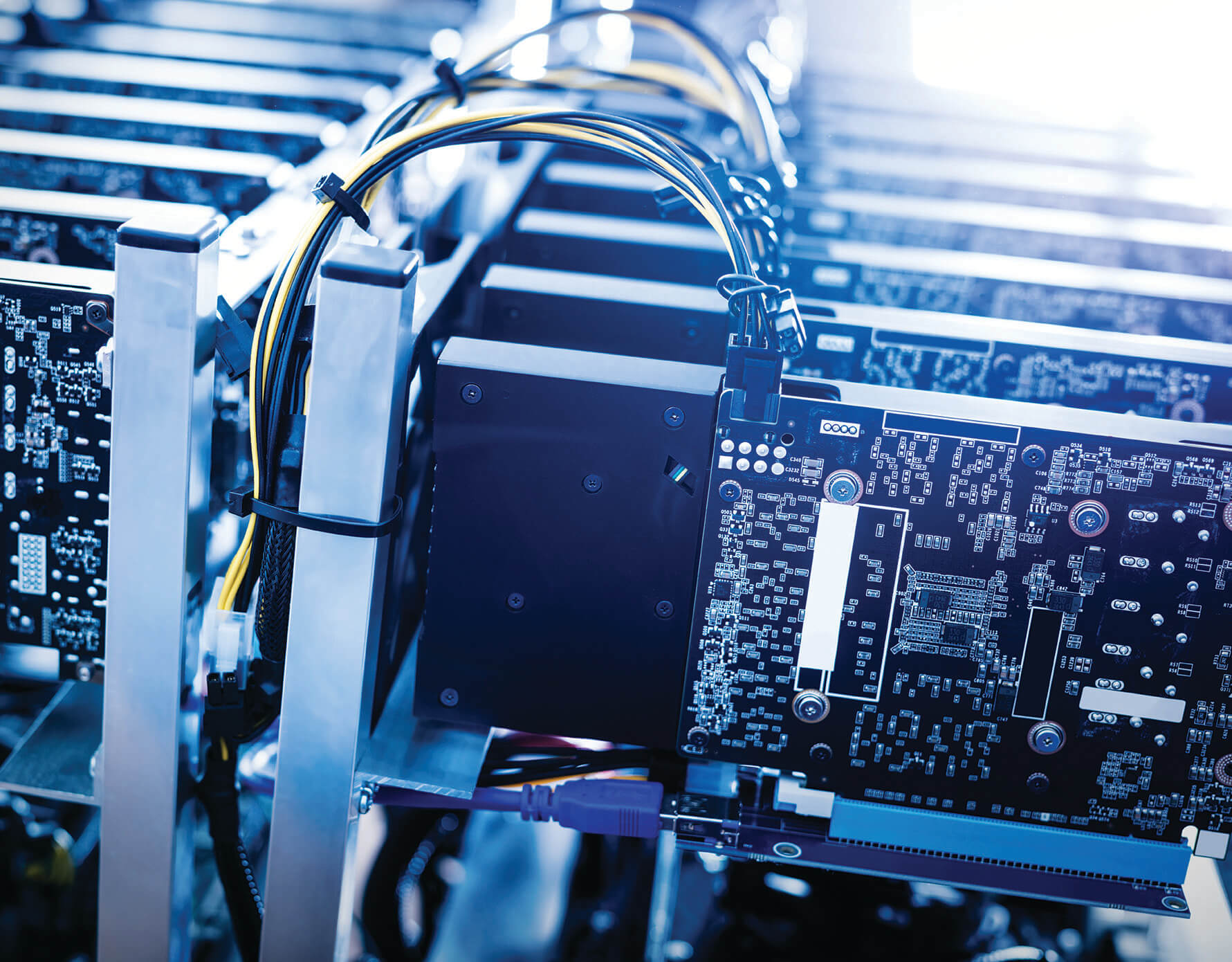 The National Science Foundation awarded a $350,000 Major Research Instrumentation grant for a project led by the University of Maine School of Computing and Information Science to develop a high-performance computing instrument. Roy Turner, associate professor of computer science, will lead the research, along with Bruce Segee, Peter Koons, Huijie Xu and Sofian Audry. The proposal also included over 30 senior personnel from UMaine, the University of Maine System, other colleges in Maine, and the state in general.
Deep learning (a subfield of artificial intelligence), modeling and simulation, and visualization are key technologies in many research fields, and depend on high-performance computing (HPC). Turner's team plans to create an HPC instrument that will support these needs for research at UMaine and across the state.
The researchers expect the HPC instrument's broader contributions to include scientific advances, increased use of deep learning in STEM projects, outreach to K–16 education and the public, training of undergraduate and graduate students, and enhancement to computational resources in underserved communities throughout the state.
Game-changing technology
The Advanced Manufacturing Center (AMC) was awarded two grants totaling $2.5 million to upgrade equipment and accelerate the adoption of additive metal manufacturing in Maine.
The Maine Manufacturing Extension Partnership received a $1 million National Institute of Standards and Technology Manufacturing Extension Partnership Competitive Awards Program grant to support and enhance AMC's Center for Additive Manufacturing of Metals.
AMC was awarded $1.5 million for equipment upgrades to better meet the needs of industry partners and the state's workforce. The improvements will enable the center to build resilience into the state's manufacturing businesses by providing access to new technology, as well as innovative technical assistance.
The funding includes a $750,000 investment from the U.S. Economic Development Administration. Matching funds come from UMaine's Office of the Vice President for Research and College of Engineering, as well as the Maine Technology Institute.
The purchase and installation of state-of-the-art additive and subtractive manufacturing equipment will give AMC the capabilities that current manufacturing R&D demands, as well as increase efficiency, says John Belding, AMC director.
The new equipment will be unique to the state and publicly available to entrepreneurs, businesses and their employees, he says. The technology will likely attract out-of-state companies, as well.
The upgrades include a Desktop Metal FDM additive metal machine with testing equipment, 5-axis machining center, hybrid metal additive cell, wire EDM (electrical discharge machining), and 4-axis lathe with live tooling.