As a summer camp counselor during high school and college, Jonathan Pelletier appreciated children's energy and curiosity.
These days, the second-year resident specializing in pediatrics at Duke University Hospital also thrives on helping them be healthy.
The 2011 University of Maine graduate, who majored in microbiology, realized during his third year at Tufts University School of Medicine that he also liked working with parents.
"I wanted a field where I could have decades-long continuity with my patients and their families, and a field where patient education was a major part of my daily work. For me, pediatrics was the right fit," he says.
The most demanding and the most gratifying medical experiences often have been the same for the Falmouth, Maine native.
"Working through difficult cases with children and their families is often very challenging at the beginning, and always incredibly rewarding to see patients improve back to happy, healthy kids," he says.
Some valuable lessons he's learned along the way: If it doesn't challenge you, it doesn't change you. Medicine will do both; first be a person, second be a spouse (he's married to his best friend, Danielle), and third, be a physician; sleep for at least seven hours a night; and accept that what he doesn't know always will be more than what he does know.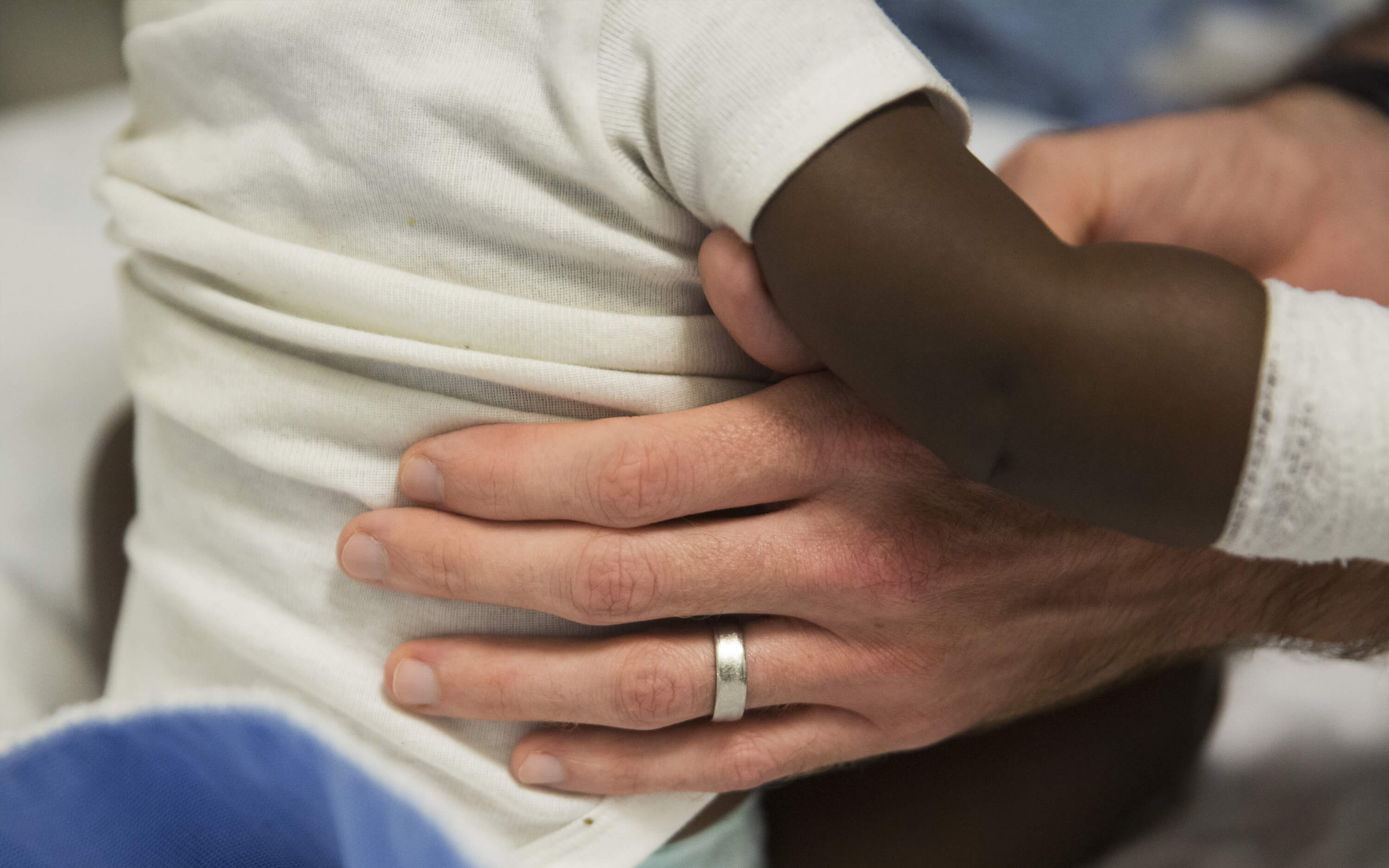 Pelletier became interested in practicing medicine soon after he joined the Falmouth High School student EMS (Emergency Medical Service).
"I found the practical application of science with a goal of helping others to be both challenging and rewarding, he says.
"My interests grew at UMaine while participating in UVAC (University Volunteer Ambulance Corps) and participating in immunotoxicology research with Dr. Julie Gosse."
Pelletier credits Gosse — who mentored him during basic science research at UMaine and invited him to participate in her lab's peer-reviewed papers — as being instrumental in shaping his career path.
"At the time, I knew that this was great for my resume while applying to medical school. But I had no idea how valuable the methods of scientific inquiry she taught me would be in future years," he says.
"The skills and training I learned in Dr. Gosse's lab are still helping me five years later as I begin clinical research projects that will carry me toward fellowship training," says Pelletier, who since has authored a retrospective study during medical school and participated in a smoking cessation research project.
Pelletier is equally as impressed with the Maine Track MD Program faculty.
"Working through difficult cases with children is often very challenging at the beginning, and always incredibly rewarding to see patients improve back to happy, healthy kids."

Jonathan Pelletier
"The combination of Tufts classroom education combined with the one-on-one mentorship facilitated by the Longitudinal Integrated Curriculum program in third year afforded me excellent clinical training that I use every day in residency," he says.
But the program's biggest asset, he says, is that the small class size and large number of instructors allow students to bond with their clinical mentors.
"I still text with some of my preceptors (now from 800 miles away)," he says.
Pelletier applied to TUSM through the Maine Track Early Assurance Program during his sophomore year at UMaine.
He says his decision to apply was reaffirmed during an Honors College-sponsored medical education trip to rural Tanzania with Global Volunteers.
"That trip still sticks with me today as one of the most meaningful experiences of my life," he says.
When Pelletier completes his residency, he'd like to be based at an academic medical center.
"I love teaching students and learning more from my colleagues and supervisors, and would like to continue to have that as part of my daily practice," he says.
Pelletier, who enjoys hiking, cycling and music, strives to leave the world a better place.
"I hope that at the end of my career, my family and friends will say that I was fully invested in their lives, and didn't spend my whole life inside the hospital," he says.
"At the same time, I hope that my patients will say that I was committed to them as people, and that my role as their physician was to help them live a richer life, not just prescribe their medications."