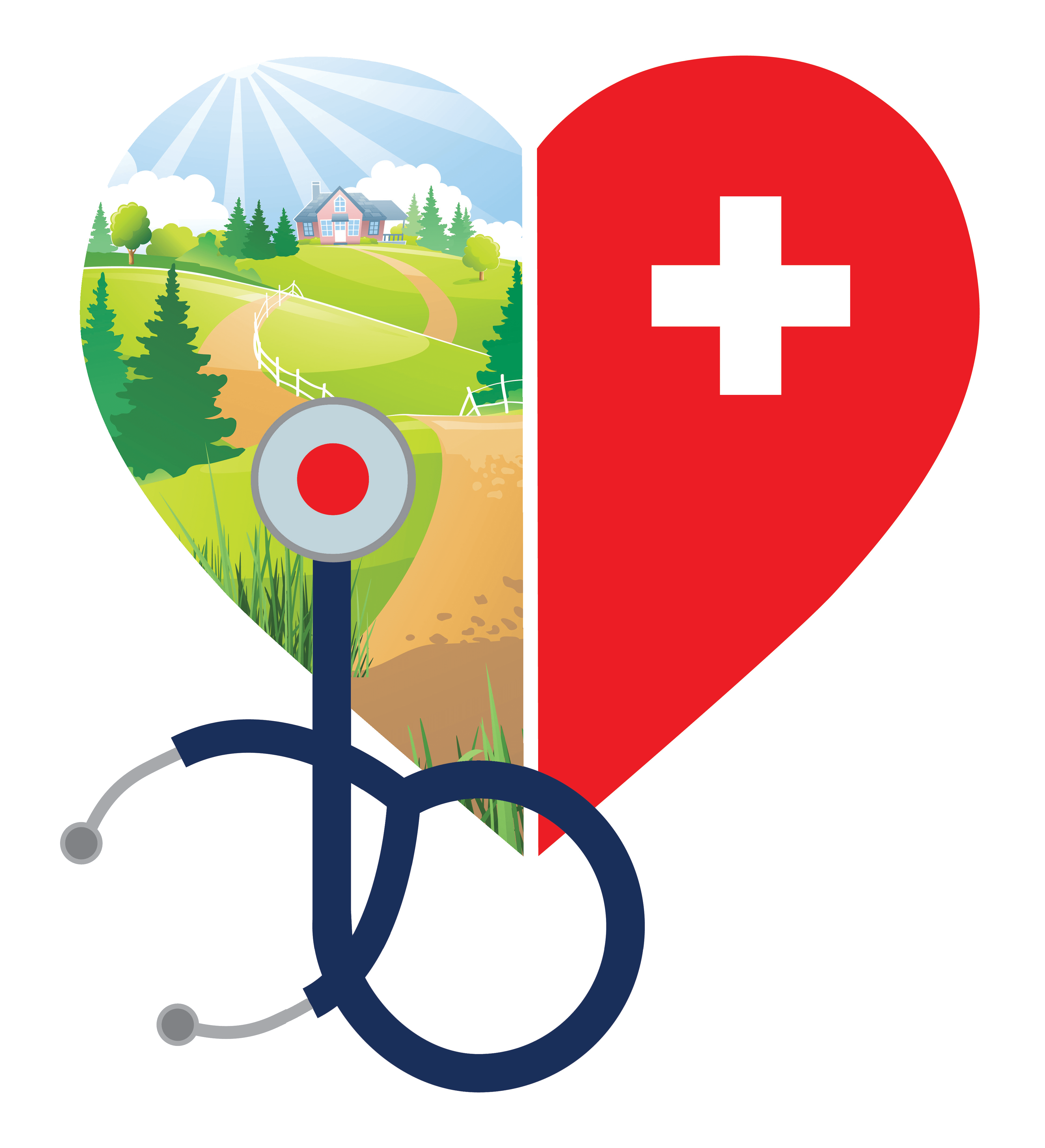 As the sun peaked over the Atlantic Ocean in winter 2016, India Stewart walked into Pen Bay Medical Center in Rockport, Maine. By noon, the then-third-year student at Tufts University School of Medicine (TUSM) had participated in several surgeries, including a bilateral mastectomy, a below-the-knee amputation and a cystectomy for bladder cancer.
In the afternoon, the 2013 University of Maine graduate was in the OB/GYN clinic, performing physical exams, providing prenatal care and counseling patients on sexual health.
It was all par for the course during Stewart's nine-month TUSM Longitudinal Integrated Clerkship (LIC) wherein she cared for patients in family medicine, internal medicine, obstetrics and gynecology, pediatrics, psychiatry and surgery settings with discipline-specific physicians.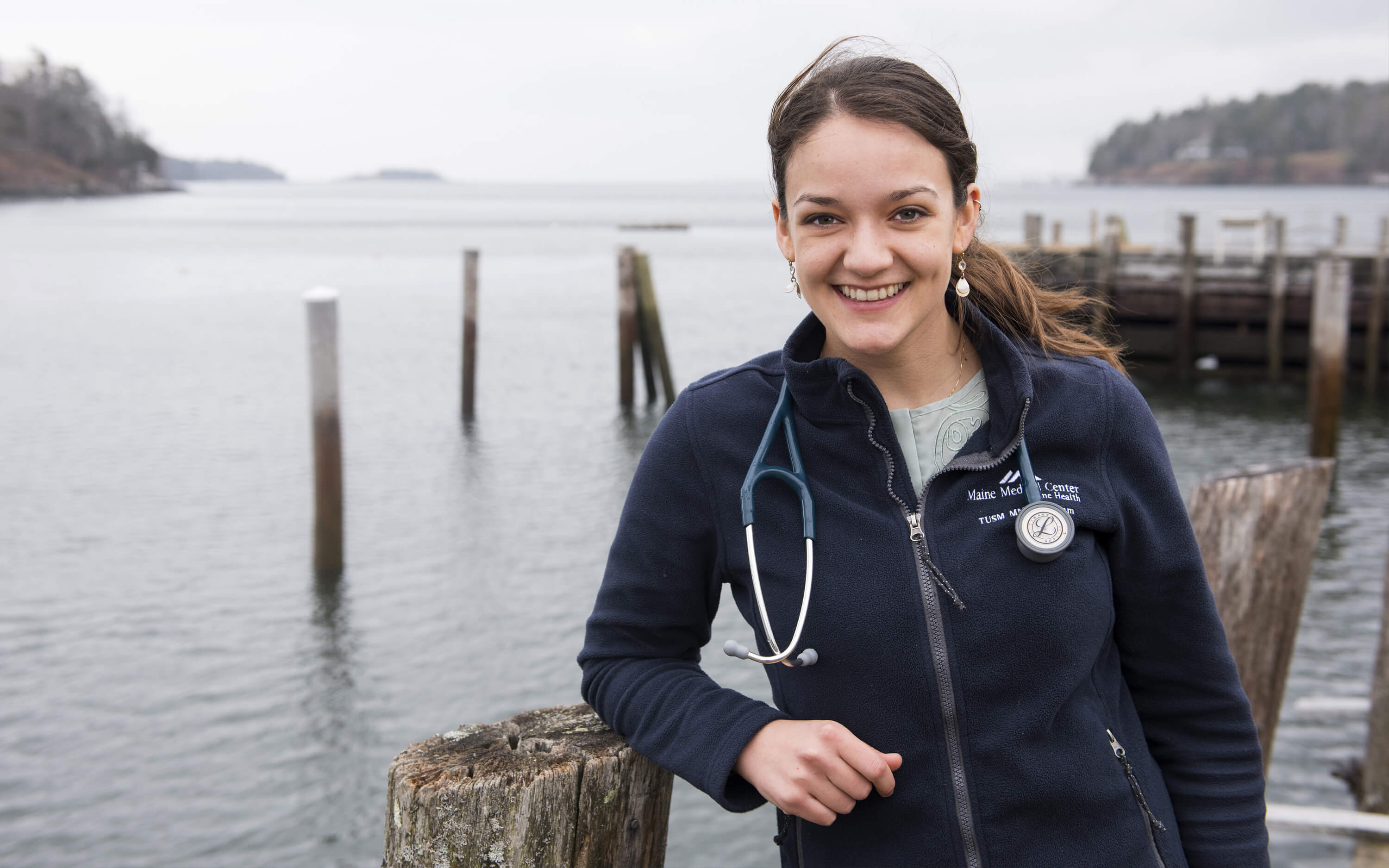 Some of Stewart's days at the seaside, 99-bed facility were particularly intense, including the day she spent with a patient who was being taken off life support.
The woman's health care directive had instructed physicians not to prolong her life if recovery wasn't possible or regaining consciousness was unlikely.
The patient's family was unable to be at the hospital, so for hours, Stewart stayed at the woman's bedside, working with staff to keep her comfortable and telling her it was OK to let go.
"I couldn't bring myself to leave that room. I would not want to die alone. Our role is to be a healer and I feel like I helped," she says.
"It takes a tremendous amount of effort, but it is very rewarding. As health care providers, there are many different scenarios and many different needs."
Including soothing someone exiting the world. And helping another to enter.
Two hours after the patient passed away, Stewart assisted in the delivery of a baby.
Stewart, who majored in biology at UMaine, says coaching women during labor, especially first-time mothers, is a powerful experience.
She first witnessed the birth of a baby when she job shadowed a neonatologist at Eastern Maine Medical Center in Bangor as part of UMaine's Mentor Program. Stewart was told then that if she felt ill or uncomfortable to quietly slip out of the room.
It turned out there was no need. Stewart was transfixed. She calls the experience unbelievable and exciting.
"I just felt this smile come across my face," she says. "I thought, 'This is where I belong. It feels like I am doing something truly good.'"
In 2006, the prognosis for rural health care in Maine was bleak. More than 25 percent of physicians in the state were approaching retirement age, according to a strategic plan conducted by Maine Medical Center (MMC) in Portland.
And 14 of the state's 16 counties were federally designated shortage areas — or communities with more than 3,500 people and one doctor.
To remedy the situation, TUSM and MMC created the Maine Track Program. It's designed to help students in and from Maine overcome barriers, including cost, to attend medical school as well as to create an innovative curriculum centered on rural community-based education.
The desired outcome is "a pipeline of physicians" with skills in, and understanding of, rural medicine.
Organizers believe medical students who gain experience at rural Maine hospitals will be more likely to practice medicine here and "lay the foundation for a future where every Mainer has access to excellent medical care," according to the MMC website.
"Our mantra is find the best, teach the best and then keep the best," says Dr. Jo Linder, an emergency medicine physician and director of student affairs at MMC.
After Stewart's clerkship at Pen Bay Medical Center, in summer 2016 she arrived for a rotation at MMC.
MMC, a general medical, surgical and teaching facility, is the state's largest — it's licensed for 637 beds and employs more than 6,000 people.
There, Stewart — who then had begun her fourth year of medical school — had rotations in infectious disease, gynecologic oncology and reproductive endocrinology.
Stewart says her preceptors and the staff at Pen Bay Medical Center prepared her exceptionally well for clinical scenarios she has since encountered.
"From a very early age, it was instilled in me to put others before myself."

India Stewart
"Coming from Pen Bay, I really felt like I had the upper hand," she says. "I had an intimate learning environment and so much hands-on experience. I get complimented on my surgical skills and labor and delivery techniques. I attribute that to being at Pen Bay."
As a fourth-year medical school student, Stewart takes part in nine four-week rotations at hospitals in the Northeast. One was at the University of Vermont Medical Center.
And in October 2016, Stewart was based at St. Francis Hospital and Medical Center in Hartford, Connecticut.
She selected rotations to deepen and broaden her OB/GYN knowledge and skills — particularly in perinatology and maternal-fetal medicine (caring for women with complicated and high-risk pregnancies).
Working with medical residents and fellows in a variety of hospital settings is inspiring, Stewart says. She's handling a wide range of medical situations and interacting with thriving professionals who were fourth-year students just a few years ago.
A recent intense learning experience involved a young woman who was 25 weeks pregnant. The woman, admitted for a rare complication of pregnancy, sustained a brain bleed and was shortly thereafter in a vegetative state.
Stewart accompanied the physician who delivered the news to the woman's loved ones.
To come to peace with such anguishing situations, Stewart says she is mindful of her emotions.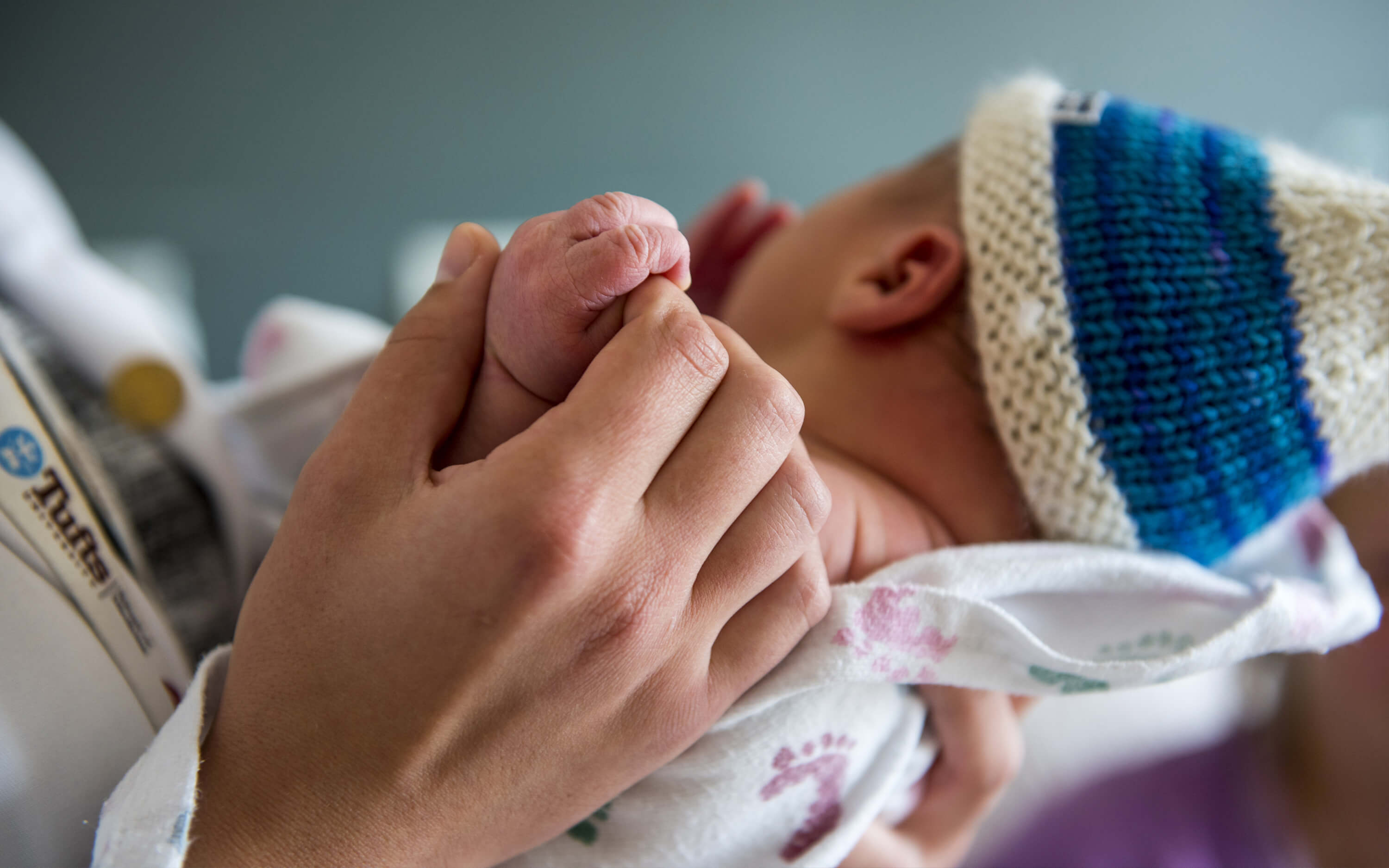 In addition to yoga and running, Stewart talks with her significant other, Alex Pappas, also a UMaine alum, as well as with her mother and 91-year-old grandmother, both lifelong Maine residents.
It's key, she says, that traumatic and unsettling experiences do not remain unspoken.
As a Maine Track student, Stewart took a healer's art course that teaches techniques to reduce stress and enhance coping skills. And during an ethics and professionalism course, end-of-life care and dealing with death and tragedy were topics of discussion.
You have to take care of yourself first before you can take care of patients,  she says. "Doctors, by nature, are empathetic and compassionate, but often forget about their own needs."
In late March 2017, Stewart expects to "match" into a residency program in OB/GYN. And in April, she'll graduate from TUSM.
"Our mantra is find the best, teach the best and then keep the best."

Dr. Jo Linder
The first Maine Track students started at TUSM in 2011.
"Maine is our campus," says Linder. "The first week, students go out and work with doctors from Fort Kent to Kittery and from Eastport to Norway."
TUSM also offers a Maine Track Early Assurance Program that annually reserves a limited number of slots for sophomores at University of Maine System institutions, as well as at Bates, Bowdoin and Colby colleges.
To be eligible, students must demonstrate academic excellence; have taken two semesters of biology, two semesters of general chemistry, and at least one semester of organic chemistry; and have attained a science GPA and a total GPA of at least 3.5. Competitive candidates also have volunteer or employment experience in a health care setting.
Those accepted into the Early Assurance Program are not required to take the Medical College Admission Test (MCAT), which affords them opportunities to explore other interests, including research, and broaden their experiences, including volunteering at health care facilities.
As many as 20 qualified Maine Track students receive an annual $25,000 scholarship, provided by MMC, TUSM, philanthropists and Doctors for Maine's Future, funded by the state of Maine.
UMaine Career Center director Crisanne Blackie works with students interested in applying for the Maine Track Early Assurance Program.
"They are some of our very best students demonstrating academic strength and leadership. They often are involved in research, community service, and working or volunteering in the medical field," she says.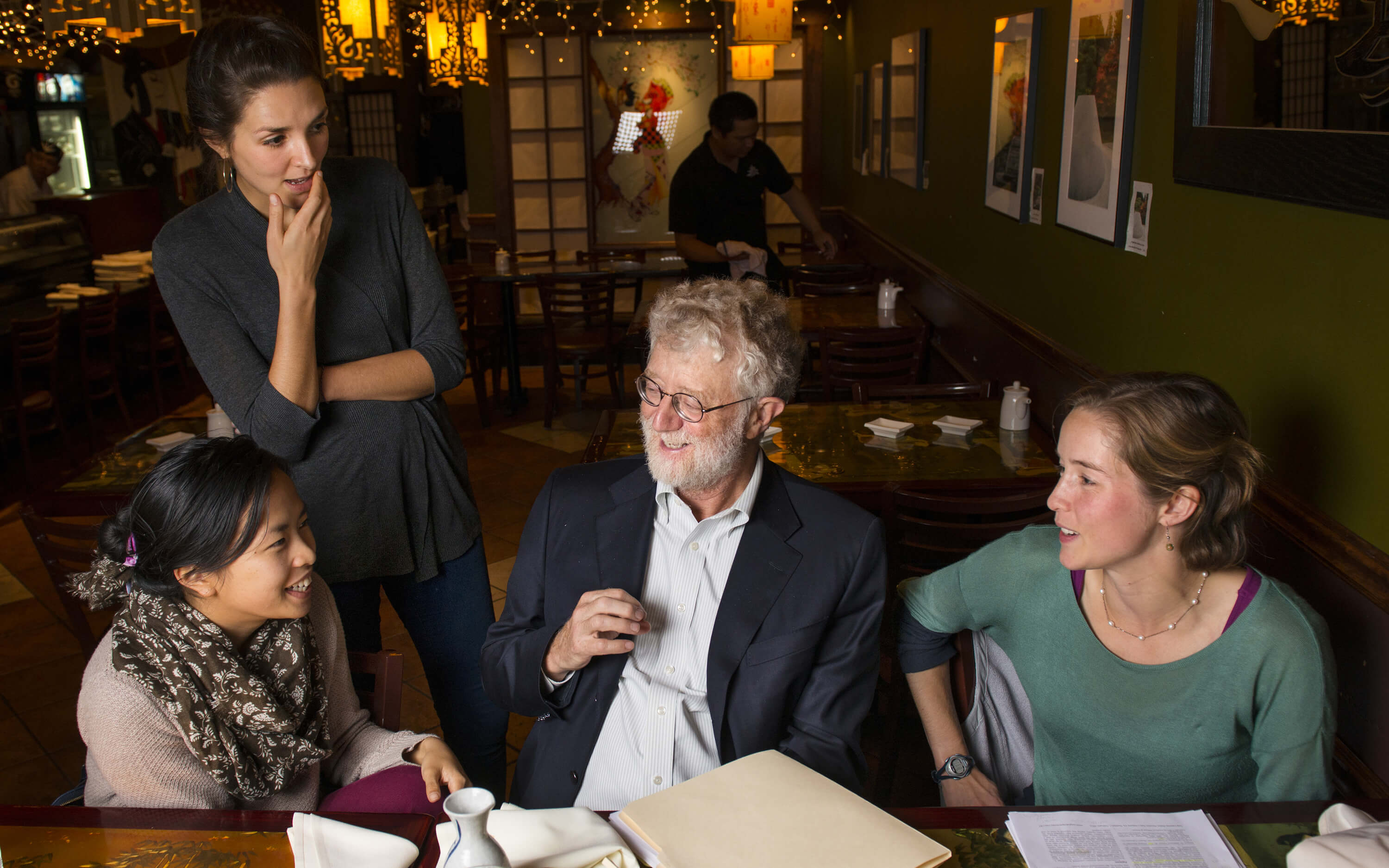 "This group is highly motivated to pursue a career in medicine. I enjoy working with them because they are amazing students who have a commitment to Maine. They are a joy to work with."
The Maine Track Early Assurance Program's first students — including then-UMaine sophomores Jonathan Pelletier and Aaron Perreault — were accepted in 2009 for admission at TUSM in 2011.
Pelletier is a resident in pediatrics at Duke University Hospital in North Carolina and Perreault is a resident in family medicine at the Naval Hospital Camp Pendleton in California.
As of October 2016, 12 UMaine students are enrolled at, or have graduated from or been accepted to TUSM through the Maine Track Early Assurance Program. Seventeen more UMaine students have enrolled in the traditional Maine Track Program.
Linder says physicians and patients at small, rural hospitals have relished the influx of medical students. Doctors, she says, indicate having a role teaching the next generation of physicians is rejuvenating. And patients, Linder says, enjoy the continuous and personalized care the students provide during the nine-month clerkships.
The 25-year-old Stewart has had plans to be a physician since she was in kindergarten.
On a piece of green paper dated June 2, 1996 is her photograph, the names of her siblings and dog, and her note that she is going to be doctor when she grows up.
"My father always told me, I would have to be a doctor so I could take care of him when he got old, but little did he know, I really wanted to care for women and babies," she says.
"I grew up the eldest girl to three other siblings and when my father passed away when I was 8 years old, I took on the role of being one of their primary caregivers. From a very early age, it was instilled in me to put others before myself."
When she was a standout scholar-athlete at Bucksport High School, she put her career plan into action by job shadowing an obstetrician at Eastern Maine Medical Center in Bangor.
Her sophomore year at UMaine, Stewart was accepted into the Maine Track Early Assurance Program guaranteeing her a spot at TUSM in fall 2013. She proceeded to make the most out of her third and fourth years as an undergraduate.
She practiced ballet, took multiple trips to Sugarloaf to snowboard and hiked a lot of mountains.
And as a member of the UMaine Circle K, a nonprofit organization raising money toward pediatric cancer research. Stewart organized the first St. Baldrick's head-shaving event on campus. In four years, the event has raised more than $40,000. Stewart is among the 500-plus participants who have shaved their heads in solidarity with children who lose their hair during chemotherapy treatments.
Since that time, she has evolved from being a caring ally to a thoughtful healer. And after a recent long day at St. Francis Hospital and Medical Center, a tired, optimistic Stewart says she's excited to see what the future holds.
She wants UMaine students considering medical school to know their possibilities are endless, challenging and exciting.
"I truly believe you can do anything you set your mind to," she says. "I feel like I've been adequately prepared for the intense lifestyle I'm about to pursue and I'm most grateful for that."
Stewart appreciates the wide-ranging and enlightening experiences she's had in multiple hospital settings throughout New England. And she always looks forward to returning to Maine.
"It's my home," she says. "Maine is where I want to be."