An invention for early detection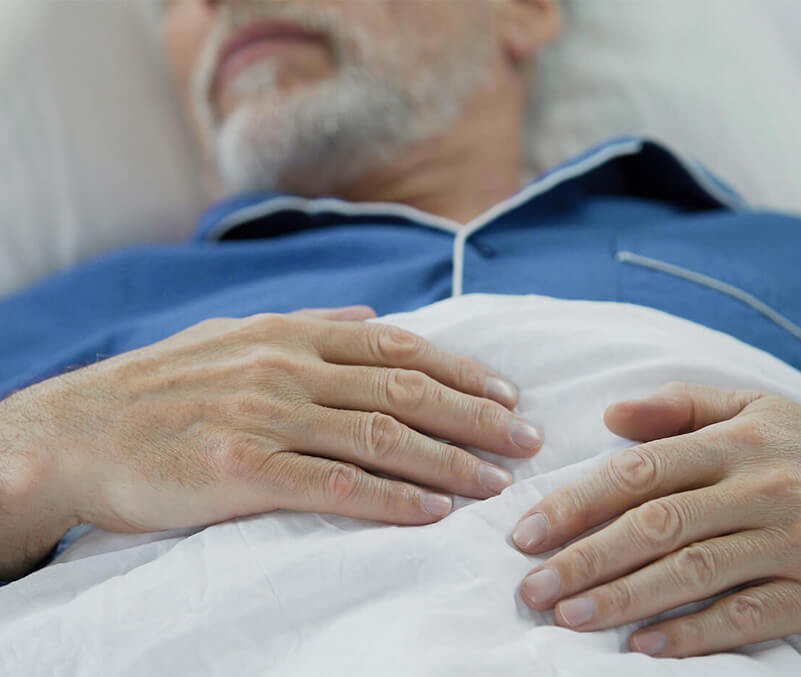 A home-based sleep monitoring invention developed by University of Maine researchers that has the potential to help detect early symptoms of mild cognitive impairment and Alzheimer's disease in elders has received a $1 million Small Business Innovation Research Award from the National Institute of Health's Institute on Aging.
The two-year NIH Phase II award to Activas Diagnostics LLC, founded by professors Marie Hayes and Ali Abedi, focuses on bringing the spin-off company's patented SleepMove product — a fitted mattress undersheet instrumented with 16 hybrid wireless sensors — to market as a new approach to diagnostics and monitoring in early stage neurological disease.
Activas Diagnostics' SleepMove technology allows for home-based, nonintrusive recording that integrates wireless sensing technology, signal processing and statistical inference software to identify two novel biomarkers of sleep disorder that complement standard actigraphy, and a new level of accuracy for out-patient sleep recording.
The goal is to move the technology into clinical trials and establish approval from the U.S. Food and Drug Administration.
---
Unique STEM graphics access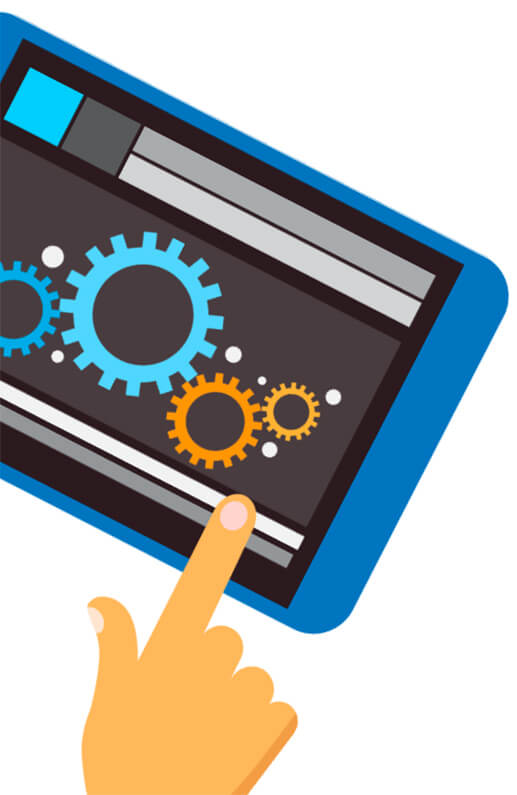 Development and evaluation of a first-of-its-kind remote learning platform providing people who are blind or visually impaired (BVI) nonvisual access to STEM-related graphical information is the focus of a $748,000 National Science Foundation grant to the University of Maine.
The research directly addresses the nationwide lack of accessible STEM resources, with project outcomes having significant potential for improving both educational opportunities and workforce training for many blind or visually impaired individuals.

Nicholas Giudice
The project is led by Nicholas Giudice, UMaine professor of spatial informatics who directs the Virtual Environment and Multimodal Interaction (VEMI) Laboratory. The research team also includes Justin Dimmel, UMaine assistant professor of mathematics education and instructional technology, and Stacy Doore, visiting assistant professor of computer science at Bowdoin College.
The system uses combinations of nonvisual inputs, such as vibration, speech and auditory information, that allow BVI users to feel and hear the visual content of graphics as they move their hand around the touchscreen of smartphones and tablets. With graphical educational materials at the core of all STEM disciplines, this information access is critical for improving BVI students' classroom outcomes.
The project will conduct one of the largest experiments ever performed on graphical access with BVI participants, with results leading to the development of a robust and economically viable solution for the BVI community.
---
Composite crossings
This past summer, the University of Maine Advanced Structures and Composites Center unveiled an innovative, rapidly deployable bridge system featuring composite material girders and precast concrete deck panels.
The patent-pending system is designed to be constructed in 72 hours, reducing the time and logistics of highway bridge building. The new bridge girders are built to last 100 years, and the precast concrete deck is designed to be easily removed and replaced.
The bridge system can be used for highways, pedestrian byways and military applications. The design is targeted for short- to medium-span bridge applications, up to 80-foot unsupported spans.
An August strength test of the composite girder confirmed the design modeling predictions, and demonstrated the bridge system can withstand the truck load specified in the American Association of State Highway and Transportation Officials (AASHTO) Bridge Design Specifications. The composite bridge withstood forces up to 376,000 pounds and 7.5 times the HL 93 design load specified by AASHTO.
The project, funded by the U.S. Army Corps of Engineers, is led by professors Habib Dagher and William Davids, and James Anderson, Josh Clapp and Cody Sheltra, with graduate students Anthony Diba and Dante Guzzi.
---
Phyto heroes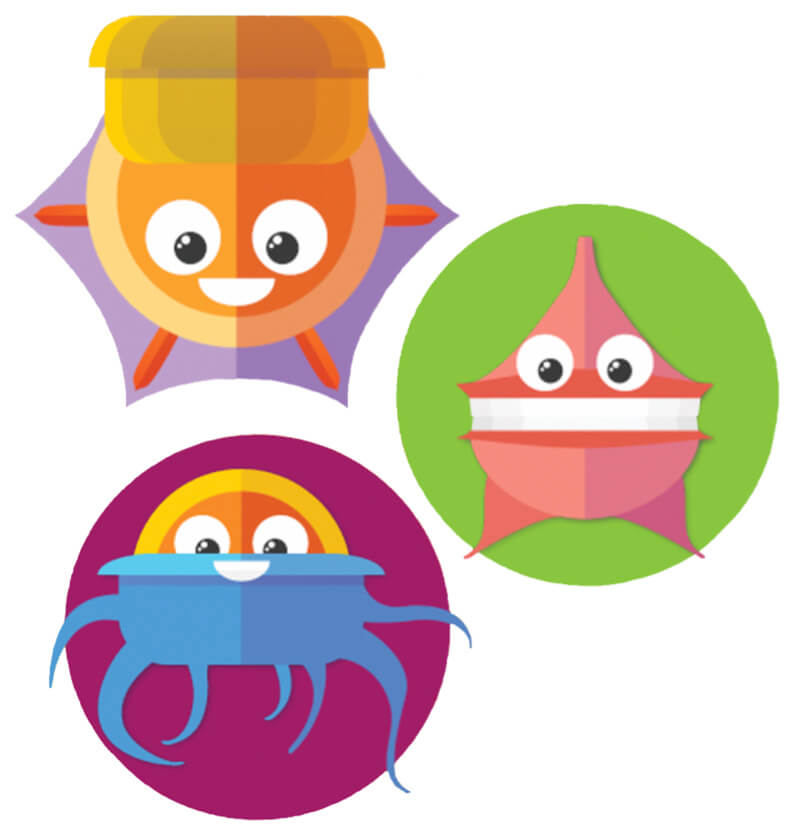 Marine phytoplankton are the inspiration for a new mobile application and educational game launched by University of Maine assistant professor of new media and intermedia Gene Felice.
The app, called Phyto Heroes, is an outcome of an interactive art exhibit, Oceanic Scales, developed by Felice and Jennifer Parker at University of California, Santa Cruz, with a grant from the National Endowment for the Arts.
Phyto Heroes explores phytoplankton as a scientific and artistic research subject through an interactive game system designed for third- through fifth-grade students and beyond, supplemented with 10 downloadable lesson plans for instructors. The goal is to illustrate how environmental factors such as pH, temperature and nitrogen levels affect the ocean.
To create the app, Felice worked with UMaine developers and with Parker. The work was supported by Maine Sea Grant, the National Endowment for the Arts, Epsilon and Alliance Data.
---
Advanced combustion
Improving wireless sensor technologies in coal-based power plants is the focus of a $2.5 million grant from the National Energy Technology Laboratory (NETL) through the Department of Energy's Office of Fossil Energy to the University of Maine.
The UMaine project, led by Mauricio Pereira da Cunha, professor of electrical and computer engineering, and Robert Lad, professor of physics, is one of nine projects funded by NETL as part of the Advanced Combustion Systems Program.
The goal of the program is to develop new advanced sensor instrumentation that can provide improved condition-based maintenance in existing coal power plants, reliably decreasing costs of operation and maintenance, increasing efficiency and safety, and significantly reducing pollutant emissions, according to DOE.
UMaine's research, led by faculty, staff and students in the Laboratory for Surface Science and Technology (LASST), is based on wireless, battery-free surface acoustic wave sensor devices that allow measurements of temperature, as well as stress and strain, on equipment operating under harsh environments, including very high temperatures.
The technology aims to monitor temperature and equipment degradation at both the fire and steam sides of boilers and other critical components. The DOE project will focus on technology transfer and development of new materials, and packaging for wireless harsh-environment sensors applications in coal-fired power plants.
---
Tips for first-year teachers
The first few years of a teacher's career are arguably the most important. As with any profession, they lay the foundation for the habits and routines that lead to success down the road.
In Maine, school districts are required to provide mentorship to first-year teachers to help them transition to the job. But what that mentorship looks like varies from district to district.
"Teacher induction programs are probably the most important programs we have when it comes to retaining teachers, and currently schools are all over the map in terms of what they do for induction," says Bobby Deetjen, assistant director at Mid-Coast School of Technology in Rockland and a master's student in educational leadership at the University of Maine.
To fill in some of the gaps in what individual schools and districts offer, Deetjen and his classmates in the educational leadership program's Belfast, Maine-based cohort, taught by assistant professor of educational leadership Ian Mette, created a website offering helpful tips, tricks and resources for first-year teachers.
The site has five sections: What's on your plate; Making connections; How to handle situations; What's coming up; and Tools and tech.
The website is the culmination of a monthlong May term class, Leading Effective Task Groups in Schools, taught in three locations around the state. The cohorts in Ellsworth and Bangor created YouTube videos addressing issues of trauma and poverty in schools.
---
In the Holocaust ghettos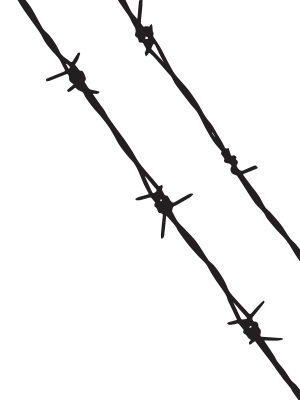 Historical geographer Anne Knowles has received a three-year, nearly $300,000 National Endowment for the Humanities Digital Humanities Advancement Grant to use cutting-edge technologies to analyze Holocaust ghettos and the millions of people caught in their brutal conditions during World War II.
Knowles, the Colonel James C. McBride Distinguished Professor of History at the University of Maine, is directing the project with co-directors Paul Jaskot of Duke University and Anika Walke of Washington University in St. Louis. They will combine three approaches from digital and spatial humanities to construct a place-based model.
The researchers will create a historical geographic information system (GIS) of 1,400 ghettos by extracting key information from the United States Holocaust Memorial Museum's (USHMM) Encyclopedia of Camps and Ghettos. This will enable the first systematic, comparative analysis of Jewish ghettos, forced labor and mass murder in Eastern Europe from 1939–45, says Knowles.
From 1,800 transcripts of video interviews from USHMM and the Visual History Archive of the University of Southern California Shoah Foundation, the team will analyze the many ways that Holocaust victims described the ghettos and their experiences.
Researchers then will use geovisualization — the display of information that has a geospatial component — to explore spatial patterns and physical characteristics of ghettos. They'll reconstruct victims' movements and connect individual trajectories to the larger events that forced millions from their homes.
---
Fighting infection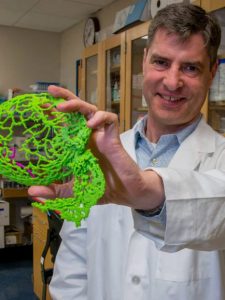 Rob Wheeler is engrossed with a generally harmless fungus that naturally lives in and on people, but also can cause disease and death. For 16 years, the University of Maine associate professor of microbiology has been unraveling the mysteries of the fungus Candida albicans.
Now with a three-year, more than $400,000 award from the National Institutes of Health, he and his team of graduate and undergraduate students hope to illuminate interactions between C. albicans and the immune system.
Greater understanding of the pathogen can advance treatment and prevention of infectious diseases.
For the most part, this natural gut flora peacefully co-exists in people with healthy immune systems.
But in those whose immune systems are compromised, this opportunistic fungus gets into the bloodstream and transforms into a potentially fatal, organ-attacking pathogen.
Wheeler explores how neutrophils (white blood cells that lead the immune system's response to fight infection), the epithelial barrier (the safety shields between internal cells and microbes in the environment), and other innate immune components interact with C. albicans throughout an infection.
---
Maine protection helps coral reefs
Reports in recent years that marine protected areas (MPAs) aren't effective in saving coral reefs from the damaging effects of global climate change have led some to argue that such expensive interventions are futile. But a study that spanned 700 kilometers of the eastern Caribbean reveals that MPAs can help coral reefs.
"We suggest that local management measures can bolster the recovery of corals after damaging events and, eventually, improve their overall condition."

Robert Steneck
Robert Steneck, a professor of marine biology at the University of Maine, has spent much of his 40-year career studying coral reefs. He led the team, partially funded by the National Geographic Society, that conducted research on the leeward islands of the Caribbean and discovered that local reef protection efforts can work — contradicting several previous studies.
Local fisheries management resulted in a 62 percent increase in the density of young corals, which improves the ecosystem's ability to recover from major impacts like hurricanes and coral bleaching, according to the team's findings, published in Science Advances.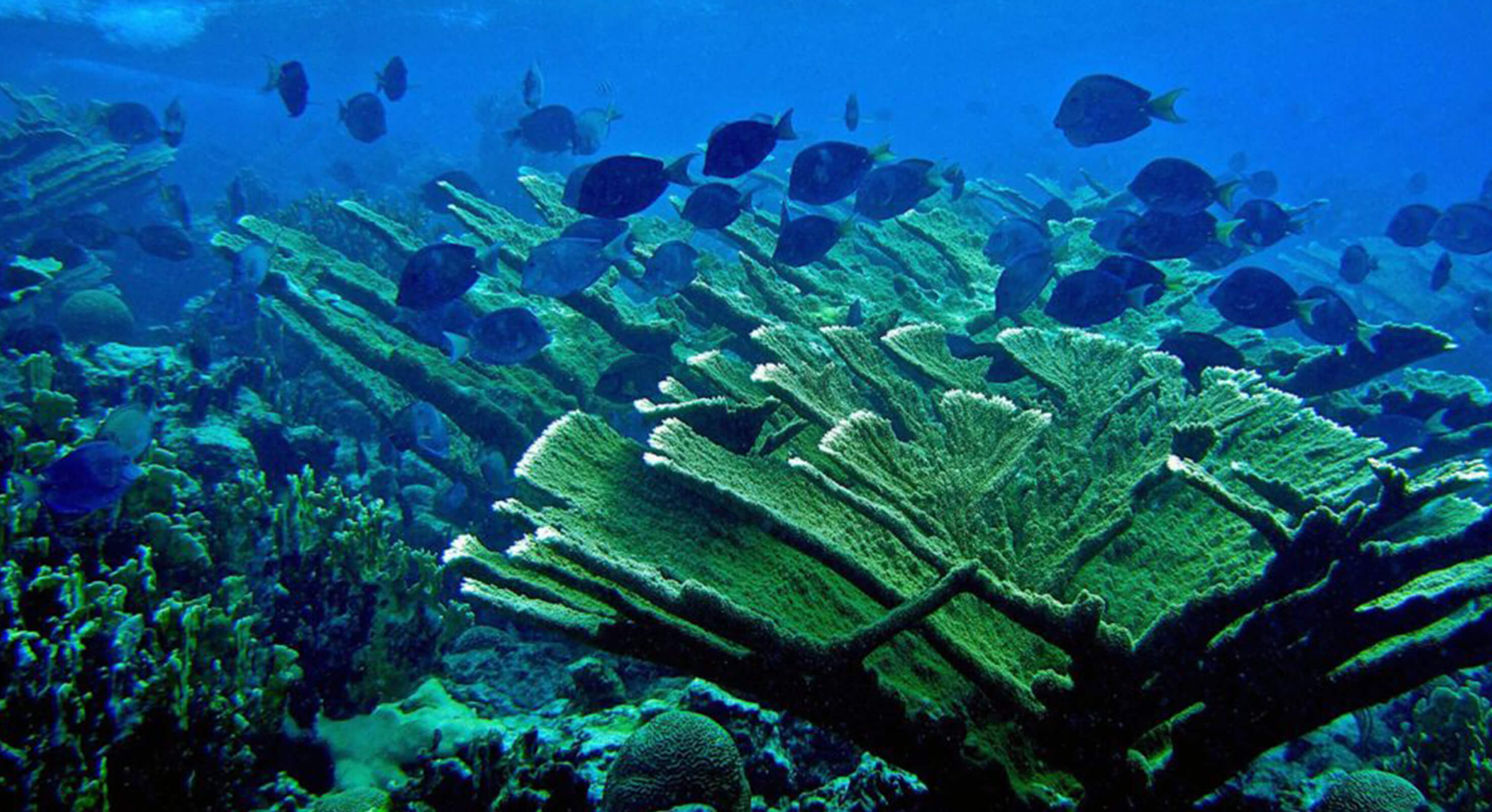 The team also concluded the best way to measure the effectiveness of reef conservation is by using a suite of metrics, including the number, species and size of fish; amount of seaweed; and number of baby corals, rather than one indicator of reef health.
The research team included Peter Mumby of the University of Queensland; Doug Rasher of Bigelow Laboratory for Ocean Sciences in Maine; Chancey MacDonald of James Cook University; and George Stoyle of RARE, Arlington, Virginia.
---
New tater in town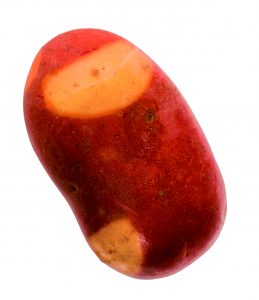 Pinto gold is the newest gourmet potato variety released by the University of Maine in partnership with the Maine Potato Board. It is the fourth variety released by UMaine since 2014, behind Easton, Sebec and Caribou Russet. The potato is a yellow-fleshed specialty variety with excellent roasting and eating quality, according to Gregory Porter, who leads UMaine's potato breeding program. The variety is adapted to cool, northern growing areas and produces a high yield of small tubers under those conditions.
---
From molecules to management
Two University of Maine professors aim to provide a greater understanding of the mechanisms by which soils adsorb phosphate and maintain it in plant-available forms to increase the sustainability of agriculture in the United States.
Tsutomu Ohno, a professor of soil chemistry, and M. Susan Erich, a professor of plant and soil chemistry, were awarded $498,000 from the U.S. Department of Agriculture's National Institute of Food and Agriculture for the three-year study.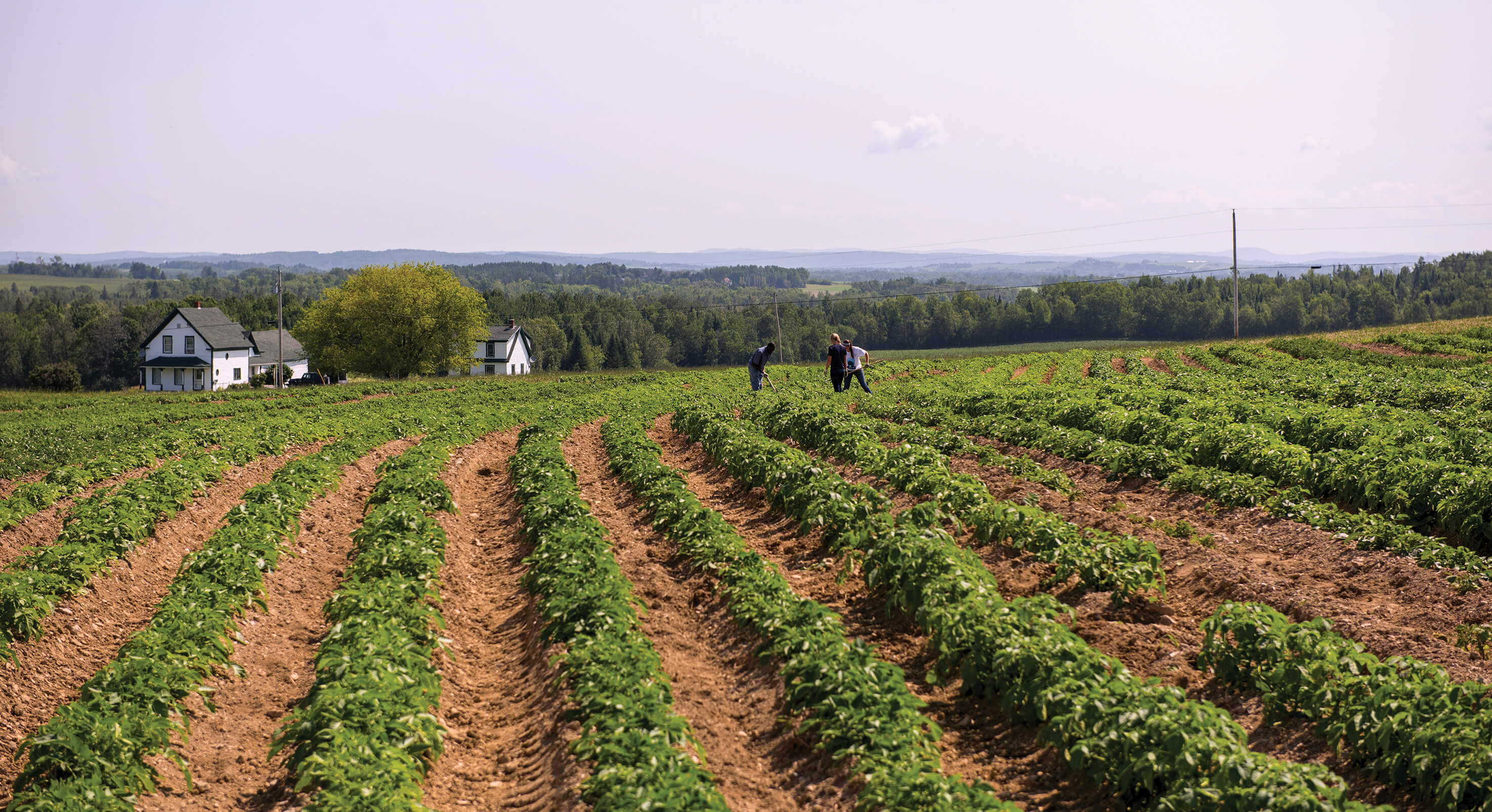 The goal is to provide the foundational knowledge to design management practices that significantly increase phosphorus use efficiency in agroecosystems and to understand soil carbon stabilization. That would allow a reduction in synthetic fertilizer inputs, reducing adverse impacts to off-farm surface and groundwater resources.
The study will focus on chemical and biological processes that are the foundation for a sustainable agroecosystem, providing molecular-scale chemical data to inform landscape-scale ecological models necessary for decision-making in a changing global environment, according to the researchers.
The scientists are collaborating with environmental chemist Patrick Hatcher of Old Dominion University and geochemist James Kubicki of University of Texas at El Paso.
---
Advancing regenerative biology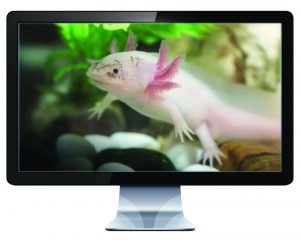 Comparing regenerative tissue capabilities among animals is the focus of a new database created by a team of researchers at the University of Maine and MDI Biological Laboratory.
Benjamin King, an assistant professor of bioinformatics at UMaine, and Viravuth Yin from the MDI Biological Laboratory in Bar Harbor, led a team to create RegenDbase, the Comparative Models of Regeneration Database.
While regenerative capacity in mammals is limited to select tissues, lower vertebrates such as zebrafish and salamanders have the ability to regenerate entire limbs and most adult tissues, including heart muscle, according to the researchers.
The online resource allows researchers to compare gene expression patterns across animals with different regenerative capacities to look for shared and unique patterns of gene expression. It incorporates gene expression data sets for protein-coding genes and regulatory RNA molecules from zebrafish, axolotl salamanders and mice.
The researchers used the new database to conduct a comprehensive gene expression study to find RNAs common to heart regeneration in both neonatal mice and zebrafish using an extensive new zebrafish data set. Twenty-eight new zebrafish regulatory RNA molecules were identified using those data, according to King.
Future incorporation of data sets from other organisms and human tissues will enable broader cross-species comparisons of regenerative biology, the researchers hypothesize.
King is the lead author of "RegenDbase: a comparative database of noncoding RNA regulation of tissue regeneration circuits across multiple taxa," published in the journal Regenerative Medicine.
Among the co-authors of the study is UMaine student Grace Smith, a molecular and cellular biology major in the Honors College.
This past summer, Smith participated in the Novartis Scientific Summer Scholars Program, where she conducted work at the Novartis Institutes for BioMedical Research in Cambridge, Massachusetts.
---
Tomorrow's conservation leaders

Helping train the next generation of interdisciplinary environmental conservation leaders is the goal of a five-year, $2.9 million National Science Foundation (NSF) award to the University of Maine.
The interdisciplinary project led by Sandra De Urioste-Stone, a UMaine assistant professor of nature-based tourism, and involving multiple community partners statewide was one of 17 new projects funded by NSF's Research Traineeship (NRT) program to support preparation of future leaders in the STEM (science, technology, engineering and mathematics) workforce.
Eight other UMaine researchers — Aram Calhoun, Adam Daigneault, Daniel Hayes, Bridie McGreavy, Sarah Nelson, Laura Rickard, Linda Silka and Aaron Weiskittel — are involved in the project, which is the result of strong collaboration across a variety of research and academic units.
In Maine, workforce development will focus on the creation of a new graduate education model to enhance conservation science and practice. The coursework, research and community engagement will equip the next generation of leaders with skills to address the challenges presented by global and local changes in environmental, social, economic and climatic conditions.
De Urioste-Stone and the other UMaine faculty members will collaborate with state and local agencies, the National Park Service, nongovernmental organizations and other community partners. They include Acadia National Park, Maine Department of Inland Fisheries and Wildlife, the Penobscot Nation, Schoodic Institute and The Nature Conservancy.
In its first five years, the project expects to train 25 master's and doctoral scholars, including 20 NRT-funded trainees from forest resources, wildlife conservation, communication and environmental sciences to develop interdisciplinary communication, collaboration and professional skills to address emergent conservation issues in Maine and beyond.
---
Life and death in the twilight zone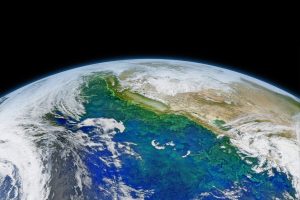 University of Maine scientists were part of an interdisciplinary research team equipped with advanced underwater robotics and analytical instrumentation that set sail in August from Seattle to the northeastern Pacific Ocean.
The researchers examined the life and death of plankton — microscopic organisms that are the base of the ocean food web and play a key role in removing carbon dioxide from the atmosphere and oceans.
They will apply the data to improve NASA's satellite measurements of carbon export. The goal is to better understand how the planet is changing in response to the increasing amount of greenhouse gases.
UMaine professor emerita Mary Jane Perry, professor Emmanuel Boss, associate professor Lee Karp-Boss and oceanography doctoral candidate Nils Haentjens are part of the NASA- and National Science Foundation-supported Export Processes in the Ocean from Remote Sensing (EXPORTS) oceanographic campaign.
Boss and Haentjens were aboard the Roger Revelle and Perry was on the research vessel Sally Ride. They examined plankton, as well as the chemical and physical properties of the ocean from the surface to 3,200 feet in depth. In that region called the twilight zone, where there is little to no sunlight, carbon from plankton can be kept out of the atmosphere for decades to thousands of years.
Boss and Karp-Boss, who are co-principal investigators of an Oregon State University-led portion of the project, and Haentjens, seek to learn more about how phytoplankton community properties determine the movement of organic carbon from the ocean surface to the twilight zone.
---
Social violence
In the modern era of social media, more than 300 million people use Twitter to share news and engage in online conversations. This provides a glimpse into the minds of a diverse public, making Twitter a useful tool for researchers to study people who sympathize with and promote extreme violence.
Karyn Sporer, University of Maine assistant professor of sociology, is analyzing a subsample of more than 4,300 tweets looking for emerging themes that justify violence. One of her goals is to help agencies find strategies to counter violent extremism and radicalization.
The project, "Justifications for violence: How jihadist sympathizers rationalize terrorism and mass murder," focuses on related tweets occurring within 24 hours surrounding three mass-casualty events: the Paris coordinated event in November 2015, and the Orlando Pulse nightclub event and Nice cargo truck event in June and July 2016, respectively. The three were chosen because of their similarly high number of casualties, intense media focus and social response.
The UMaine project is one of six awarded Summer Faculty Research Funds by the UMaine Office of the Vice President for Research and Dean of the Graduate School.
---
Rural youth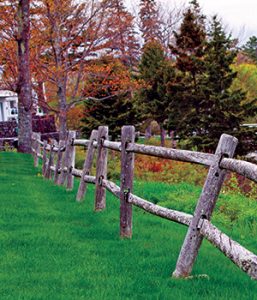 Helping rural communities retain and attract young residents is the goal of a three-year study led by the University of Maine.
The project seeks to understand the goals and aspirations of middle- and high-school students in traditionally forest-dependent communities in Maine and Oregon. Researchers will look at economic restructuring, community characteristics, and young people's perceptions of local labor markets in these regions.
"We're trying to untangle how the community in which kids live affects their aspirations and hope for the future, and also hopefully provide some information on what communities can do to better support youth in these places," says Mindy Crandall, an assistant professor of forest landscape management and economics, who is leading the study.
The project consists of three main components: an anonymous survey, community listening sessions, and the distribution of a program evaluation tool that can be used by organizations involved in delivering youth training and education programs.
"A dwindling workforce, places where the school population is kind of right on the edge of viability — those are pretty critical issues to keep young, working families in those places."

Mindy Crandall
Through the surveys and listening sessions, the researchers seek to learn about the connections among local communities, youth aspirations for the future and the local economy.
The researchers say they hope the information will help communities better engage the next generation of workers and entrepreneurs as residents and leaders, develop more targeted education and training opportunities, and attract more early-career people to relocate or return.
"Youth aspirations and labor market transitions in rural communities" was funded by the U.S. Department of Agriculture's National Institute of Food and Agriculture. Other UMaine researchers involved in the project are Jessica Leahy, a professor of human dimensions of natural resources; and Nicole Bernsen, a doctoral student. Community partners in Maine include UMaine Extension, the Appalachian Mountain Club, Helping Hands with Hearts and Piscataquis Chamber of Commerce.