Vaccinium angustifolium is a survivor. It perseveres throughout the Down East Maine landscape until conditions are right for it to truly prosper.
The same can be said of the dedicated growers who manage the native fruit crop better known as the Maine wild blueberry.
Growers know that all crops have their challenges. There are "ups and downs," says David Yarborough, University of Maine Cooperative Extension wild blueberry specialist for the past 40 years. Weed, insect and disease pests limit their production each season. The bounty is largely dependent on nature, having enough sunshine, rainfall, favorable temperatures and good pollination.
And for this crop, an inch of rain each week makes all the difference in berry size — a make-or-break factor for growers who are paid by the pound. Volatile markets and imports of other wild and cultivated blueberries also affect their value.
But as a native plant, management — not planting or breeding — is the key to successful wild blueberry production. Today's blueberry plants are growing from age-old rhizome systems just below the soil surface. Berries typically are fully ripe in a three-week window in August, making the single, overarching harvest intense.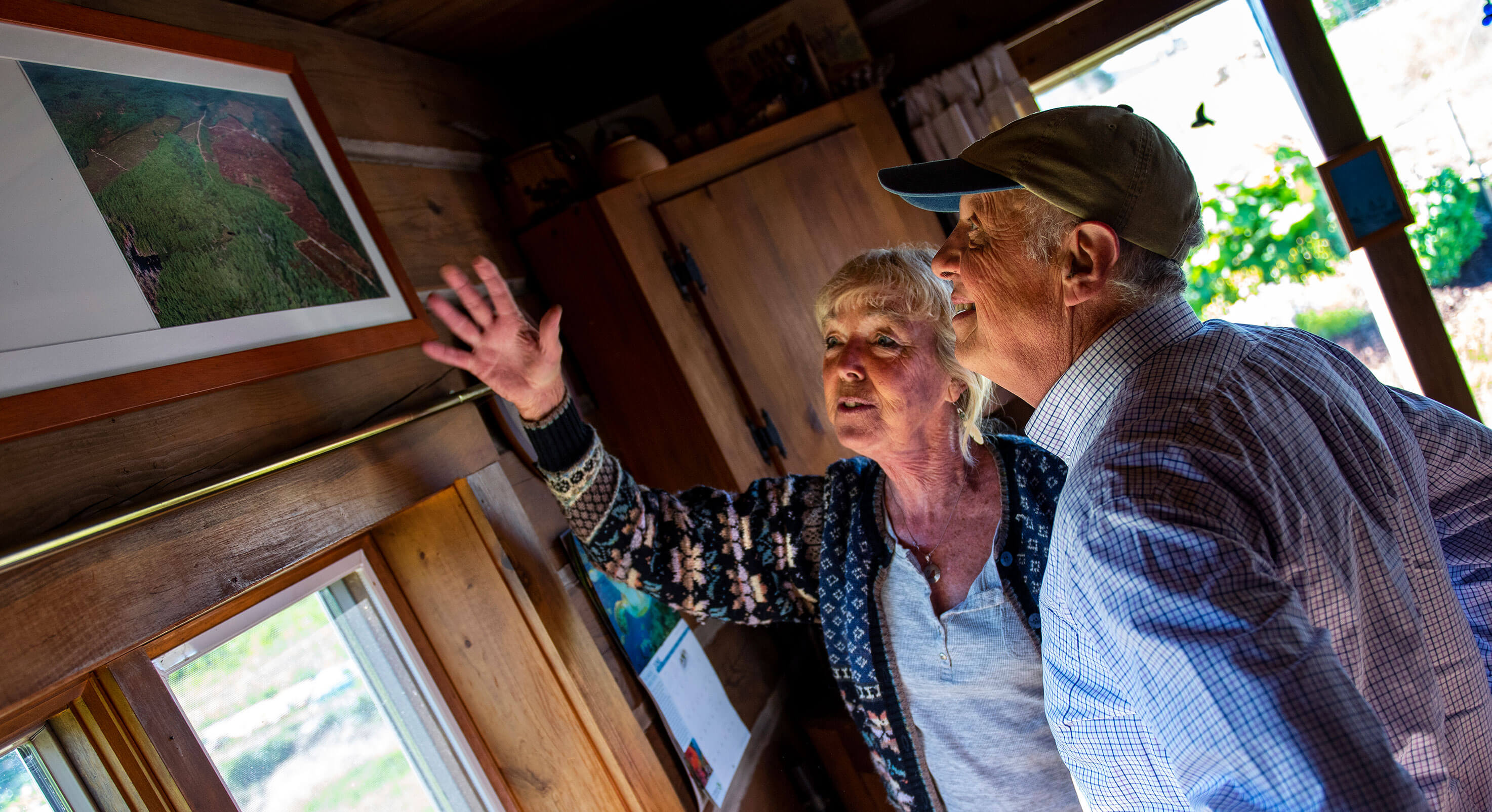 "In the spring, everyone wants to know what the crop will be like this year. My response: Tell me what the weather will be like," Yarborough says.
With so many wild cards, the state's legacy crop has survived and thrived with the help of the state and the University of Maine, the only research university in the United States with a focus on wild blueberries.
"UMaine's wild blueberry research is driven by the needs of growers and producers," says Yarborough. "The tradition in Maine is to keep the crop healthy and that means reducing the inputs of pesticides and herbicides — minimizing what we need — and being very efficient to remain competitive with cultivated blueberries. Growers are very proud of their heritage in increasing production."
Cultivated, or highbush, blueberries are a different species of blueberries and more well known. They have been bred for a larger size, uniform taste and color; are grown worldwide; and are available fresh year-round due to thicker, shelf-stable skin.
The research and education partnership between UMaine and Maine wild blueberry growers has been in place for more than a century. The state's native crop is that important. And Maine's land grant university has a mission to ensure the success of this and other traditional industries critical to the state's economy.
Through the decades, support for growers in the state's wild blueberry industry has included research to develop best practices in cultivation — pruning, pollination, fertilization, soil acidification, irrigation and propagation. It has focused on pest management that controls destructive insects, diseases and weeds; and harvesting — improvements in field conditions and mechanized equipment. That information is shared through annual events, including wild blueberry conferences and field days for growers.
UMaine research also has focused on product development, and the health and nutritional benefits of this antioxidant-rich fruit.
And throughout the three vital seasons for growers, those same UMaine researchers and Extension specialists are a just call away.
The Wild Blueberry Commission of Maine, based at the university, also serves the more than 500 growers and processors in the state. Created by the state Legislature in 1945, the commission champions the native crop, and the UMaine research and Cooperative Extension outreach efforts are behind its sustainability and success.
That includes Maine wild blueberry promotion that will open more markets and encourage value-added products that will keep growers viable and in business.
At a time when their numbers have never been lower.
"This is a diverse group of Mainers who are growing a unique, hardy crop," says Lily Calderwood, UMaine Extension's new wild blueberry specialist, who came to Maine last year to succeed Yarborough when he retires in April 2019. "These growers — from small family farms to large international companies — have a range of needs, all of which are trying to manage a working landscape. And all are very in touch with the land."
When the glaciers receded in Maine 10,000 years ago, wild blueberries were among the first vegetation to take root in the nutrient-deficient sandy soil. Through the centuries, despite the low nutrients and forest shade, these pervasive, stress-tolerant wild blueberry plants bided their time.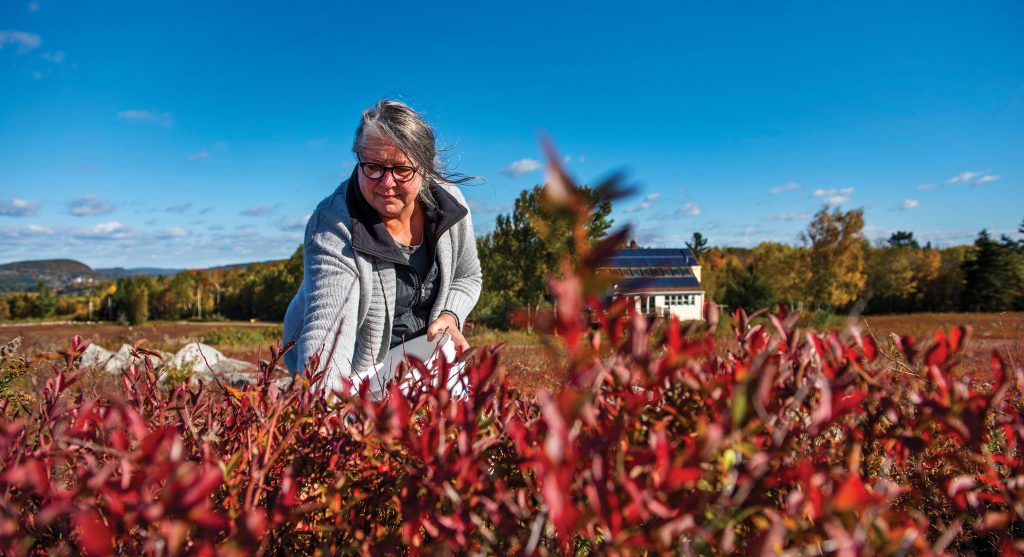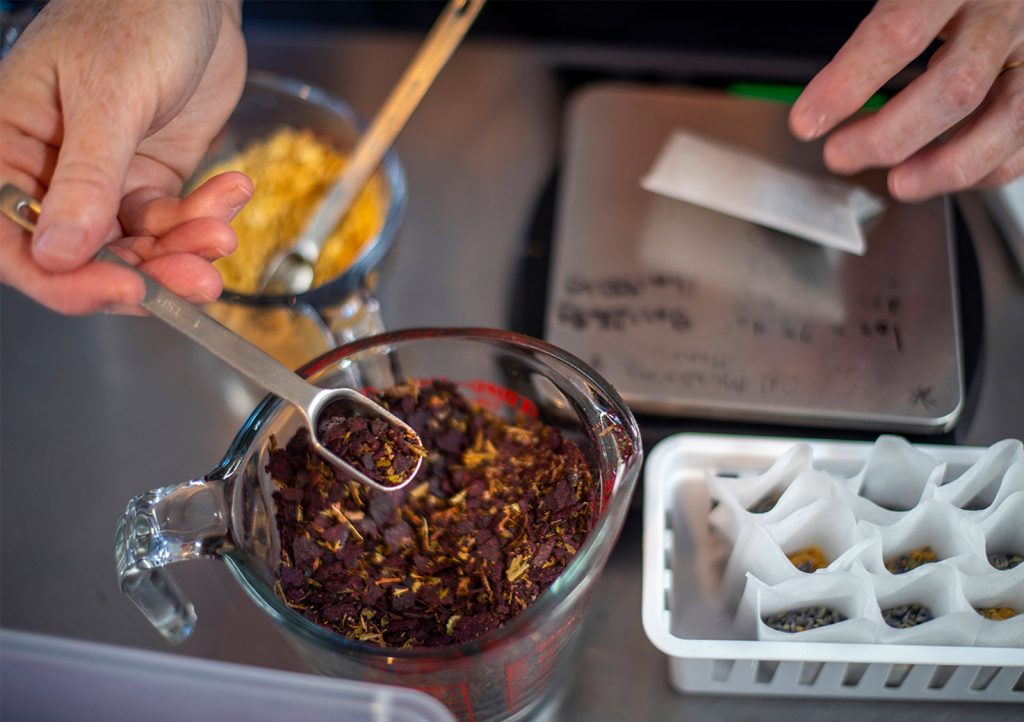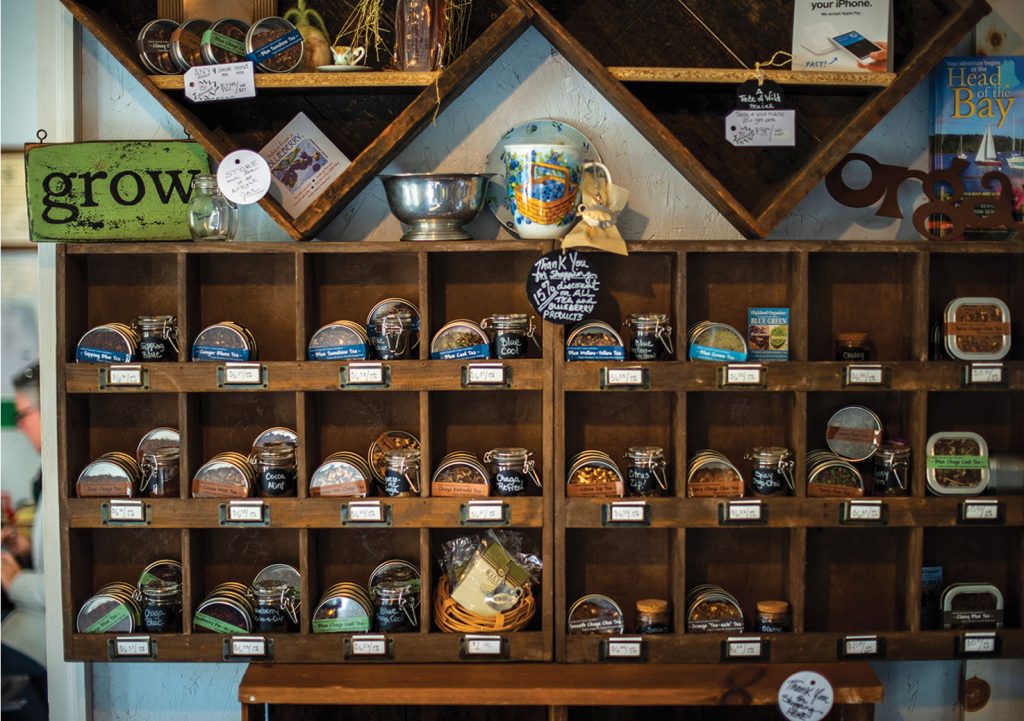 Fire used by Native Americans set some wild blueberries free to flourish. So, too, did timber harvests by colonial shipbuilders that removed forest overstory.
By the turn of the 20th century, wild blueberry harvests had sparked a canning industry. In the case of wild blueberries, the research focus was on cultivation and systematic improvement of the fruit — one of only four native crops in North America, along with cranberry, concord grape and red raspberry.
The first UMaine research report, written by W.M. Munson in 1899, documented 150,000 acres of blueberry barrens in production, largely in Washington County. For the next 50 years, the same number of acres remained productive in Maine.
In 1945, growers advocated for, and Maine passed, a law to impose a per-pound tax on wild blueberries, with proceeds dedicated to "conducting research and Extension work and otherwise improving the blueberry industry of the state." It was an investment in research and advocacy, and led to the establishment of the Wild Blueberry Commission of Maine and UMaine's Blueberry Hill Farm in Jonesboro, the only university-based wild blueberry research facility in the nation.
The ramped-up research and outreach efforts came on the eve of a sea change for Maine wild blueberry growers.
In the 1950s, a native blueberry fruit fly was decimating ripe fruit and yields were low. The state's blueberry processing industry was transitioning from canning to freezing. Hand harvesting remained costly in money and time.
Thousands of acres of barrens were planted with trees, abandoned or developed.
By 1970, 60,000 acres remained in production in Maine. But because of research and educational outreach to growers, those acres produced about 20 million pounds of wild blueberries compared to the 15 million pounds grown on 150,000 acres in 1950.
Today, Maine's 44,000 acres of wild blueberries can produce 100+ million pounds — a yield that is key to remaining competitive in the face of ongoing challenges, says Yarborough, who, like Calderwood, is a professor of horticulture in the UMaine School of Food and Agriculture, and the Maine Agricultural and Forest Experiment Station.
"For a wild crop, this is a success story in Maine, Quebec and the Atlantic provinces of Canada," he says. "There was a good 10-year run when wild blueberry growers received 50 cents a pound. Now, with greater production we have lower returns to our growers, so we're a victim of our own success, but if we had not achieved such success, growers would have been out of business a decade ago.
"It is a challenging time for wild blueberries to remain competitive with the external production forces."
That includes not only imported highbush blueberries from North and South America, but bumper crops of Canadian wild blueberries. The same climate changes that have given Maine growers additional days in their growing season and warmer temperatures to produce more berries on less land have been an even bigger bonus for growers in Quebec and the Canadian Maritimes.
At the same time that Maine lost 16,000 acres of productive wild blueberry fields, acreage in Quebec increased from 30,000 to 85,000 acres.
For Maine growers, the partnership with UMaine researchers and Extension experts has never been more important to ensure they have the research-based knowledge required to remain competitive.
Walk into any mainstream grocery store nationwide on any given day and imported, cultivated highbush blueberries can be found in the produce section. Only for a few weeks in summer is it possible to find fresh blueberries from Maine.
"Frozen is our primary market," says Yarborough. "That also means that shoppers have to get past the fresh-pack imported highbush blueberries when they come in the store to buy Maine blueberries in the frozen food aisle."
That's where the Wild Blueberry Commission of Maine plays a pivotal role.
Industry representatives, growers and UMaine researchers inform the annual priorities the commission sets for integrated crop management, plant nutrition, pest management systems, food safety in production and processing, and ongoing education — for the public and growers.
Leadership by commission executive director Nancy McBrady and board members includes monitoring state and federal policies that could affect the industry, marketing Maine wild blueberries nationwide and abroad, and supporting research studying the fruit's health and nutritional benefits.
"I love being able to represent a sector of the Maine agricultural economy that is so important to our heritage," says McBrady, a Maine native who was an environmental law attorney in Portland when she became the top advocate for the wild crop in 2014. "It's a privilege to work on behalf of the many folks who make this happen. It's a dynamic group of people who go back 150 years for commercial production of wild blueberries, and a longer history of Native American use and stewardship of the berry before that."
Strategic marketing and promotion are key, McBrady says. In recent years, those efforts have included reaching chefs, food manufacturers, and food technologists worldwide to educated them about the benefits of incorporating Maine's frozen wild blueberries into their menus and products.
In 2017, the commission launched its national Wild Blueberry School Food Service Program, a marketing campaign promoting the nutritional and economic benefits of the fruit to encourage public school food programs to use wild blueberries. Prior to the launch, in 2016, just over 1 million pounds of frozen wild blueberries found their way into school lunch programs in 13 states. In 2018, over 3 million pounds went to schools in 28 states, from Georgia and Texas to California and Michigan.
"Oversupply has greatly impacted grower prices," McBrady says. "I believe we're turning a corner after this year. Because of recent reduced crop numbers, we actually (will begin to) right-size the overall supply situation. (Amid this) we need to make sure that funding for research and crop management continues to be stable, and make sure that we're able to promote the product, as well.
"No matter what, the biggest challenge that we have is making sure that people understand that there are two types of blueberries, and that wild blueberries from Maine are the best choice when it comes to taste and health," she says.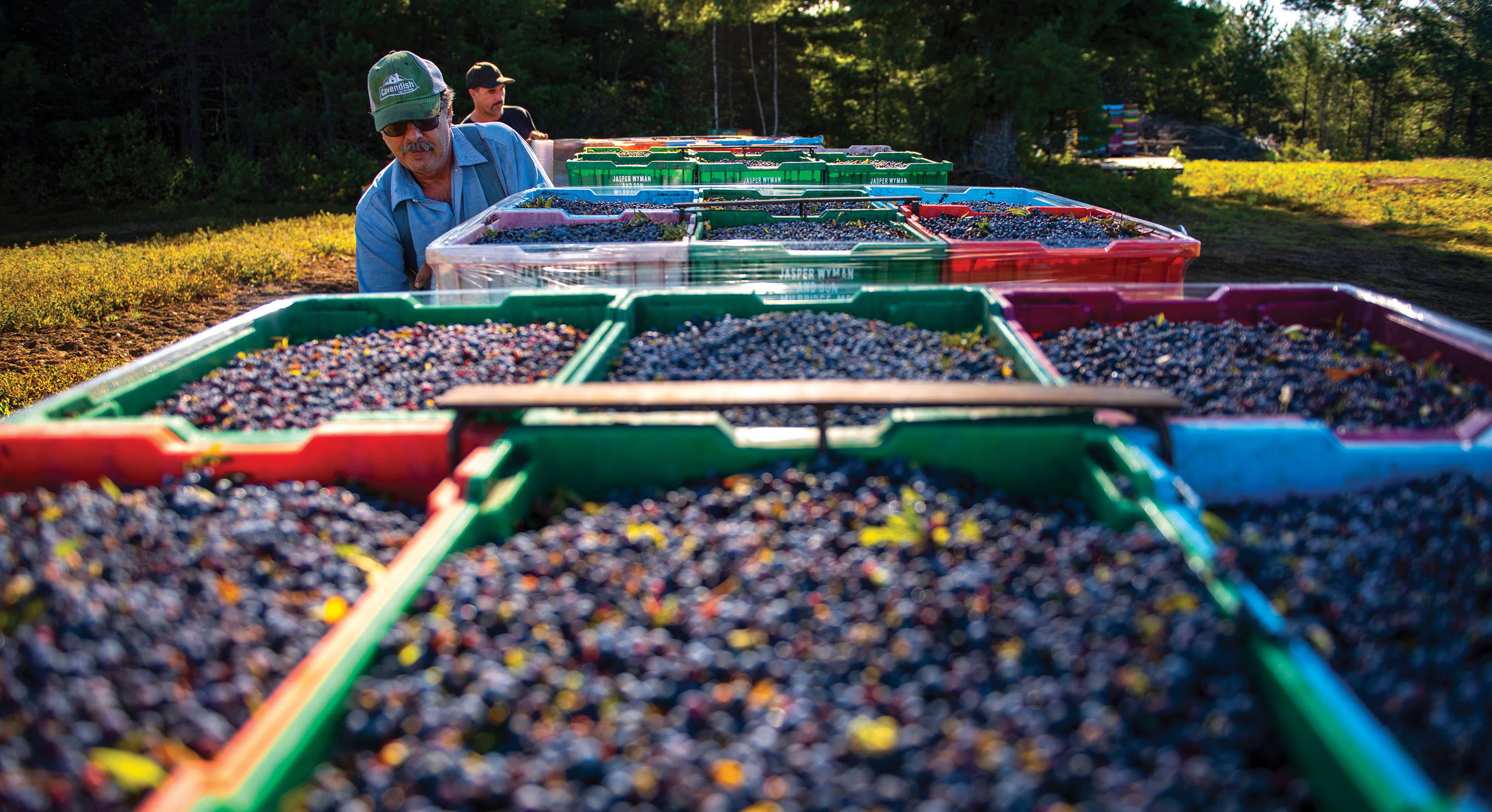 "We live in a world where people want to know where their food comes from. Maine wild blueberries are the perfect answer to that request."
Maine wild blueberry growers who have been in the business for 20 years or more point to many of the same benchmarks that kept them and the industry viable. All have directly and indirectly involved UMaine applied research that has helped growers address issues, adapt and improve productivity to remain viable.
The milestones for growers include the shift from burning fields to mowing for pruning, and mechanical harvesting instead of labor-intensive hand raking. Both practices required growers to remove rocks from their field and make them as smooth as possible.
The development of selective herbicides that control weeds doubled blueberry production and is now supported by integrated crop and pest management approaches to minimize pesticide inputs and effects on the ecosystem. Renting hives of honeybees and bumblebees to supplement native bee pollination also resulted in much higher yields.
An online network of wild blueberry weather stations, established by UMaine in 2005, today provides up-to-the-minute data on soil and air temperature, leaf wetness and soil moisture at 14 Maine locations, helping growers take proactive measures to reduce disease infections, such as mummy berry. The real-time AgriNET monitoring is a key component of a blog maintained by Seanna Annis, UMaine associate professor of mycology, that provides growers with the latest information about disease management, typically from May through August.
These wild blueberry management improvements, coupled with the cooperation of favorable growing conditions in 2000, yielded the largest crop in state history — 110.6 million pounds. Growers received 40 cents a pound for their fruit that year. Since then, production has ranged from 46 million pounds in 2004 to more than 104 million pounds in 2014, and prices varied from 25 cents in 2017 to $1.07 a pound in 2007.
In 2018, Maine growers harvested 57 million pounds of wild blueberries — 10 million pounds fewer than the year before. But the price per pound to growers was up as much as 10 cents.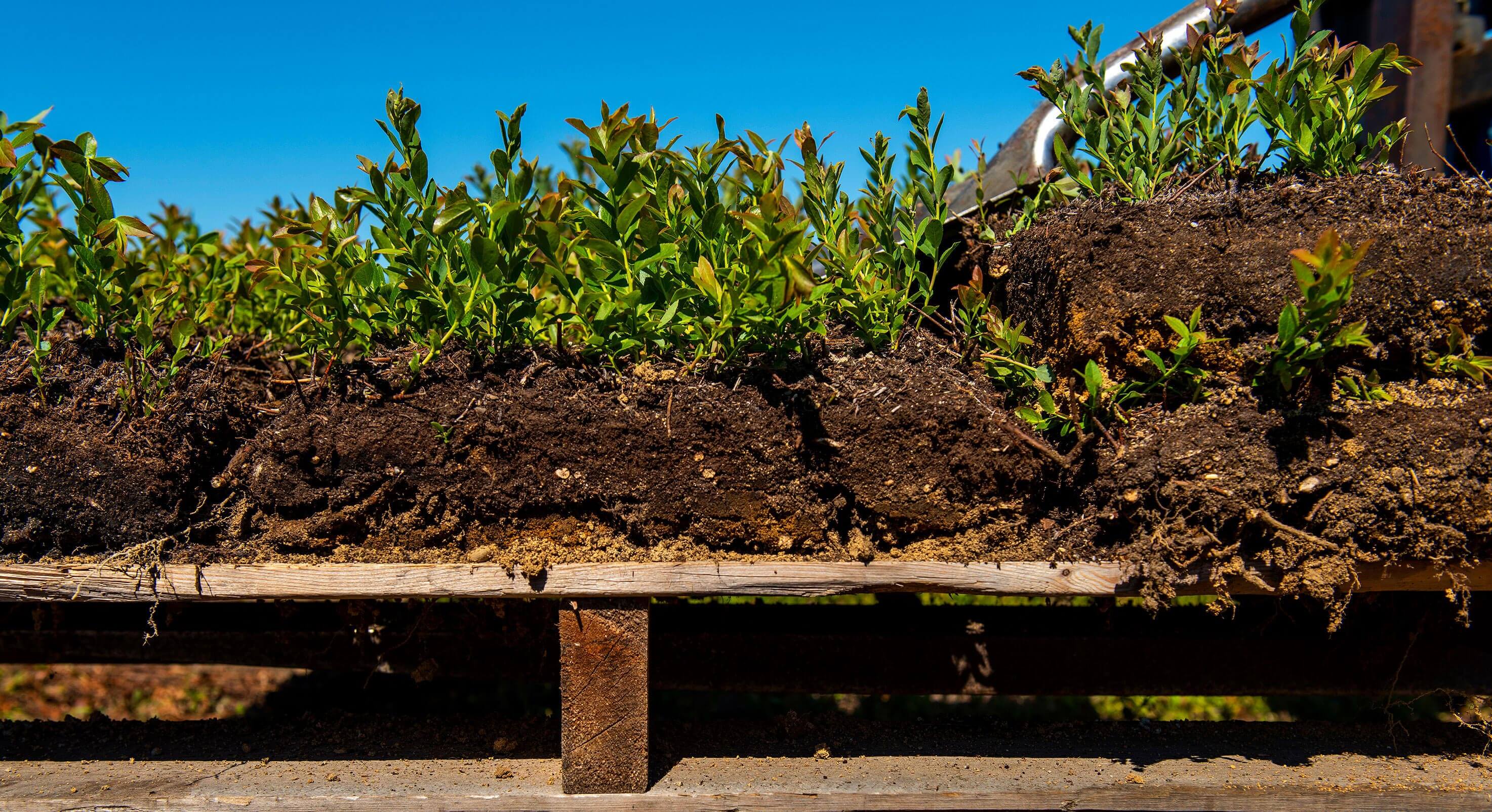 Organically grown wild blueberries only account for about one half of 1 percent of the state's harvest but typically get a much higher price for their berries.
The year-to-year fluctuations make it clear that Maine wild blueberry growers are a tenacious bunch. But small growers — 80 percent of whom manage 50 acres or less — can only take so much volatility, and some choose — or may have no choice but — to leave the business.
The ranks of Maine wild blueberry growers have not yet been infused with young blood like the state's small farms. A recent survey of Maine blueberry growers found their average age was 65. Traditionally, wild blueberry growers live in proximity to — but separate from — their barrens, and the acidic, well-drained soil ideal for wild blueberries is not well suited to other crops.
"In 10 years, the expectation is, as has happened over time, that there will be fewer small growers," Yarborough says. "This Maine industry that's been here since the Civil War will still be viable, but it will look different, with acreage down and production up."
"Growers who have made the investments (from removing rocks for mechanized harvesting to integrated pest management and improved crop management practices) will continue to weather the low times and be ready for the resurgence of the industry," he says.
Also at the ready will be some new growers, who will bring innovative ideas and help set priorities, says Calderwood. Growers, especially those new to the industry, have voiced interest in field equipment improvements, more organic wild blueberry cultivation research to take advantage of the higher-value market, and developments in soil health. Even a focus on forecast models for the sugar levels in the berries to determine harvest times for specific uses.
"Ten years from now," Calderwood says, "we will be surprised how many people are still growing wild blueberries. Also, we'll be deeper into a changing climate and the weather-related decisions that farmers make on a daily basis. Maine's wild blueberry production system is very resilient — just like the farmers who grow them. I'm hopeful for the future."