Judy Berry's earliest memories of wild blueberries involve her parents.
When her father saw blueberries growing in a field in Dresden in the 1950s, he cleared 23 acres of trees to have a crop to sell, along with strawberries.
"Back then, you didn't fertilize. You didn't use sulfur. You didn't do soil samples and you didn't hire bees," says Judy, who inherited that barren and others from her mother. "You took your chances."
But blueberry fields were everywhere then. Judy and other area children raked from the oceanside barrens in Georgetown to acres in Dresden on Blinn Hill and in Cameron Field.
By the time responsibility for managing the family blueberry crop fell to Judy's mother, the economic viability of the industry was shifting. For several seasons, the money her mother had to pay in her final years for the local blueberry company's hand rakers outstripped the price paid for the berries.
"She ended up owing the blueberry company year after year," says Judy, 84, who retired three decades ago and took up wild blueberry growing as a passionate hobby. "We've come a long way, and that's why I hate to give it up. But there's no money in them."
"There are a lot of good memories, but you never forget the hard work that went into it. Blueberries have given us a lot of good and bad."

Elmer Berry
Still. Again. But not always.
In recent years, Judy and her husband Elmer have seen their berries, grown on a total of 35 acres, go from $1.05 per pound to 20 cents per pound, leaving them earning 7.5 cents a pound after paying 12.5 cents a pound for mechanical raking.
Three seasons ago, their 23-acre barren yielded a whopping 72 tons of berries. In the 2014 season, the fields were awash with blossoms until a late frost killed all but 6 tons of their crop.
Growing wild blueberries has taught them perseverance, determination and to "just keep on plugging" to overcome hardship, the couple says.
"When I was a young fellow, people had 2 or 5 or 10 acres," Elmer says. "A field went wild and you got what you could get out of it. People supplemented their incomes (selling blueberries) when they retired, but that's going by now. (Today) 4 or 5 acres of blueberries are not worth bothering with with the expense. Harvesters cost a lot of money. Blueberries have such a short season, and when they're ready, you've got to rake or you lose — they start shrinking, and we sell by the pound."
For wild blueberry growers like Judy and Elmer, who celebrated their 66th wedding anniversary last fall, the economic realities inform how they manage their crop to remain viable. The couple has applied a self-sustaining model to their wild blueberry growing, reinvesting only what they make in profit.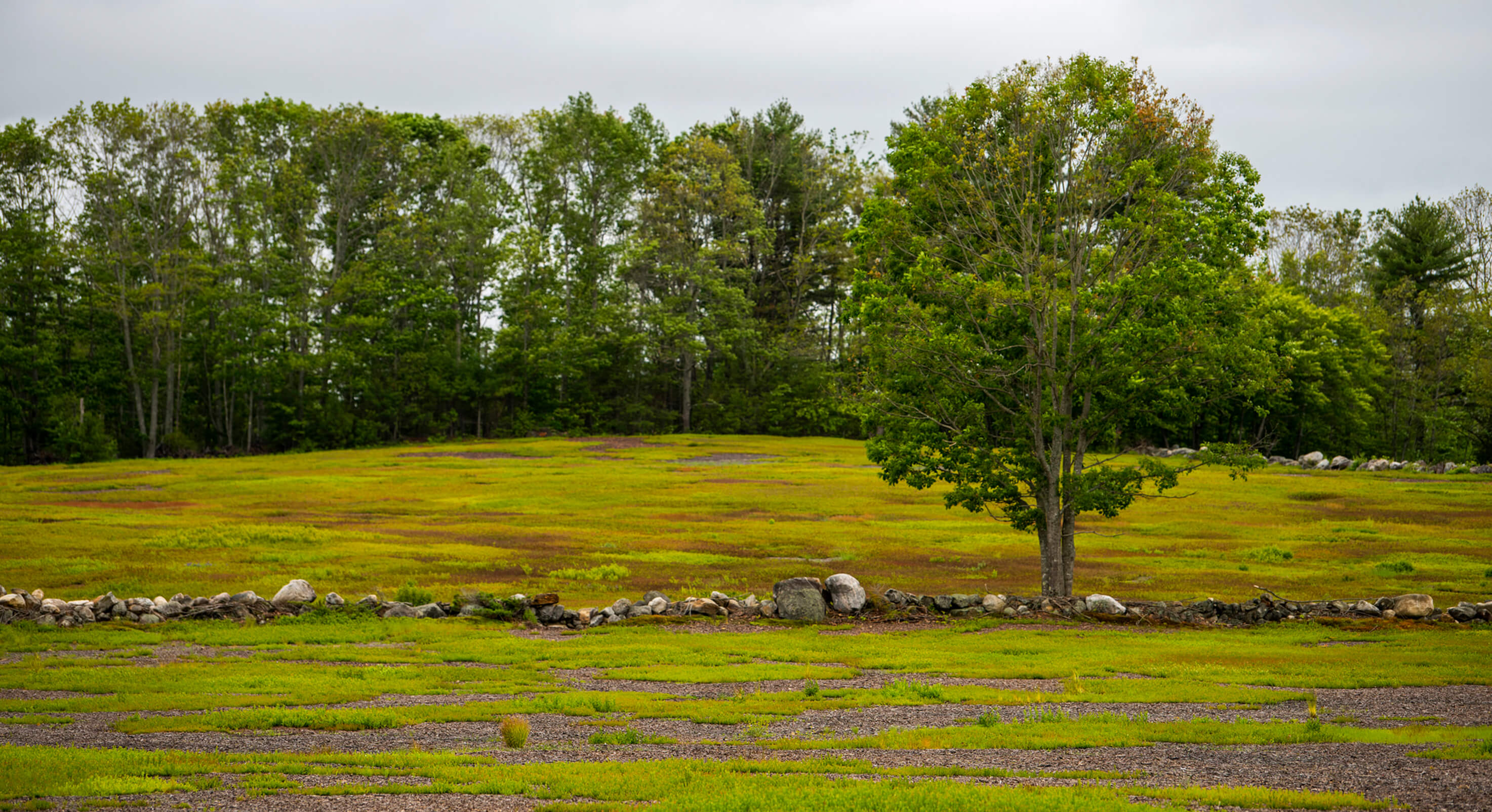 That determines if purchases for the next crop — fertilizer, sulfur, wood chips, bees, weed control products — can be made. Over the decades, profitable crop years allowed for the purchase of four tractors and two flail mowers. It also meant that getting the fields in the top condition they are today — including boulder removal to allow for mechanical harvests — took a lifetime, Elmer says.
Elmer's mechanical genius has kept their machinery ever-ready.
Judy has the eye of an eagle when it comes to spotting invaders in her barrens. She can not only spy a weed yards away, but also can usually name it before she even gets close enough for positive identification. With the detail of a military historian, she recounts her battles with sedge, blue toadflax, bunch grass and bracken fern.
"I'm a weed freak. I can't go by a weed without pulling it," she says.
The couple's trusted, longtime allies: University of Maine Cooperative Extension wild blueberry specialist David Yarborough, who connected them to educational resources; and Paul Sweetland, manager of Coastal Blueberry Service in Union and a UMaine alumnus, who has been just a call away for the Berrys for years and regularly drops by, just for a barren walk.
The result: their wild blueberries are so happy and healthy they are "halfway up your shin" in height and produce big berries.
"They've given us a lot of satisfaction in the way they turned out," Elmer says. "There are a lot of good memories, but you never forget the hard work that went into it. Blueberries have given us a lot of good and bad," Elmer says.
Judy admits the pair are unabashed workaholics when it comes to their wild blueberry barrens. But "playing in the blueberries" has kept them young.
"I often think what my father would think if he saw the fields in the shape they're in now. I look at the fields and wonder what will become of them. Nobody is going to put the time in, but it will be a fact I have to face," says Judy. "It's kind of heartbreaking (to think that) all that's out there will come up to bushes eventually."