Maya Naisbitt doesn't speak Spanish, but that didn't get in the way of providing clinical care in Costa Rica as part of a trip offered through the University of Maine School of Nursing.
Indeed, she says, connecting with others without knowing the native language was her favorite part.
"The trip did highlight to me the importance of cultural competence and global health," says Naisbitt, a senior from Blue Hill, Maine, who first went to Costa Rica in 2017 and was one of three students who completed previous international trips that visited the Central American country over winter break. "Nursing to me has always centered around compassion, inclusion, advocacy and caring for an individual as a whole. The trip gave me the opportunity to practice those principles and it solidified my passion for nursing."
In total, 15 UMaine nursing students traveled to Costa Rica in January to offer medical services to underserved residents in two communities. They performed assessments, provided care, developed leadership skills and brought medical supplies.
A volunteer trip hosted by the student group UMaine Nursing International has been offered annually since 2012, with trips to Costa Rica, Belize and Panama. Nilda Cravens and Susan Tardiff, lecturers in the School of Nursing, alternate as trip leaders.
The mission of UMaine Nursing International is for students to develop global awareness, build cultural competence and grow as people as they journey into the nursing profession.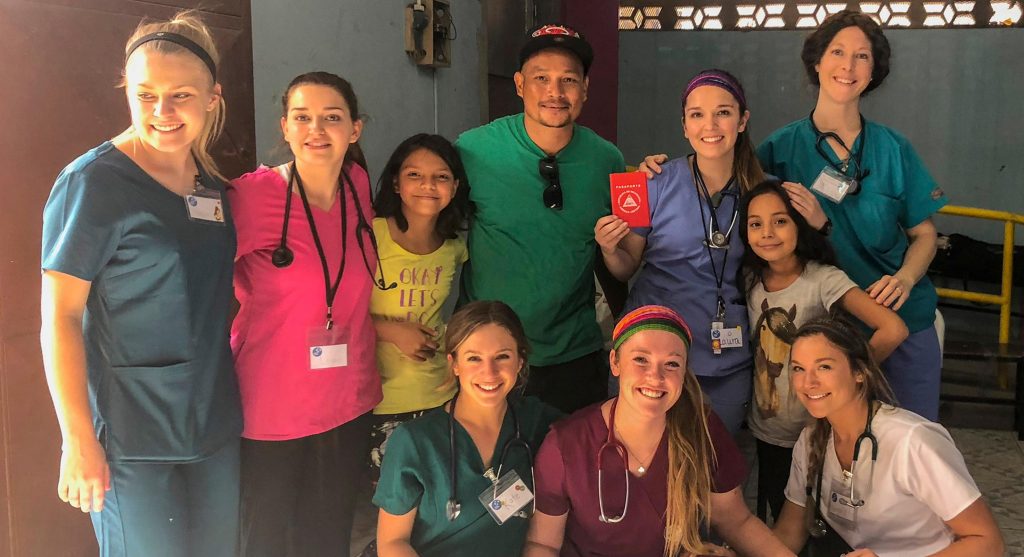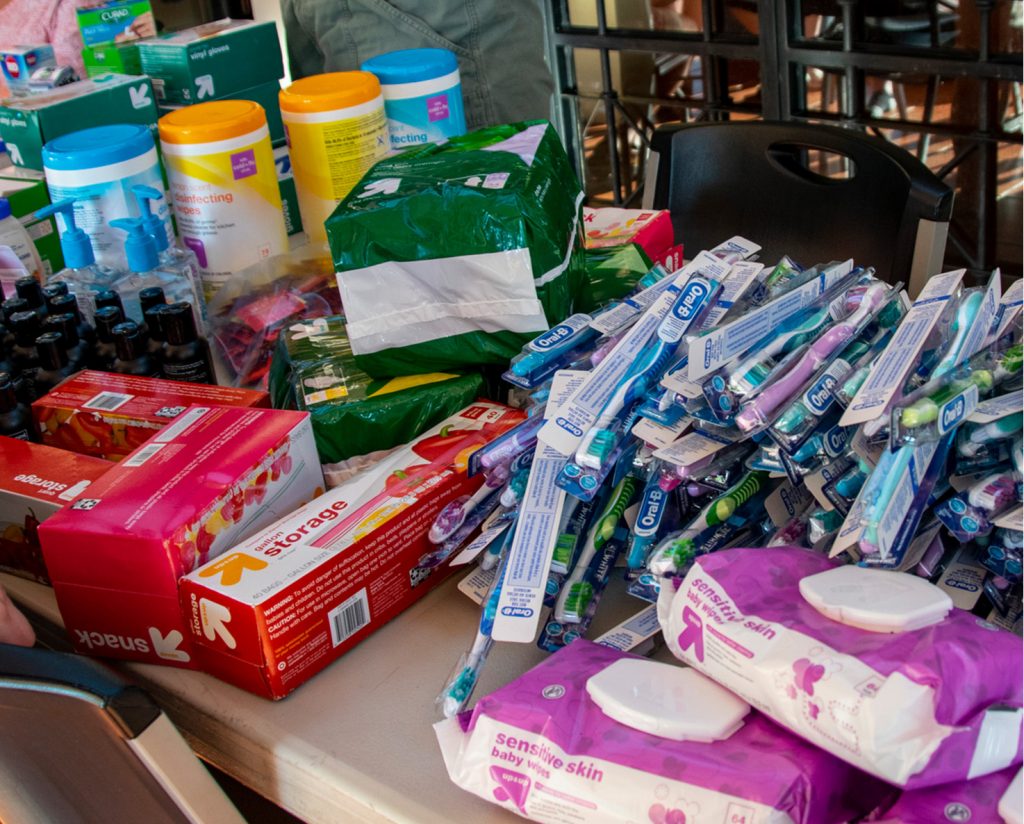 This is the first year the trip was offered as part of a fall semester course, led by Cravens, which aims to strengthen relationships among the students. Cravens says she hopes the course will make the excursion more sustainable and easier for others to lead in the future, and will provide students a well-rounded global volunteer experience through readings, discussions and actual practice in an international setting.
"We want this to be a fun experience for students," Cravens says. "The UMaine nursing program is difficult and rigorous — from academics to clinicals."
In the class, students explore global citizenship and health, with the goal of gaining a broader nursing perspective, Cravens says.
"One role of nurses is to be an advocate," she says. "It's important to understand diverse, underserved populations to be an advocate for them."
The School of Nursing partners with International Service Learning (ISL), a nonprofit organization that offers volunteer opportunities in health care. The course fee covers the ISL fee and airfare.
The students raise funds to buy and bring medical supplies including vitamins, aspirin and ointments, as well as personal care items and children's toys. Some supplies, such as toothbrushes and bandages, are donated by a nonprofit organization.
ISL partners with community leaders and takes care of logistics after the students land, from lodging to having access to clean water and food, Cravens says.
First, students make home visits and invite residents to a community clinic set up the next day. At the clinic, students perform an initial assessment of patients and work with local doctors and pharmacists to determine a diagnosis and treatment.
This year, the students held three clinics and saw about 45 patients, spending about an hour with each. They brought $1,000 worth of supplies. The students also hosted an afternoon of games and arts and crafts that attracted about 40 people, mostly children.
According to Cravens, for many students this is their first experience of traveling abroad.
"We want (the students) to understand diverse cultures and to be able to work effectively with a diverse population," she says, adding the students get to work with an international health care team.
Logan Molt, a senior from Bristol, Maine, who first traveled with the group to Belize in 2018, says she enjoys being able to immerse herself in a different culture.
"Having never been out of the country, this was a huge wake-up call and really ignited my want to help these populations that really do not have much," says Molt, who adds she gained vital nursing skills as well as confidence in her ability to assess and diagnose patients.
Like Naisbitt and Molt, Laura Roberts, a senior from Brandon, Vermont, who has been to Belize and Costa Rica with the group, said she also learned the importance of communication.
"I had never encountered a language barrier with my patients prior to going to Belize," she says. "It can be difficult to build a trusting relationship with your patients when you are unable to verbally communicate empathy and compassion. Therefore, working properly with an interpreter and using nonverbal techniques was imperative to our patients' outcomes."
Before traveling to Belize, Roberts says she was unaware of global health differences.
"There are so many issues that I do not have to face as a nurse in Maine, that I did in Belize," she says, citing unsafe drinking water, poor cooking conditions, lack of shoes, uncovered outdoor toilets and temporary shelter. "The knowledge that I gained from my trip helped me realize that these problems are something I would like to address locally and globally."
Molt says traveling with the group allowed her to truly envision a career in nursing.
"It made me fall very in love with this profession and the way that I will soon get to connect with my patients after I get my degree," she says.