Ahead of the state's bicentennial in March 2020, we asked University of Maine faculty members to share their expertise and insights about the place called Maine and what life was like for some of the people who lived here 200 years ago.
Liam Riordan writes that the drive for statehood began in the 1780s, and changed over the next 50 years. Statehood wasn't an easy or automatic decision, and he says we can benefit by thinking about it in comparison to Brexit today.
Mazie Hough and Jennifer Pickard remind us that married women couldn't own property or sign a contract. But, if their husbands were away, they could stand in as a "deputy husband." And while Wabanaki cultures varied widely, Wabanaki women historically had access to forms of power and equality with men that were unavailable to white women.
Mary Freeman shares that Reuben Ruby, an abolitionist, was one of eight black men who created the Abyssinian Church in Portland, the third oldest African American church in the United States.
Sean Birkel says the growing season for crops was two weeks shorter than it is now. In addition, the 1815 eruption of the Mount Tambora volcano in Indonesia resulted in a "Year Without a Summer" in 1816 and severe winters immediately thereafter.
Rachel Snell says that the prevalence of puddings, fruit pies and other sweet confections in recipe collections of the era reveals that British baking traditions continued for a time in some American kitchens.
Some themes of that period still are recognizable in Maine society and culture today, says Riordan, "as the past, present and future remain intertwined with one another."
Struggling for statehood     |     Women of Maine     |     Politics of slavery
The climate     |     Cake, and other sweet confections
Struggling for statehood: Maine's long quest to separate from Massachusetts
By Liam Riordan
It seems obvious to us today that Maine should be independent from Massachusetts.
After all, thanks to pesky New Hampshire, there wasn't even a physical connection by land between the Old Bay Colony and its District of Maine.
Yet, one of the most important lessons that history provides is that many things that seem "natural" are actually the product of human effort, contention and commitment.
The bicentennial of statehood in 2020 prompts us to focus our attention on the end of the struggle for Maine to separate from Massachusetts with the landslide popular vote in favor of independence in July 1819 and the state's official birthday on March 15, 1820.
However, the drive for statehood began in the 1780s, and the 50-year movement changed over time.
Even in its final stages, statehood remained controversial and triggered the Maine-Missouri Crisis that brought national politics to a standstill over the explosive issue of the legality of slavery.
Maine statehood was never an easy or automatic decision at the time, and we can benefit from thinking about it in comparison to Brexit today.
Maine had been a legal part of Massachusetts since the 1650s, so its ties to the Bay Colony were presumably much deeper and more entangled than those forged in the less than five decades that the United Kingdom has been part of the European Union.
Given the dramatic current political impasse over Brexit, it really should not surprise us that Maine independence took a long time to accomplish.
The easiest way to grasp the duration and changes in the Maine separation movement is via the six popular votes on the issue from 1792 to 1819.
As shown in the map of those votes by county (Fig. 1), the hard-fought campaign was highly contested and sunk to its nadir in 1807 (all that green on the map), when only Kennebec County delivered a majority in favor of separation.
The changing partisan stance on the separation issue helps to explain this low point.
Separation had been championed by conservative, Falmouth-based Federalists in the 1780s but by the second decade of the 19th century, independence would become a core issue for Democratic Republicans in Maine.
The 1807 statehood referendum occurred at an uncertain moment of transition in this partisan alignment, and in a year when Maine-born Democratic Republican James Sullivan had been elected governor in heretofore staunchly Federalist Massachusetts.
In 1819, by contrast, more than 70 percent of Maine voters favored independence (all that purple on the map), with the weakest commitment in Hancock County.
Interestingly, voters in the six largest towns in the Orono area turned out only 52 percent in favor of independence, far below the statewide average, and only four of 23 voters in Orono favored independence in 1819.
While the county-level vote maps convey a clear sense of contested change over time, they also misleadingly suggest that voters were distributed equally across the current boundaries of the state.
In fact, English-speaking settlements remained limited to the coast, the southwest, and moved slowly up the river valleys.
Separation votes were only held in these areas, and, as was the case throughout early America, voting was a privilege restricted to adult white men who owned property, though usually at a low rate, so that about 80 percent of adult white men qualified as voters.
The interpretive map that Moses Greenleaf created in 1829 (Fig. 2) shows the gradual spread of English speakers from the time of the American Revolution (blue), to the presidential election of Democratic Republican Thomas Jefferson in 1800 (red), through statehood in 1820 (yellow).
As a general rule, older settlements on the coast opposed separation in the 19th century, while newer ones in the interior were the vanguard of independence.
This was not just a matter of geography and wealth (news flash — coastal areas were more affluent!), it also marked sharp political and religious differences.
Federalists had a stronger presence in older coastal settlements, while Democratic Republicans dominated interior areas. More newly settled English-speaking areas also had greater numbers of Baptist and Methodist residents who objected to ongoing legally required financial support from all Massachusetts taxpayers for Congregational ministers.
Maine independence was not a natural or easy decision, nor did the issue steadily become more popular over time.
Five of Maine's seven U.S. Congressmen even opposed statehood in 1820 because of Maine's forced connection to the admission of Missouri as a slave state. They very narrowly lost the vote in the U.S. Congress, but for them anti-slavery was more important than statehood.
In addition, the concerns of Wabanaki people and French speakers in the Saint John River Valley (none of them represented in the 1829 map) received no attention from statehood voters or from the separation movement's leaders, even though statehood would have far-reaching (and often negative) consequences for these important groups.
Liam Riordan is a professor of history.
'Least productive of any public benefit'
By Mazie Hough and Jennifer Pickard
The creation of the state of Maine in 1820 made very little difference to Maine women.
As the new constitution made clear, "Every male citizen of the United States of 21 years and upwards, excepting paupers, persons under guardianship and Indians not taxed … shall be electors."
The Maine courts continued to abide by British Common Law practice of coverture, which determined that when a woman married she was considered to be under her husband's protection and authority.
By marriage, the husband and wife became one person in law: That is, the very being or legal existence of the woman is suspended "or at least is incorporated and consolidated into that of the husband: under whose wing, protection, and cover, she performs everything," according to William Blackstone's 1769 treatise "An analysis of the laws of England."
A married woman could not own property, sign a contract, or own her own labor — though she could stand in for her husband as a "deputy husband" when he was away.
A feme sole — unmarried woman — could own property and sign contracts in her own right but as a marriage partnership was central to survival, the vast majority of women married.
Under Maine law, a married woman, like a slave, could gain no settlement separate from her husband.
In 1821, the Supreme Court wrote in Hallowell v. Gardiner that: "It would be great hardship on the [town] to be thus compelled to adopt the wife and children, the part of the family least productive of any public benefit, without any advantage from the master or the father. The obligation to support paupers is supposed to rest upon services and taxes paid. But what services could a feme covert … render?"
Without legal protections and rights, Maine women were dependent on the character and integrity of the men in their lives and were vulnerable, especially to the men in their family. In spite of this, however, Maine women managed to employ various strategies to negotiate their own lives.
The law applied to all women, but women's experiences in Maine depended on their race and ethnicity. Where women lived — and the culture they were part of — also determined their lives. By 1820, Maine's coastal communities were cosmopolitan due to the number of men involved in shipping.
The greater social stratification of coastal communities and islands due to international and national connections gave rise to women of privilege in these communities.
Some might be wives of captains who traveled with their husbands to such exotic places as China or the West Indies. Or they might be women who could afford servants and the finer things to furnish elaborate mansions, like the Hugh McLellan home in Portland, now the McLellan-Sweat Mansion that is open to the public.
Inland communities ranged from frontier-like settlements to provincial villages and, as such, tended to be more insular. Travel to and from these communities was far less frequent than the comings and goings of coastal communities, and there was less social stratification within them.
Regional and class differences aside, women shared many experiences. Without reliable birth control, and recognizing the need for child labor, women had large families. Death, though, was a constant presence.
White women cared for children, maintained household gardens, cooked, cleaned and produced supplies such as bedding, soap and clothing. They also served their families and neighbors, providing the care necessary when illness and death struck.
For hours, they wove cloth of flax, wool and imported cotton. Most homes had spinning wheels, but not all had looms. Neighbors made arrangements to have thread spun or they might use the loom of a neighbor. In many homes, adolescent girls were tasked with weaving for the home or for barter.
Remarriage after the loss of a spouse happened quickly due to this rigid division of gendered tasks. As a result, households both on the coast and inland could be large. Many households were home to large extended families.
Eliza Perkins Wildes Bourne of Kennebunk, whose second marriage to John Bourne resulted in 15 children, took advantage of her large combined family to establish a successful weaving business by 1820.
Utilizing the labor of her three eldest daughters, she produced highly regarded counterpane coverlets similar to those found in England. According to the Feb. 9, 1811 edition of the "Weekly Visitor," a Kennebunk newspaper: "Amongst the household manufacturers in this division, none have as yet been discovered who appear to have excelled a Mrs. Bourne of Kennebunk."
The article notes that the counterpane coverlets produced by Bourne in an eight-month period were worth $580.90.
Surely, there were other entrepreneurial women in Maine by 1820. Many women bartered their goods or services for things like butter or weaving.
In 1820, formal occupations for women were few. Some Maine women were midwives, teachers, writers, maids and even preachers. Baptists permitted women as well as men to act as self-proclaimed preachers in frontier towns.
Diaries written by Maine women in early statehood are rare. An entry March 23, 1821 in the "Diary of Sarah Connell Ayer," who lived in Maine and kept a diary from 1805 to 1835, suggests why.
"Nearly three years and a half have rapidly glided away since I last wrote in my journal. Sickness, domestic avocations, the care of two little ones, and a beloved and infirm father to attend to, has obliged me to lay aside this pleasing employment."
Native American and African American women shared certain experiences with their white counterparts. They, too, experienced a strict gender division of labor, large families, and hard work that was both necessary for survival and recognized for its value.
Their cultures and separate legal status, however, created different experiences. In 1821, Maine law determined that "all marriages between any white person and any Negro, Indian or mulatto shall be absolutely void."
Although it seems this law was observed more in the breach than reality,  women of color who married white men could be made particularly vulnerable by this law.
While Wabanaki cultures varied widely, Wabanaki women historically had access to forms of power and equality with men unavailable to white women.
Micmac women "were free to divorce, participate in feast dancing, and become shamans," writes historian Ellice Gonzalez in "Changing Economic Roles for Micmac Men and Women: An Ethnohistorical Analysis."
Micah Pawling, University of Maine associate professor of history and Native American studies, writes that among Penobscots, grandmothers educated young women in moral as well as practical training.
"The significance of Penobscot grandmothers expanded well beyond the inner circles of family life. They held considerable political power in decisions to go to war," he writes in "A 'Labyrinth of Uncertainties': Penobscot River Islands, Land Assignments, and Indigenous Women Proprietors in Nineteenth-Century Maine."
Leah Wherry, social policy researcher for Indigenous Services Canada, concludes in her study of Maliseet women shamans, "Wabanaki Women Religious Practitioners," that while "warfare, economic changes, and colonization altered material relations within families and between extended groups, and Christian missionaries imposed new ideas about sin, sexuality, subordination and social hierarchy, Wabanaki people survived the Colonial period with a strong sense of ethnic identity and cultural distinctiveness."
The Wabanaki were heterogeneous, and circumstances they faced changed over time and geography.
Nevertheless, Marilyn Norcini, consulting scholar for University of Pennsylvania Museum, notes in "Interpreting Wabanaki Women's History" that Wabanaki women throughout the 19th and into the 20th centuries "could choose to lead independent lives and travel widely…"
For Wabanaki women, Maine's statehood marked a time when tribes experienced greater pressure to settle and farm on designated family lots. Although some Wabanakis resorted to agriculture, others resisted the pressure and continued their traditional migration patterns to hunt, fish and gather.
Women involved in maintaining traditional migratory practices prepared meals, dressed the catch, and helped set and pack up campsites. These women bonded while the men were absent hunting or fishing.
Equally as important, they helped maintain vital communication between the family bands. In some cases, Wabanaki women made baskets to sell, thus contributing important economic aid to the family.
Penobscot Mary Pelagie (1775–1867), better known as Molly Molasses, was a longtime partner of John Neptune. Both were thought to have the gift of m'teoulin (magic).
In 1820, at age 45, she traveled with her children and stayed at migratory camps in the company of the Neptunes or her sister. Pelagie provided for her children and herself by trading baskets, animal skins and moccasins. Later in her life, she sold pictures of herself.
"Like Native American women, Black women lived lives circumscribed by, but distinct from, the dominant white culture."
Black women have lived in Maine since early Colonial times. The fact, however, that so few — 323 over the age of 14 — lived in Maine in 1820 and that they were scattered throughout many of Maine's small towns, especially along the coast — meant they were only beginning to develop a strong cultural identity together.
In 1820, 79 black women over the age of 14 lived in Portland, representing the largest concentration of black women in any Maine town at this time.
Eight years later, Reuben Ruby and eight other black men called for the creation of the Abyssinian Church — which would become the third oldest African American church in the United States.
The church provided an important foundation for a growing black cultural identity. It is important to note that while black men were credited with creating the church, in the application for membership women were in the majority, 14 to 10.
One can only imagine this lack of acknowledgement for the women was a result of coverture.
Black women arrived in Maine at a variety of times and under varying circumstances.
Mary Ann Barnett, for example, came from Guyana in 1801 when she was 11. She married Andrew Barnett, who was several decades older than she, and together they had 12 children.
Barnett claimed kinship with a white plantation owner and upon her marriage she received an inheritance from him.
Her guardian wrote, "I am glad your choice has fallen on your own colour … As to sending over your capital it will be necessary to marry and to send over proper certificates of your marriage, attests of good character of your husband, and his power to some person to receive his money," as shared in Maine's Visible Black History authored by H.H. Price and Gerald E. Talbot.
Sarah Peters was the first black woman in Peterborough, present-day Warren. A Capt. McIntyre bought her in Guinea for $50–$100 and brought her to the United States. She married a man who was freed because he served in the Revolutionary War, and she had three sons.
In spite of being fairly well integrated into the various communities — Brunswick schools were integrated in 1826 — and though evidence suggests black women held jobs similar to white women of the time as midwives, servants and farmers, their husbands' choice of work was limited by their race.
Many black men worked in the maritime trades and service sector (cooks, barbers, hackney coach drivers). Black women, like white women, were dependent on their husbands.
In 1820, Maine's new statehood helped foster a sense of optimism for some for the future. "In politics, culture, and economics, the first half of the nineteenth century was an era of new opportunities in Maine," wrote the editors of Maine: The Pine Tree State from Prehistory to the Present.
Simultaneously, more people were embracing the Protestant belief that one could perfect oneself. Although women were barred from political activity, the women who negotiated their lives in 1820 helped set the framework for the women's activism made possible by the new opportunities that followed.
Mazie Hough, an associate professor of history and women's, gender, and sexuality studies, was with the University of Maine for 27 years. She retired in September. Jennifer Pickard is an instructor in history, Maine studies, and women's, gender, and sexuality studies.
The politics of slavery
By Mary Freeman
The commemoration of Maine's bicentennial presents an opportunity to learn more about local African American history.
Despite Maine's reputation today as one of the whitest states in the nation, people of African descent have been present since the early days of 17th century English settlement.
Elite English settlers bought and sold African slaves, who fulfilled a variety of working roles in Colonial Maine. Slavery in Maine came to an end in 1783, when the Massachusetts Supreme Court declared that slavery was abolished under the state constitution.
The court responded to persistent lawsuits by slaves attempting to sue for their freedom and it recognized the military service of black men in the Continental Army during the American Revolution.
The event of Maine's statehood was inextricably bound to 19th century debates over slavery.
After Maine voters approved their state's separation from Massachusetts in 1819, Maine became embroiled in a major political crisis that called into question the unity of the nation.
When Missouri also requested its statehood in 1819, Congress became locked in a stalemate over the question of whether slavery ought to be permitted there.
Northern politicians were concerned that the spread of slavery into new states would give disproportionate power to Southern congressmen. The crisis was resolved in 1820 with the infamous Missouri Compromise, in which Maine's admission as a free state was tied to Missouri's simultaneous entry as a slave state.
This compromise maintained an even number of slave and free states, and it set a precedent for the future western expansion into the Louisiana Territory. Congress forbade slavery in territory north of the 36 degrees 30 minutes latitude parallel, except in Missouri.
In 1820, many white Mainers bristled at the idea of their statehood being tied to that of slaveholding Missourians. But few opposed slavery on moral grounds, and most held racist views of African Americans.
Maine's free black residents had to fight for equal rights in their home state. They won some significant political victories.
Maine's 1820 constitution upheld voting rights for African American men, though women and Native Americans were excluded.
Furthermore, the port towns of coastal Maine offered sources of stable employment that could support the growth of vibrant free black communities. Some individuals were able to advance through the economic ranks to become entrepreneurs of small businesses.
For example, Reuben Ruby rose to local prominence in Portland as a hack driver, founder of the Abyssinian Meeting House, and vocal abolitionist.
Despite the attempts of most white Mainers to avoid confronting the issue of slavery, the local activism of free black people like Ruby forced it onto the table for debate.
Mary Freeman is an assistant professor of New England history.
The climate, other than political
By Sean Birkel
Maine became a state toward the end of an interval of cool climate known to scientists as the Little Ice Age (about 1300 to mid-1800s).
This was a time when Arctic exploration was hampered by thick sea ice, and when glaciers in the Rockies, European Alps and elsewhere were more expansive than they are today.
In Maine, winters were typically more severe than now, and the growing season was two to three weeks shorter.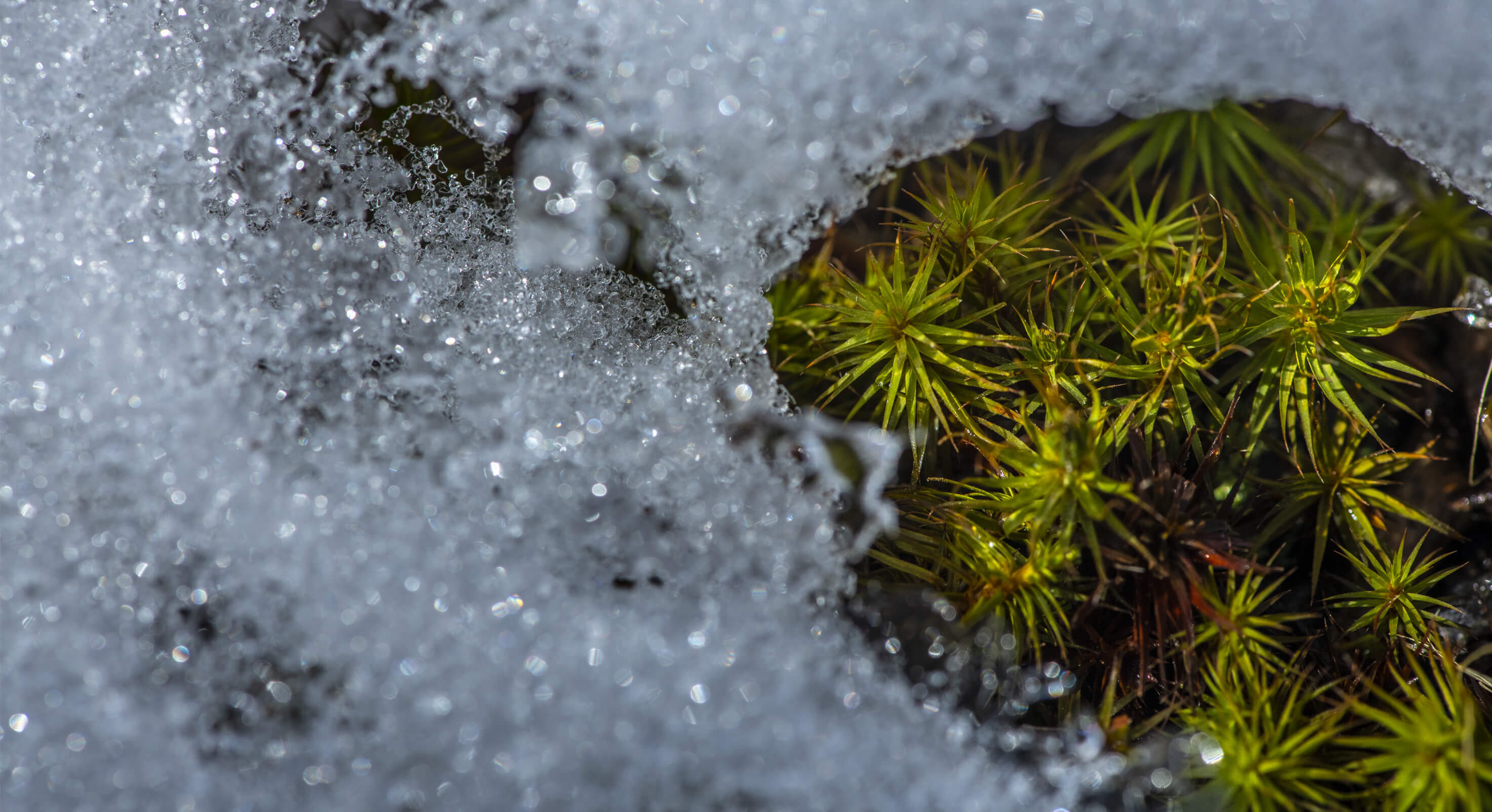 In 1815, just a few years before Maine's statehood, the volcano Mount Tambora erupted in Indonesia. This eruption, the largest in recorded history, resulted in tsunamis and thousands of deaths.
The eruption also ejected a massive amount of material into the stratosphere that, for a few years, diminished the sunlight reaching Earth's surface.
Although the distant connection was not known at the time, Tambora's eruption had a significant impact on the climate of Maine and New England, causing what became known as the "Year Without a Summer" in 1816. Some call that year "Eighteen Hundred and Froze to Death."
Typical warm or hot days were followed by unusually cold air from Canada, causing snowfall and killing frost in June and August. This ultimately led to failed crops and great hardship, which convinced many farmers to leave Maine and head west to Ohio in search of better conditions.
The winters after the Tambora eruption were unusually severe, as well.
According to the 1875 book "History of Castine, Penobscot, and Brooksville, Maine; including the Ancient Settlement of Pentagöet," Penobscot Bay froze "so as to permit a passage to Belfast upon the ice, some four or five times only."
The account continues, "The first three times in which this event occurred were the three consecutive years 1815, '16 and '17." (These winters are taken to be from 1815–16 through 1817–18.)
Meteorological observations from Dennysville, in the Down East coastal region, indicate the winters of 1816–17 and 1817–18 were particularly bitter. On several mornings, temperatures reached near or below minus 20 degrees F.
In February 1818, Dennysville observer T. Lincoln recorded two consecutive mornings — one minus 31 degrees F and the other minus 32 degrees F. Another reached minus 28 degrees F.
According to 1895–2018 data from the National Oceanic and Atmospheric Administration, Maine's statewide average climate is now about 3.2 degrees F warmer than it was in the late 1800s.
Sean Birkel is a research assistant professor with the Climate Change Institute and the Maine state climatologist.
Cake, and other sweet confections

By Rachel Snell
A manuscript recipe collection attributed to Mary Woodward Marshall and likely compiled around the time of her marriage in the early 1830s provides a sense of the recipes circulating within Maine around the time of statehood.
Manuscript collections from this period rarely contain everyday cookery, focusing instead on cakes, puddings and other sweet confections.
Among the recipes is an old New England favorite, Bird's Nest Pudding. A variation on the stalwart apple pudding recipe found in American and British recipe collections from the mid-18th through the 19th century.
Bird's nest pudding arranged whole, cored apples within a sweetened batter or custard. Common in manuscript collections, Bird's Nest Pudding first appeared in print in Lydia Maria Child's classic compendium of inexpensive New England foodways, "The American Frugal Housewife" in 1833.
The recipe achieved its status as a mainstay in New England kitchens for its ease of preparation and its adaptability. The quick-to-whip-up dish could be baked alongside the main dish in a hearth or oven and could be easily expanded to accommodate additional guests.
The cook could add sweeteners, spices and other flavorings as her taste and pocketbook permitted.
Marshall's recipe is a particularly frugal version with just two eggs and the apples sliced in half, likely to stretch the number of servings.
Sweetness would be added to the dish by the accompanying sauce, that is unspecified in Marshall's collection but would likely a custard-based sauce.
The Bird's Nest Pudding recipe and others within Marshall's collection parallel recipes compiled in New England and throughout the northeastern United States during the same period.
The prevalence of puddings, fruit pies, tarts, creams and syllabubs reveals the continuation of British traditions in American cookery during the early decades of the 19th century.
Maine cookery, at least in the written record, likewise had not yet differentiated from the rest of the Northeast. Instead, this distinction would develop over the 19th century and would not be recognized and celebrated until the 20th century.
Rachel Snell is a lecturer in the Honors College.