For many summer visitors, the thrill of the hunt is part of the Maine vacation experience.
That might mean stopping at a renovated chicken barn to find a used book for afternoons lounging by the lake or visiting antique stores in search of the perfect lamp to complete the interior design of a summer home.
But for many Maine residents, the exchange of secondhand goods plays a more practical role in everyday living, from back-to-school clothes shopping at consignment stores and thrift shops, to trading in bikes and skis that children have outgrown at swap-and-sell events, to scanning Facebook Marketplace or the printed publication Uncle Henry's for furniture, or holding a yard sale to earn a little extra pocket cash.
In Maine, the reuse economy takes many forms. And it has for generations.
The state is home to at least 450 formal reuse businesses, according to research led by Cynthia Isenhour, a professor of anthropology and climate change at the University of Maine.
"It seems Maine has a particularly vibrant reuse economy, and that raises a lot of interesting questions about why, as well as what the advantages might be," Isenhour says.
Isenhour's research collaborator Andrew Crawley, a professor of regional economic development at UMaine, found the number of reuse businesses in Maine, as a proportion of the total number of businesses, is consistently high over time and relative to most other states.
"Reuse is not recycling," Isenhour says. "Recycling takes products, disassembles them into their component parts and makes something new. That process is often time, labor, energy and emissions intensive. The benefit of reuse is that you're using the same product, in its same form, for longer. The act of reusing a secondhand good is that you're offsetting demand for new production, and all of the associated materials and emissions."
While Maine has not yet implemented formal policies to specifically support reuse, some evidence suggests that many communities are contributing to waste-reduction and sustainability goals through reuse, Isenhour wrote in "Maine's Culture of Reuse and Its Potential to Advance Environmental and Economic Policy Objectives," which was published in Maine Policy Review.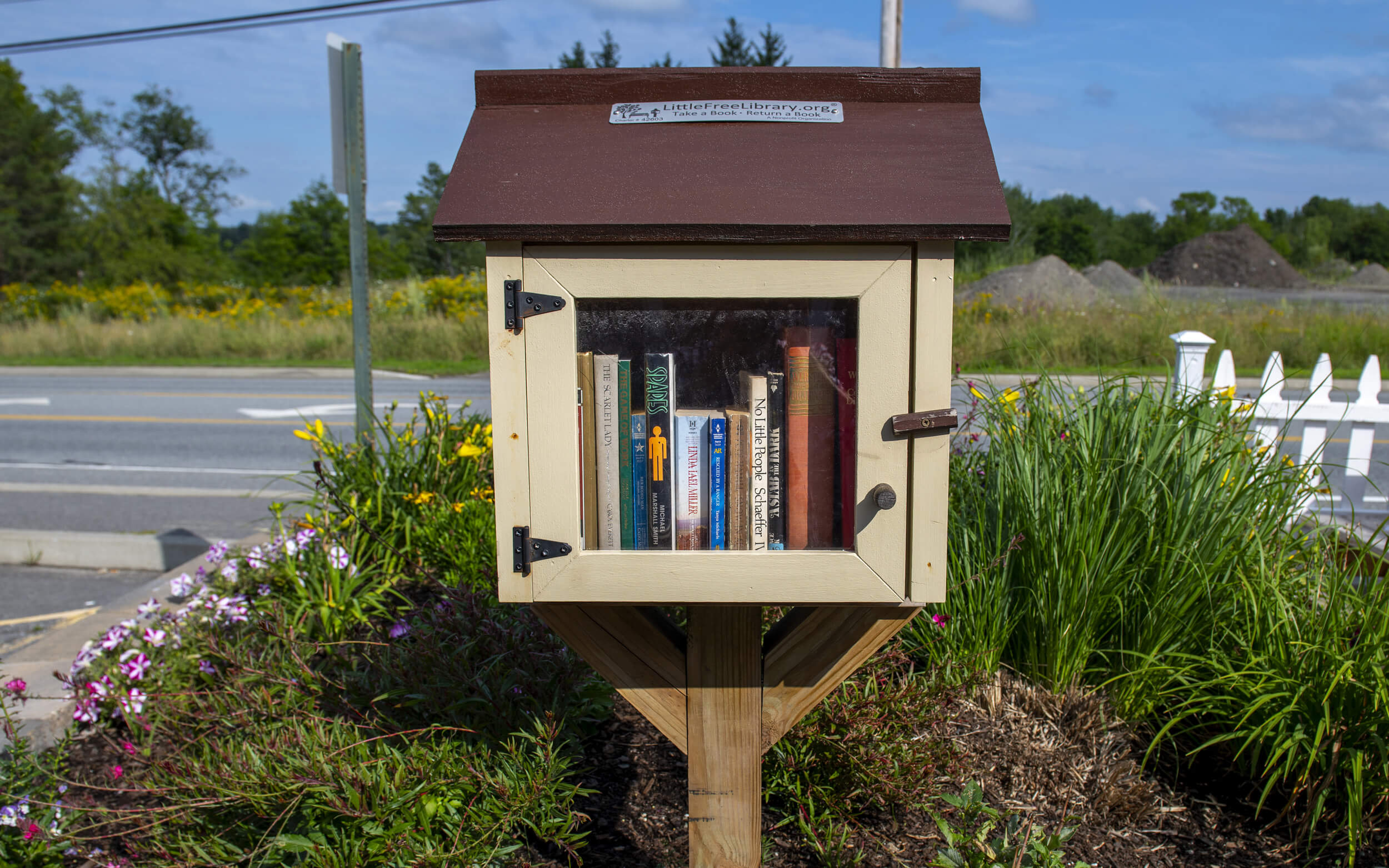 More than 90 transfer and recycling stations throughout the state offer opportunities for reuse. Through transfer station take-it shops or community donation drives, 65 programs collected nearly 3,000 tons of reusable materials in 2014, according to the Maine Department of Environmental Protection (Maine DEP).
Strong participation in reuse likely contributes to Maine's standing as a state with one of the lowest per capita waste generation rates in the nation, according to Isenhour.
In her cultural anthropology research, Isenhour is exploring Maine's vibrant reuse markets and their potential to advance social, environmental and economic public policy goals.
Through conversations with residents statewide, archival research and spatial economic modeling, Isenhour and colleagues aim to learn more about the historical construction, contemporary relevance and potential of the secondhand economy in Maine.
In most applications, reusing items as opposed to producing new ones saves water, energy, time and labor, Isenhour says.
"The ecological gains are typically clear, but we have almost no data on the economic and social benefits of reuse or the potential social costs of formalizing reuse practices," says Isenhour, who is a faculty associate in the Senator George J. Mitchell Center for Sustainability Solutions.
In ResourcefulME, a five-year project funded by a $265,000 award from the National Science Foundation, Isenhour explores the potential of secondhand economies in Maine. The project also is a springboard for a May Session digital ethnography field school led by Isenhour and Kreg Ettenger, associate professor of anthropology and director of the Maine Folklife Center.
The project, now in its third year, began with a spatial analysis of formal reuse markets nationwide. Crawley analyzed the formal reused-merchandise retailers in relation to each state's economy and employment figures.
"The work paints a truly interesting picture and sheds light on a sector often ignored in formal economic analysis," according to Crawley. "The growth and size of the reuse sector is growing nationally, and so its importance to the whole economy cannot be underestimated."
People have been talking for a long time about the culture of thrift, Yankee ingenuity, "and we certainly find lots of evidence for that," Isenhour says. "The perception is that it's something Mainers have always done. It simply doesn't make any sense to many Mainers to waste things."
Isenhour and Brieanne Berry, who is pursuing a Ph.D. in anthropology and environmental policy at UMaine, have reached out to Maine reuse business owners, and distributed a household survey to track how and where people buy and dispose of items. Using information from more than 600 respondents, they determined almost 90% of Maine residents participate in the reuse economy, with about 68% taking part by giving things to stores such as Salvation Army or Goodwill.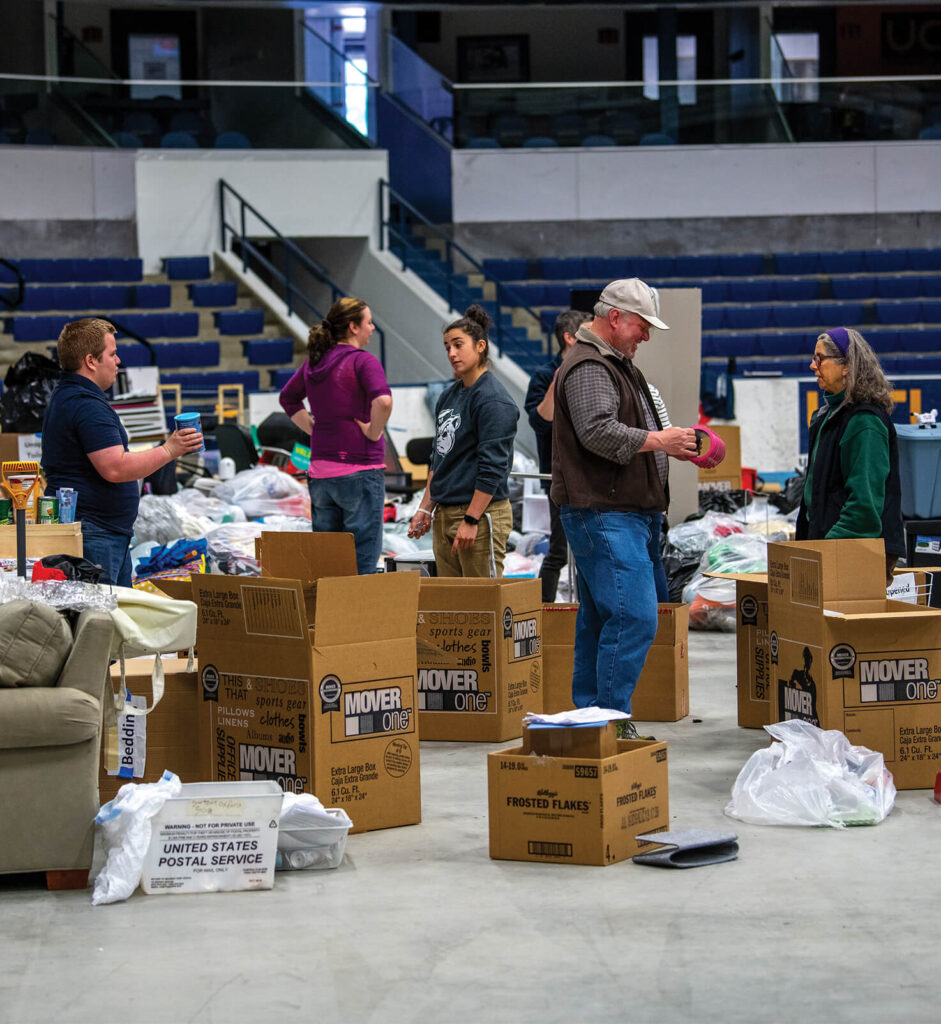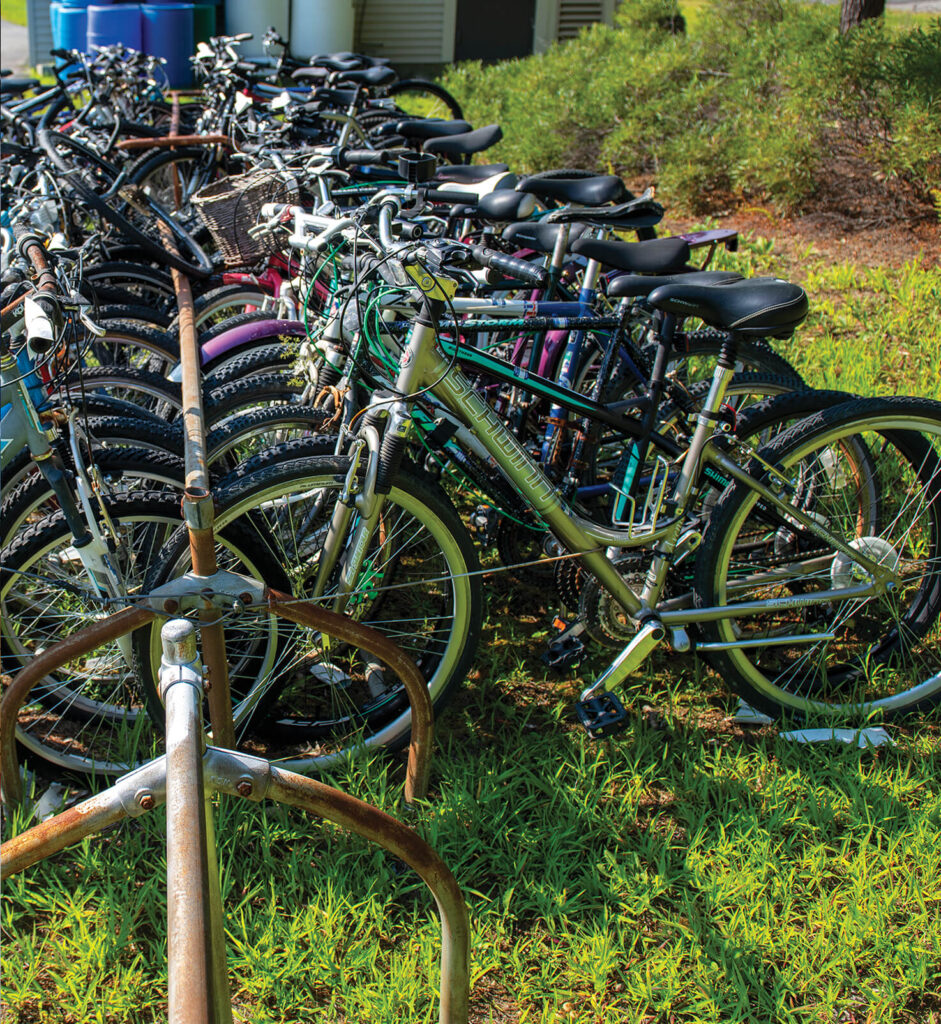 However, the oversupply of secondhand goods raises other concerns, she says.
"We have this huge amount of supply going into the (national reuse) system, but there is much less demand for secondhand goods," Isenhour says, adding that in Maine, many people are giving away objects, but many also are buying secondhand items, so the gap between donating and buying isn't as significant as it may be in other places in the country.
"A large part of it is still going into the waste stream, but we're also hearing a lot of it is getting shipped overseas, which raises some environmental and social justice issues, as well. Like when you end up damaging textile markets in Africa because they're essentially being flooded with what ends up as waste," Isenhour says.
Incentives are needed to encourage people to buy secondhand, she says, to keep items circulating more often in local regions.
Isenhour and Berry will more fully analyze the survey data while bringing the research to the community level and into households. They plan to work with households in three Maine communities, tracking budgets, conducting consumption inventories and interviewing residents about their history of participation with reuse.
The case studies are designed to determine how much money is saved by buying used items, and to provide deeper ethnographic information about meaning and value. The researchers also hope to learn if people who are participating extensively at the local level have higher levels of social capital, or trust in their community.
"There's a continuous thread in the social anthropology research which suggests that folks who have reciprocal networks of support for exchange oftentimes have much higher levels of social capital, and also tend to be in much more resilient communities," Isenhour says. "So when shocks come, the market drops out, people that have alternative procurement networks tend to feel much more secure. It's about community ties."
Before moving to Maine in 2013, Isenhour lived in three other states and overseas.
"I've never seen a reuse economy like this," she says of Maine's market. "You're driving down Route 1 and almost every business has some form of reuse or repair — small engine repair, a boat workshop where they're fixing boats, an antique store, a flea market. That to me, as an anthropologist, is so interesting to think about. We can say New England has this culture of thrift, but why? Those are the really interesting anthropological questions — to trace that back — because culture doesn't fall from a tree, it's constructed with the environment."
Maine's unique reuse economy drew Isenhour in as she looked for her next research project.
"My whole career has always had a focus on sustainability and alternative modes of consumption," she says, adding that this project had those elements, among others, including climate adaptation and resilience.
"Resiliency is about much more than just money. It's also about these social networks of support and reciprocal relations of exchange," says Isenhour, who earned a Ph.D. in anthropology from the University of Kentucky in 2010 and served as an Andrew W. Mellon Postdoctoral Fellow in Environmental Studies at Centre College before joining UMaine's Department of Anthropology.
In terms of consumption, Isenhour is interested in finding ways to change linear production-consumption-disposal systems into more circular, efficient economies.
For nearly five years, she has been an active member of the Materials Management Team in the Senator George J. Mitchell Center for Sustainability Solutions. Materials management refers to the overall life cycle of objects from raw materials, to products, to end disposal. The group of interdisciplinary researchers aims to engage stakeholders who range from waste producers, such as grocers and restaurateurs, city officials and hospital staff, to waste professionals, including incinerators, composters, digesters, landfill operators and transporters, to regulators, such as Maine DEP and the state Legislature.
"It's a great group of folks coming at the issue of waste and materials management from diverse perspectives," Isenhour says. "Together, we've written policy reviews for the state Legislature, researched the emergent risks of more circular food systems, and helped bring together a statewide stakeholder working group around policies to reduce food waste."
Isenhour says that while ResourcefulME focuses on more than waste reduction, it is still part of the team's research and has the potential to influence policy.
Momentum around reuse is picking up on the policy level, Isenhour says, adding she has heard city or town managers, selectpeople and staff at state agencies talking about it more frequently over the past few years.
"If we know, and we do, that eventually resources are going to become more expensive, then secondhand markets are going to become more vibrant everywhere," Isenhour says. "They already are in cities; the very progressive, forward-thinking places. What does that mean for rural places like Maine? What structures do we have in place to make sure our secondhand economy is fair and strong?"
Reuse initiatives in cities and states nationwide include considering eliminating sales tax on secondhand goods, since they were already taxed once; passing right to repair laws, which are intended to allow consumers the ability to fix their own electronic devices; implementing education campaigns; and organizing repair cafes or hosting materials exchanges.
A lot of money, resources and emissions could be saved if Maine had programs that could help extend the lives of goods already in existence, Isenhour says.
Sweden, for example, gives taxpayers a rebate if they repair rather than replace a product, while New York City hosts materials exchanges and has a robust grant program to encourage reuse, Isenhour says.
"I really want the project to have policy implications," she says. "I'd like it to be useful for the Maine Department of Environmental Protection and the state Legislature. Even beyond Maine, because so many states and cities are really focusing on reuse as one of their primary strategies for sustainability."
Isenhour says she hopes the research can offer policymakers the data they need to inform decisions on designing reuse policies that contribute to local economic development.
"We can think about reuse as an interesting and innovative way to build upon something that Maine already has," she says.
Policies almost always are more effective if you're adding to something that already culturally makes sense to people, Isenhour says.
"If we're thinking about sustainable livelihoods and resilience, why not build on something that's already strong here?" she asks.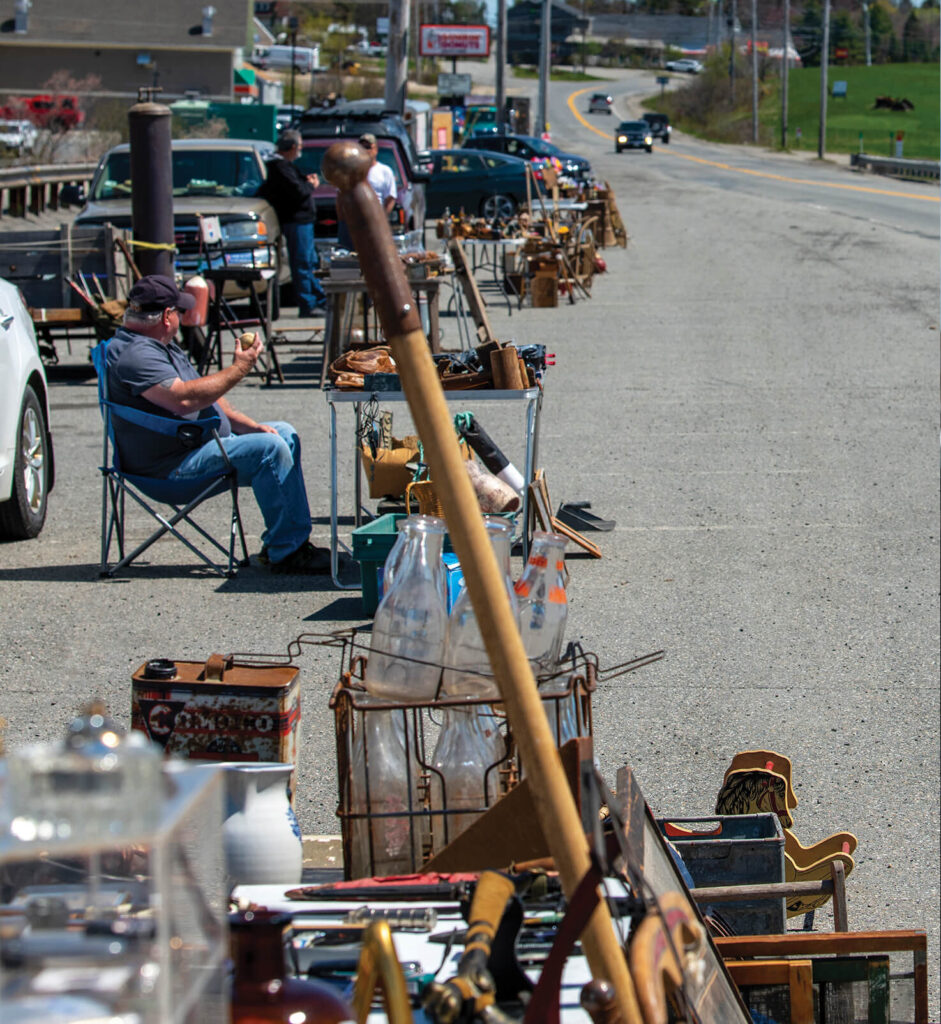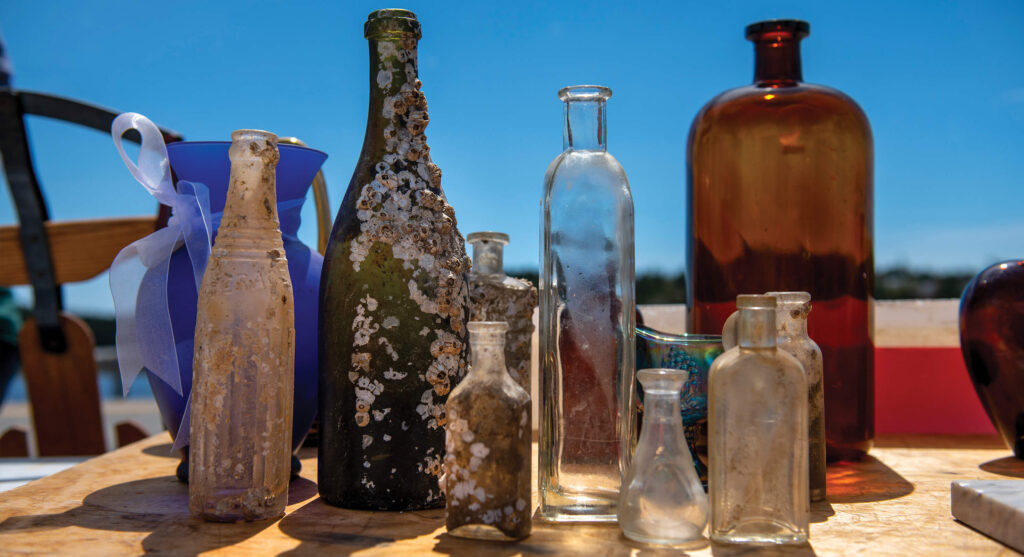 Isenhour wonders what lessons could be taken from Maine's strong reuse economy to inform others around the country.
"Our state motto is about leadership. Maine has already tried a lot of this stuff out, so we could be in a leadership position to really focus on reuse as a policy goal."
The current linear economy in much of the world takes resources from the ground to make products that are then used and thrown away. This take-make-waste system is no longer working for businesses, people or the environment, according to the Ellen MacArthur Foundation, a charity based in the United Kingdom that aims to accelerate the transition to a circular economy, which would build economic, natural and social capital.
A circular economy involves gradually decoupling economic activity from the consumption of finite resources, and designing waste out of the system. Underpinned by a transition to renewable energy sources, the system aims to keep products and materials in use, according to the foundation.
While economic growth is often thought of in terms of production, it also can come from efficiency gains, or value captured instead of wasted, Isenhour explains. Economies are currently wasting a significant portion of productivity that ends up being incinerated or landfilled.
For most Maine municipalities, waste disposal is one of the top three costs, according to Isenhour. Funds spent on tipping fees at landfills and incinerators could instead be spent on schools, roads or emergency services, she says.
In addition, there is hidden value in secondhand markets that is not currently being accounted for, Isenhour says. Based on the survey responses, the team estimates that Maine residents spend at least $570 million per year on used products.
"I think it's this silent contributor that's doing quite a bit," Berry says of Maine's reuse economy. "Not just economically, but socially and environmentally, as well. I think in rural places where they are losing their stores, the towns get so small, there's no reason for a new first-order market to be there, but people can still trade, buy and sell things, and build community that way."
The reuse economy also can benefit rural communities in terms of labor.
"A lot of folks make their living this way — investing their time and energy to find, clean, sort and market used goods that still have value, but that were lost in the system," Isenhour says. "While this labor is definitely undervalued, it is important work — recapturing value through a process of labor and care. While we don't have a good way to account for this value added, we do know that the reuse sector supports a lot of our citizens."
Yard sales are a sure sign of summer in Maine. Whether they are held by families looking to get rid of forgotten items gathering dust or by organizations aiming to raise funds for a cause. Today, they can be all-day shopping excursions for bargain hunters, such as Maine's Ultimate Yard Sale in Cumberland Center and Cornville's 10-mile Yard Sale.
"I think in Maine people get so excited for summer, everyone's just like, 'Let's have a yard sale!'" says Berry, who, in addition to working with Isenhour, is conducting her own research in Old Town, looking at how people use the secondhand economy to make a living and form community ties.
Every Maine resident Isenhour has spoken with about reuse seems fascinated by the topic.
"Perhaps that is because there are a lot of different reasons to be interested in reuse and motivated to participate," she says.
According to the team's survey, most people offer goods for reuse to help those in need or prevent waste. Others simply have too much stuff or say they are concerned about the environment. While some sell used items to make money.
The motivations of those who buy used goods also are complex and complicated, Isenhour says. Many recognize that used goods are more affordable while others are driven by the desire to reduce waste or because they enjoy secondhand shopping and the thrill of the find.
Isenhour and Berry say they were surprised by their survey results, which suggest that while waste reduction is one of the primary motivators for offering and acquiring used goods, many respondents didn't associate waste reduction with environmental concern.
"I really do think it comes back to this idea of thrift and ingenuity," Isenhour says. "The cool thing here in Maine is that it's not shameful at all for most people to shop secondhand. Instead, if you find something really good, it's like bragging rights: 'You won't believe what I found.'"
Unlike high-end vintage flea markets in places like New York City, Berry says Maine's reuse economy offers something for people of varying means.
"Driving around Maine it feels like there's reuse everywhere," she says. "In every small town, you can go to the take-it shop at the transfer station and find something used, and it's not a big deal if you find it at the dump. People are proud of that."
In the long term, the volume of goods moving through our systems will need to slow in order to cut waste and aid the environment, Isenhour says.
"Reuse is a great way to do that, but we'll likely need stronger support for these systems in the future," she says.