Many University of Maine students have started businesses with guidance and resources offered by UMaine, including at the Foster Center for Student Innovation. UMaine Today interviewed three alumni who have achieved success.
Ryan Beaumont, Mobility Technologies
Ryan Beaumont, CEO of Mobility Technologies, earned a bachelor's degree in mechanical engineering in 2004 and a master's in 2007.
While pursuing his master's degree, Beaumont started R.M. Beaumont Corp., based in Brunswick, Maine, which provides engineering services and commercialization support to firms around the state.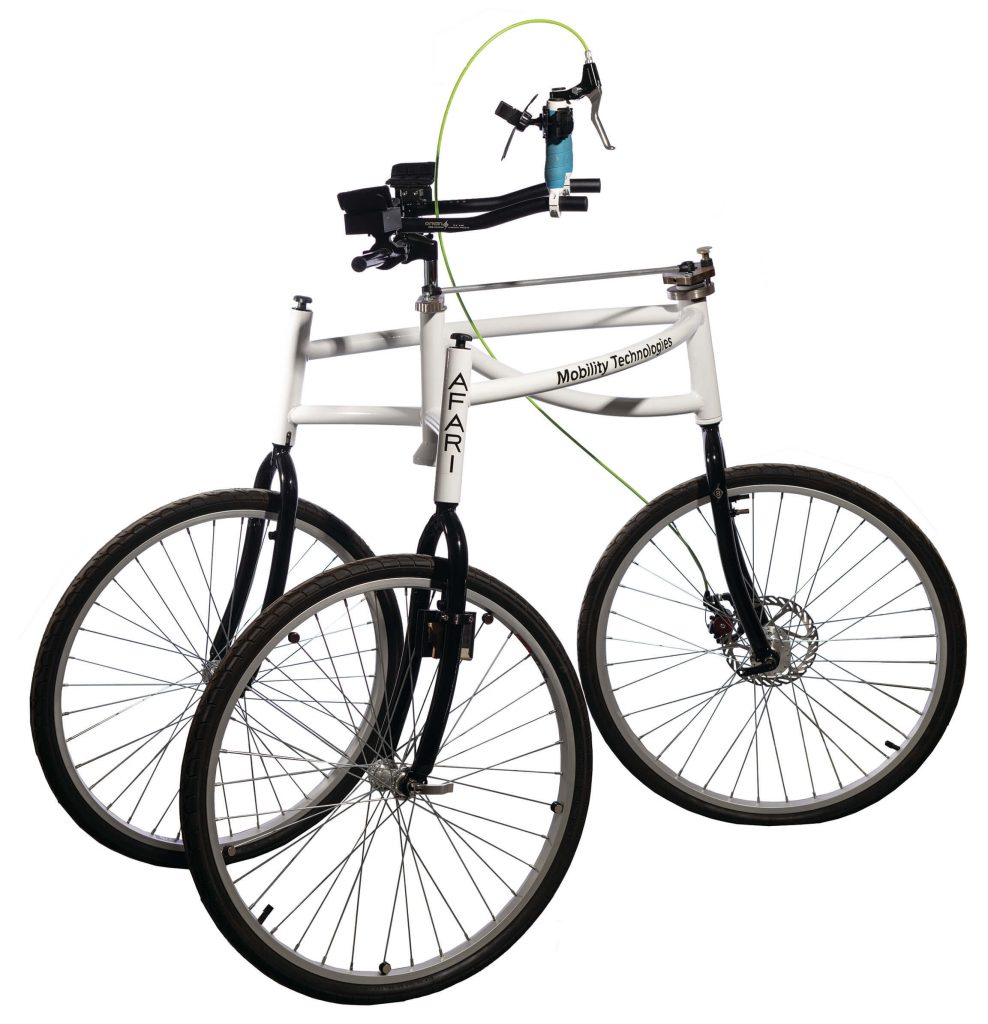 In 2016, Beaumont was contacted by Vince Caccese, one of his former mechanical engineering professors, who told him about an opportunity to become a commercialization partner with UMaine for the Afari, an all-terrain walking aid that helps people exercise independently. Many Afari users are people who have had a stroke or are living with conditions such as Parkinson's disease or multiple sclerosis.
Mobility Technologies was formed to sell the Afari, which was invented at UMaine by professors Liz DePoy and Stephen Gilson, and engineered by Caccese. Gilson's design of Afari led to its selection for the Cooper Hewitt, Smithsonian Design Museum's "Access+Ability" exhibition in New York City; DePoy wrote the successful grants that supported development of Afari technology.
The company has partnered with the Foster Center's Innovate for Maine internship program.
"We've had two interns from this program who were both highly qualified and eager to be a part of a startup," Beaumont says. "Their training in innovation has given us more focus on solving problems for our customers."
Biggest eureka moment: Originally the Afari was just a consulting gig for me. But after a year, I realized, "Hey, there's a real opportunity here and I could be driving it." In 2017, we received so many positive testimonials from our customers, and it was a much-needed validation of four years of hard work.
What it takes to start a business in Maine: It is pretty easy to start a business in Maine because there are so many resources available. We've benefited from the help of several mentors.
What you know now that you wish you had known from the start:
You have to be comfortable hearing "No" many times and in many different ways. It isn't bad — it helps to carve your path.
Advice for student entrepreneurs: Often what you think are the biggest problems are not. Seek advice from your team and mentors. Learn how to ask questions and listen.
What's next? I'd like to get involved with artificial intelligence in a future venture.
Charles Friedman, Flowfold
Charles Friedman founded Flowfold, a minimalist outdoor gear company, in 2010 while pursuing a civil engineering degree.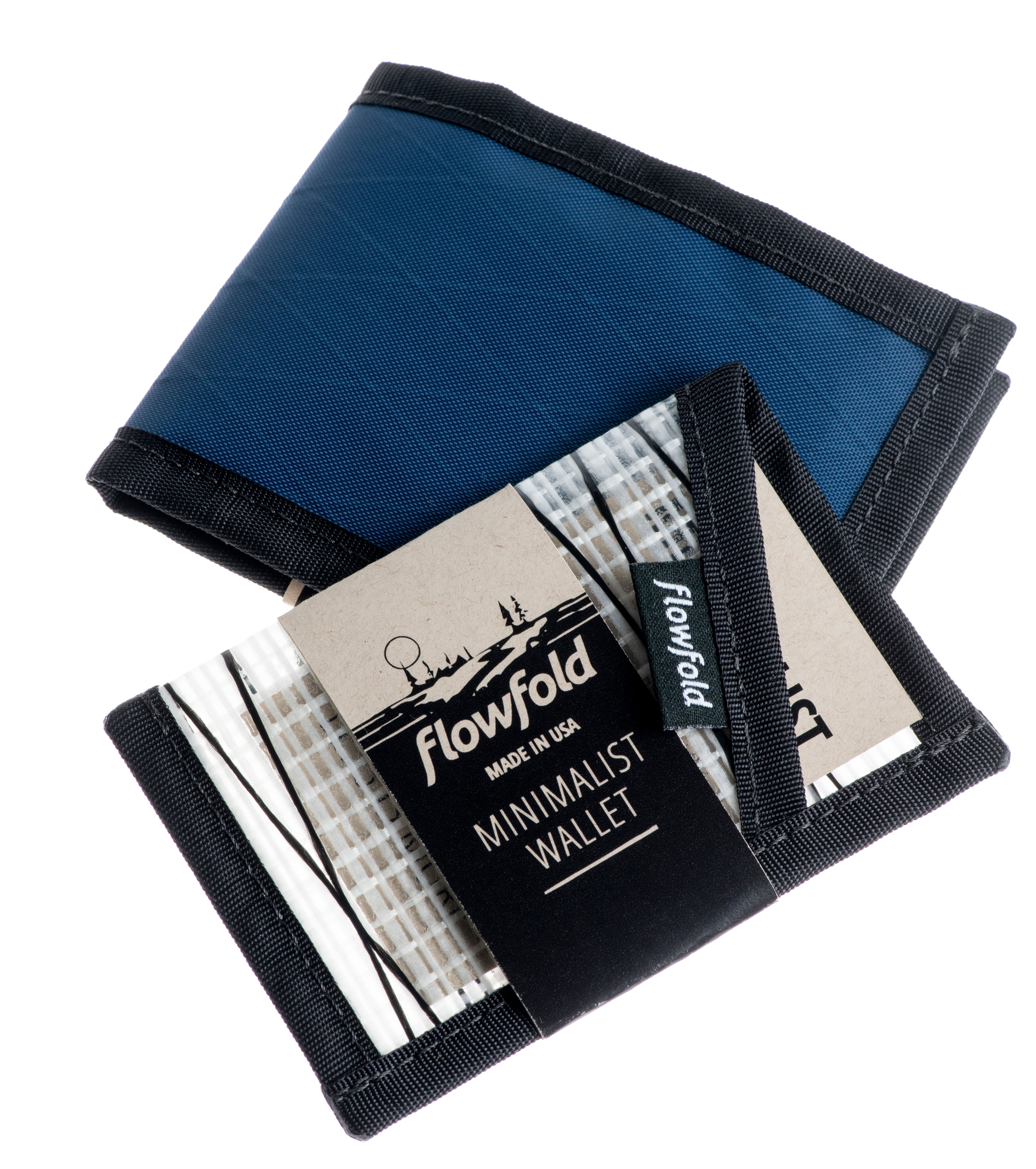 The Gorham, Maine company now has seven employees. Flowfold makes wallets, travel bags, backpacks and dog leashes for everyday adventures using recycled materials such as sailcloth and climbing rope.
"As an engineering student, I did not have much business classwork," says Friedman, who credits the Foster Center with giving him an education in entrepreneurship. "The biggest message from the innovation center for me is just how important it is to always try new ideas and never stop innovating because it keeps you way ahead of your competition."
Biggest eureka moment: When I was teaching kiteboarding in North Carolina, I met one of the leading sailboat sail designers in the world who introduced me to automated cutting technology that has been one of the main differentiators in Flowfold's manufacturing processes.
"The biggest message from the innovation center for me is just how important it is to always try new ideas and never stop innovating because it keeps you way ahead of your competition."

Charles Friedman
What it takes to start a business in Maine: You have to have a lot of perseverance. It will take a long time, and patience will be your biggest virtue.
What you know now that you wish you had known from the start: How powerful word-of-mouth marketing is these days, especially with the benefits of the internet and social media.
Advice for student entrepreneurs: Ask for help when you need it and don't be afraid to admit you don't know something.
What's next? We have a ton of new products in our research and development pipeline. Our new facility is buzzing with innovation.
Soren Hansen, Sea & Reef Aquaculture
Soren Hansen, who earned a master's degree in marine biology in 2003 and a Ph.D. in 2016, founded Sea & Reef Aquaculture in 2003 because of his love for coral reefs and his desire to protect marine ecosystems.
Sea & Reef Aquaculture, based in a 12,000-square-foot business incubator at UMaine's Center for Cooperative Aquaculture in Franklin, Maine, aims to reduce fishing pressure on the world's coral reefs by providing aquarium hobbyists with 100 percent captive-bred marine ornamental fish.
Sea & Reef cultures more than 60 species and color morphs of clownfish, dottybacks and cardinalfish, including several unique "designer clownfish" strains. The company, which has 10 full-time employees, sells wholesale to pet stores nationwide and exports fish to overseas markets.
As a student, Hansen's early business help came from the Target Technology Center, now the UpStart Center for Entrepreneurship; his academic adviser David Townsend, professor of oceanography; and Jake Ward, vice president for innovations and economic development.
"This help was instrumental in learning how to start a business and navigate the hurdles that all startups face," says Hansen, whose company has employed several student interns through the Foster Center's Innovate for Maine program.
"We continue to collaborate with the academic world of UMaine by doing shared projects with researchers and sponsoring marine science summer interns," Hansen says.
Biggest eureka moment: 'Hey, we can raise tropical fish in Maine.' The original plan was to establish the company in Hawaii. However, an opportunity arose to develop the company in Maine through R&D at the University of Maine. We were able to take advantage of aquaculture knowledge and infrastructure already established in Maine. Furthermore, we developed methods to overcome the challenge of raising tropical fish in a cold climate.
What it takes to start a business in Maine: It takes grit, like any other place. Maine has a lot of resources available and many people who are willing to help propel new businesses. Any aspiring entrepreneurs should be aware of this and get connected.
What you know now that you wish you had known from the start: That you need twice the time and three times the money to accomplish each milestone of your project. I also wish I would have had a better idea of the struggles and sacrifices that come with starting your own business. The world has a way of glorifying being an entrepreneur. However, few people realize how difficult it is. Now that the company has grown, I am pleased I persevered, but young people need to know that it is not all glory.
Advice for student entrepreneurs: Make sure you have a solid business plan before going to the next step of securing funding and building your business.
What's next? Our next phase is to secure a permanent home for Sea & Reef. I plan to continue expanding the company by taking market share and developing more captive-bred fish species. The last few years we have started to export fish. That is an area I will focus more on in the future. I like the idea of giving back to Maine by growing a company that employs people in Maine while exporting almost 100 percent of our product out of the state and country. That brings money into the state, while creating jobs here.