Brushing her teeth one morning, Anne Knowles wondered what Confederate Gen. Robert E. Lee saw July 3, 1863 at Gettysburg before ordering an attack on Union troops.
That tactical decision cost the South the Battle of Gettysburg and was the turning point in the Civil War.
To find out what Lee observed that morning through binoculars at the top of the United Lutheran Seminary, Knowles digitally placed herself in the boots of the 5-foot-10-inch general. She even took into account the thickness of his heels.
For the project, Knowles began with a 12-foot-by-13-foot map from the Treasure Vault inside the U.S. National Archives.
She traced the map's 4-foot contours from a poster-size compilation published in 1868, and she and her students at Middlebury College brought the redrawn contours into GIS to create a digital terrain.
Then, using viewshed analysis — which Knowles describes as looking at the landscape through 3-D glasses — she acquired the perspective that Lee had more than 150 years ago.
Knowles saw what Lee saw.
More importantly, she saw what Lee didn't see prior to ordering 18,000 soldiers in the Confederate Army to attack what he incorrectly thought was a vulnerable position of the Union Army.
Knowles' research suggests that when Lee ordered Pickett's Charge, he couldn't see nearly a third of the Union troops.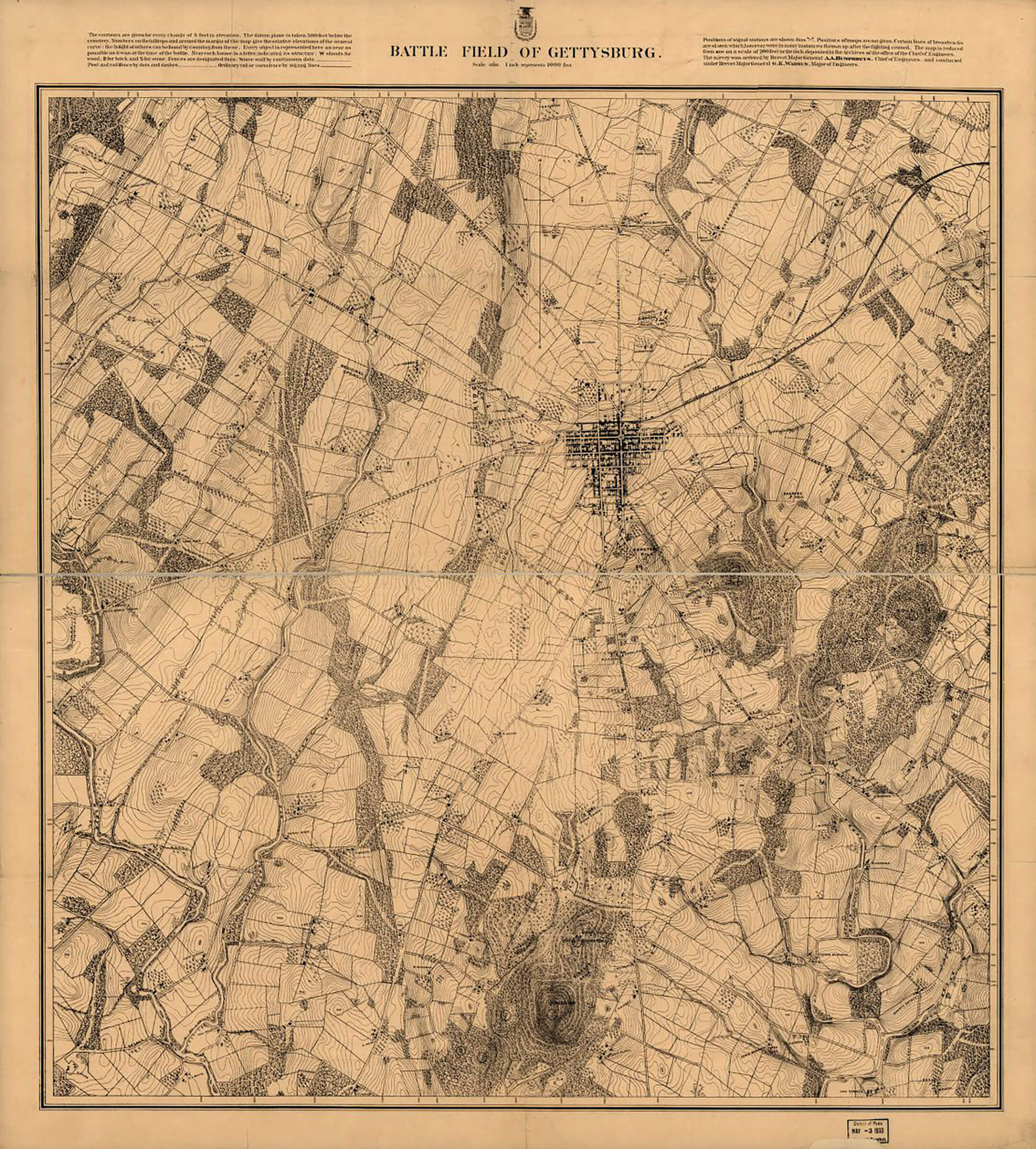 "Without full knowledge, he set his men up for a dreadful defeat," says Knowles in her nine-minute TED-Ed talk titled, "A digital reimagining of Gettysburg."
Lee's line of sight had been a missing part in the discussion of the Battle of Gettysburg, says Knowles in the talk, which has been viewed online nearly 75,000 times.
And now, she says, seeing is believing.