As a child, Kimberly Dao loved watching surgeries on medical shows. And when she began volunteering at a nursing home when she was 11, she knew she wanted to work in the medical field.
The 2014 University of Maine graduate now is on track to earn her M.D. in 2018 from Tufts University School of Medicine.
Dao plans to practice family medicine in rural Maine.
"The ability to get to know your patient within the context of their community is a privilege unique to rural medicine and family medicine," says Dao, a biology major who was in the UMaine Honors College, and who minored in child development and family relations.
Dao, who grew up in Saco, Maine, was a 2010 recipient of the Senator George J. Mitchell Scholarship Award at Thornton Academy.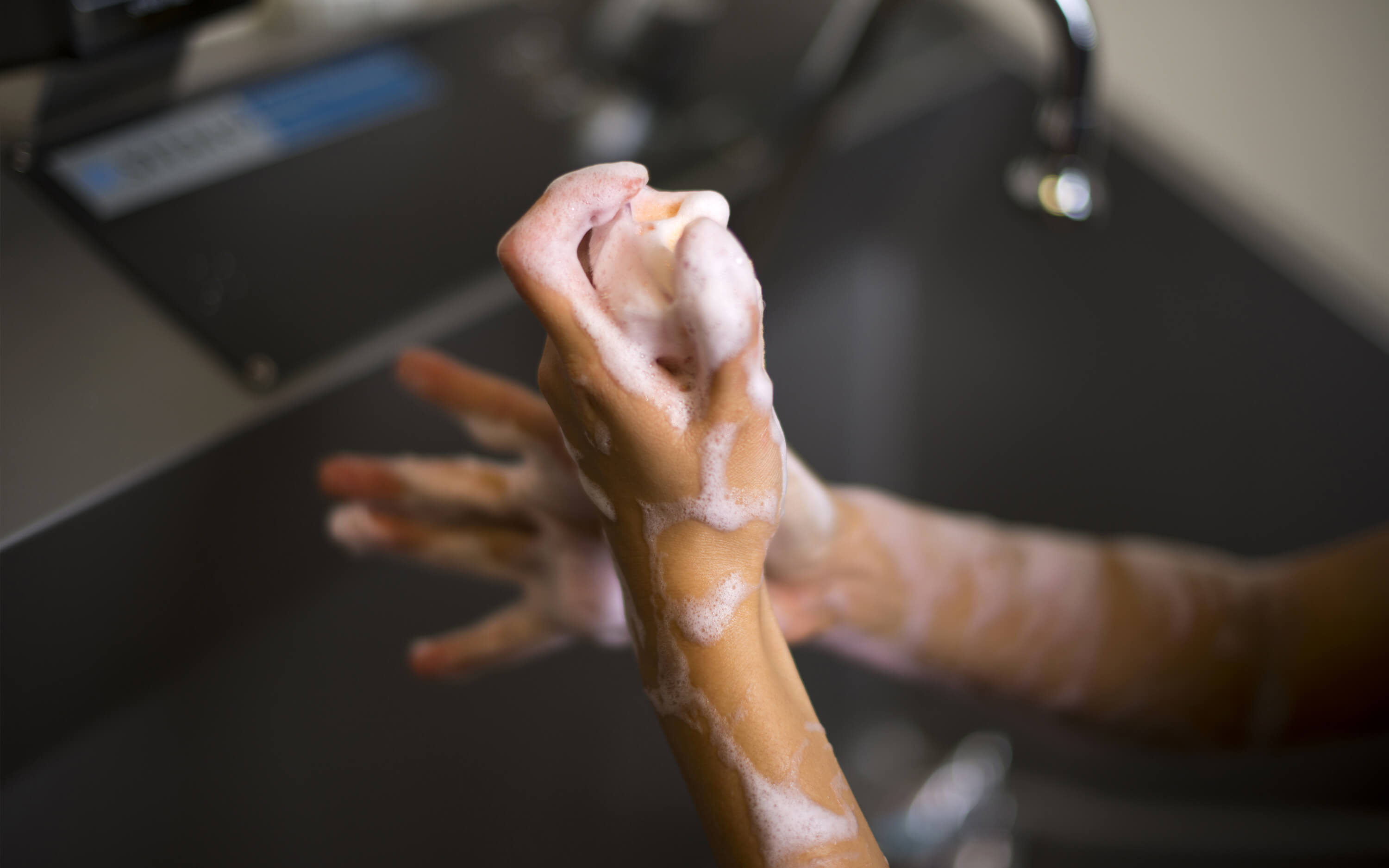 Receiving the award — given to increase the likelihood that youth from every Maine community will aspire to and attain a college education — has had a lasting influence on her desire to practice medicine in the state.
"This state is beautiful and holds character that rings true to me. I have been the recipient of goodwill and dedicated help, not just financially but from people who go out of their way with only the desire to see me accomplish my goals," says Dao.
"I believe progress is slow-moving and takes diligence, and family medicine in Maine will hopefully be my way of contributing."
Dao was accepted into Tufts University School of Medicine after applying to the Maine Track Early Assurance Program. The program guarantees admitted applicants acceptance into the Maine Track at TUSM at the end of their sophomore year.
Now in her third year of medical school, Dao's rotation is at Mid Coast Hospital, a 93-bed independent not-for-profit facility in Brunswick.
Her nine-month rotation is part of the Maine Medical Center/Tufts University School of Medicine Longitudinal Integrated Clerkship program. Dao is training in obstetrics and gynecology, pediatrics, family medicine, internal medicine, psychiatry and general surgery.
Becoming a physician has, at times, been emotionally taxing. Dao says she's had to adapt to medical emergencies, or code blues, in which the outcomes are not always successful.
"I want to move beyond the physical boundaries of a medical office and integrate health care into the community."

Kim Dao
"Unlike the movies, the success rate of CPR is actually quite low. I was with the medical team (at Mid Coast Hospital) during a code blue when the physician had to make the call to stop all interventions," says Dao.
"I stayed with the nurse to talk with the family. It was difficult to maintain my composure as the family was delivered the news. I wanted to cry with them, although that was my first time meeting them."
Immediately following the code blue, though, Dao witnessed a young couple joyously arriving at Mid Coast for the birth of their baby.
"I know I want to be there for all of the moments, offering whatever I can. That's what practicing family medicine means to me, and medical school has reinforced that passion," she says.
Community volunteering has been an integral part of Dao's life and worldview. During her first two years at Tufts, which she describes as a "whirlwind" and two of the greatest years of her life, she has continued to volunteer for a host of projects and causes.
She has provided free health care at night to underserved people in greater Boston, and taught inmates and ex-offenders about wellness and mindfulness as tools to fight addiction and obesity.
Dao plans to open a wellness center that's a cornerstone of a local community.
"I want to move beyond the physical boundaries of a medical office and integrate health care into the community," she says. "In this model of care, aside from the standard care one receives at a medical office, I want to have a facility that offers classes, group visits and other services based not solely on the medical needs of the patients but their interests, too.
Dao says her ultimate goal is for each patient to reach for their highest potential and discover their place in a community.